'I still want to know why' | One year later, how the Austin bomber was stopped
Police have shared the fullest account so far about an investigation that was equal parts old-fashioned police work and high-tech surveillance.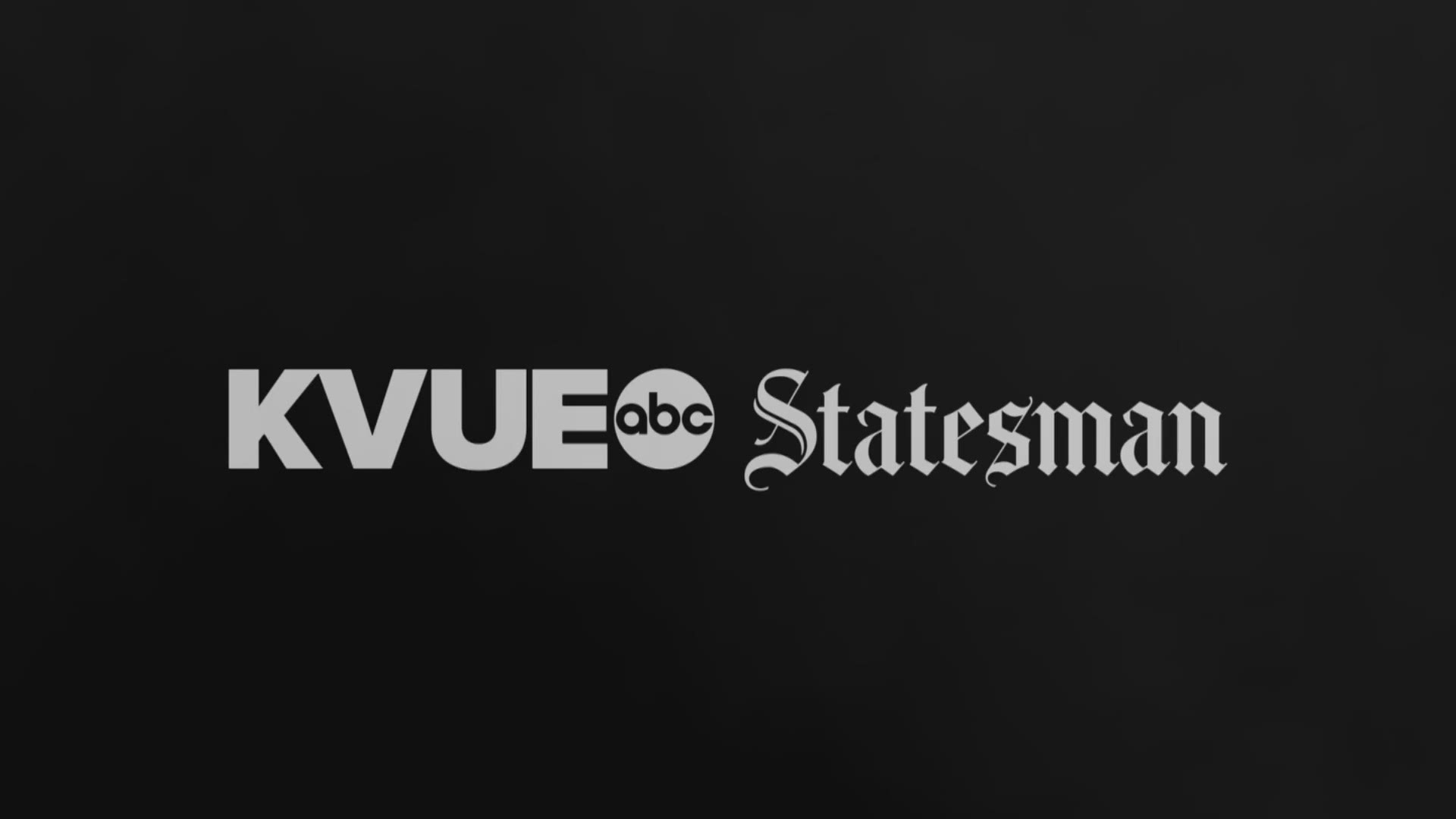 The bombings begin
:
'It was a terror that held over a long period'
Closing in on a killer
:
"He was very good at what he was doing, which is why our job was so hard."
Two weeks after Austin had its first bombing attack, investigators thought they were close to their big break.
Two names had bubbled up from a huge list based on receipts for possible bomb-making equipment. Police watched the two men around the clock. They hoped to catch one or both going to a store to buy bomb-making items. Instead, they watched two Austinites carry out mundane tasks.
A new bombing on March 18 -- the city's fourth -- changed everything.
Chief Manley, then Austin's interim police chief, had been at the city's 24-hour command center, a gated bunker in East Austin, most of the day. He decided to meet his family at their favorite Italian restaurant for dinner.
Will Grote and Colton Mathis, high school friends in their early 20s, had been biking in the Travis Country neighborhood when the bomb went off. Paramedics rushed both to the hospital with leg injuries from shrapnel. Grote was left with permanent nerve damage.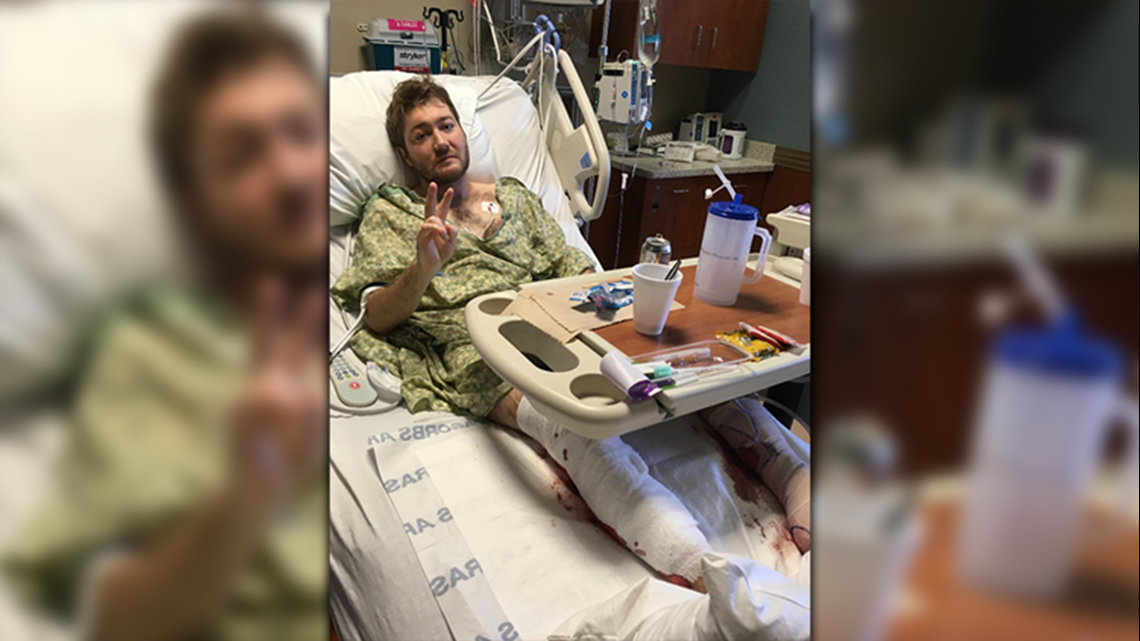 As Chief Manley raced to the scene, investigators wondered whether the explosion could have been the work of a copycat. The bomber had not left a package on a doorstep, but instead used a trip wire anchored by two white-on-red "Drive Like Your Kids Live Here" signs to detonate his bomb.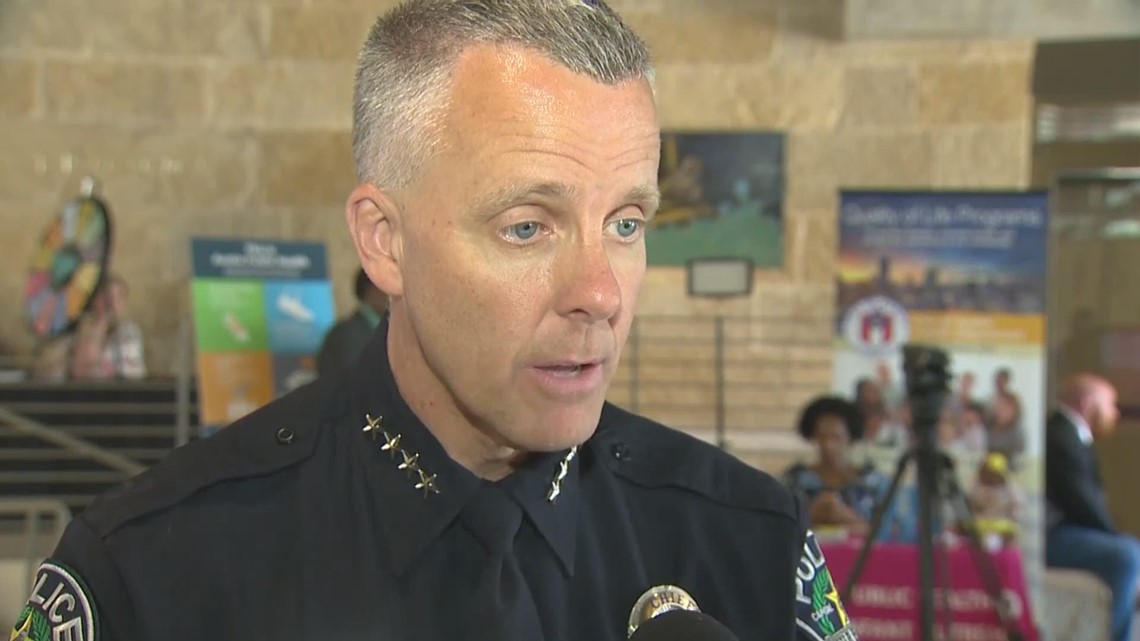 Hundreds of FBI and ATF agents had already been dispatched to work "Operation Austin Bomb," including two specialized national response explosives teams.
Austin was jammed with SXSW tourists, forcing agents to commute from far-flung suburban hotels.
ATF agents combed the scene of the attack in Travis Country and determined that the latest device bore the same hallmarks of the other three: a metal pipe and explosive powder encased in a PVC pipe and surrounded by shrapnel. It was powerful enough to blast through a wooden fence lining the street and leave a pool of blood on the sidewalk from one of its victims.
It marked the first time the bomber had struck west of I-35 and in a predominantly white neighborhood. That forced investigators to change their working theory that the bomber was targeting minority residents – or anyone in particular at all.
"This is a jump in sophistication," Agent Combs, from the FBI's San Antonio regional office, said. He has been with the agency for 23 years and assigned to national units dealing with terrorism and weapons of mass destruction. "This is a jump in lethality. And that concerned us greatly. That was a whole other situation -- he's raising his game and taking it to another level."
Investigators also realized that connections between the previous victims were just a coincidence. The first victim, Stephan Anthony House, was connected to the second victim, Draylen Mason, who was killed 10 days later, through House's father-in-law. But they were all just family friends. A Mason found in property records had no connection to Draylen Mason or his family.
Even as the latest attack revealed new information about the bomber's apparently random attacks, it frustrated investigators.
They had focused hard on the possibility that one of two men they had been surveilling for a week was the bomber. But neither of the men had been anywhere near the site of the fourth attack.
"Everyone felt like we had good persons of interest based on the information we had, and to see that evaporate, there is a moment of defeat," Chief Manley said. "Everyone just dug back in and doubled down and worked that much harder because we recognized it wasn't going to stop. The need was even greater to keep digging."
The bomber reveals himself
As investigators regrouped, only one thing seemed certain: the bomber could change course again to throw them off.
"I hate to commend a bomber, but he was very good at what he was doing, which is why our job was so hard," Agent Combs said.
Investigators worked into the evening that Monday, but kept running into dead ends.
Late that night, they got their most substantial clue yet.
Agent Fred Milanowski, the leader of the regional ATF office, who started his career as a small-town police officer in Michigan, got back to his hotel room and had only been asleep one hour when an agent woke him just before midnight.
A bomb had gone off at a FedEx distribution facility in Schertz, about 65 miles south of Austin. This time, no one was badly hurt.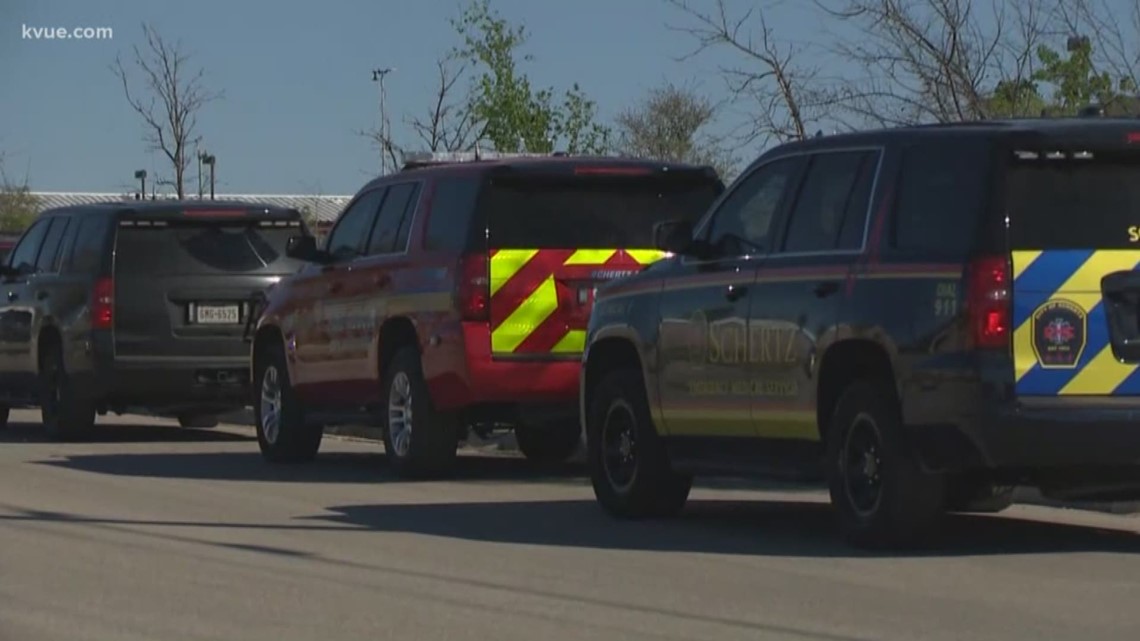 Agent Milanowski lifted his head off his pillow and thought, "'Oh my goodness, I have to get a whole team who has worked just as hard all day long out to that facility.'"
Their momentary excitement at laying eyes on the suspect was quickly replaced with a new fear. The bomber had shown he was sophisticated enough to build an explosive that could be shipped through a private carrier or the U.S. postal system.
They wondered if he had shipped any other packages, perhaps even out of state, through the mail system or another carrier.
"All of whom use planes to fly parcels across this country," Chief Manley said. "The concern was, 'Where are there any other potential parcels?'"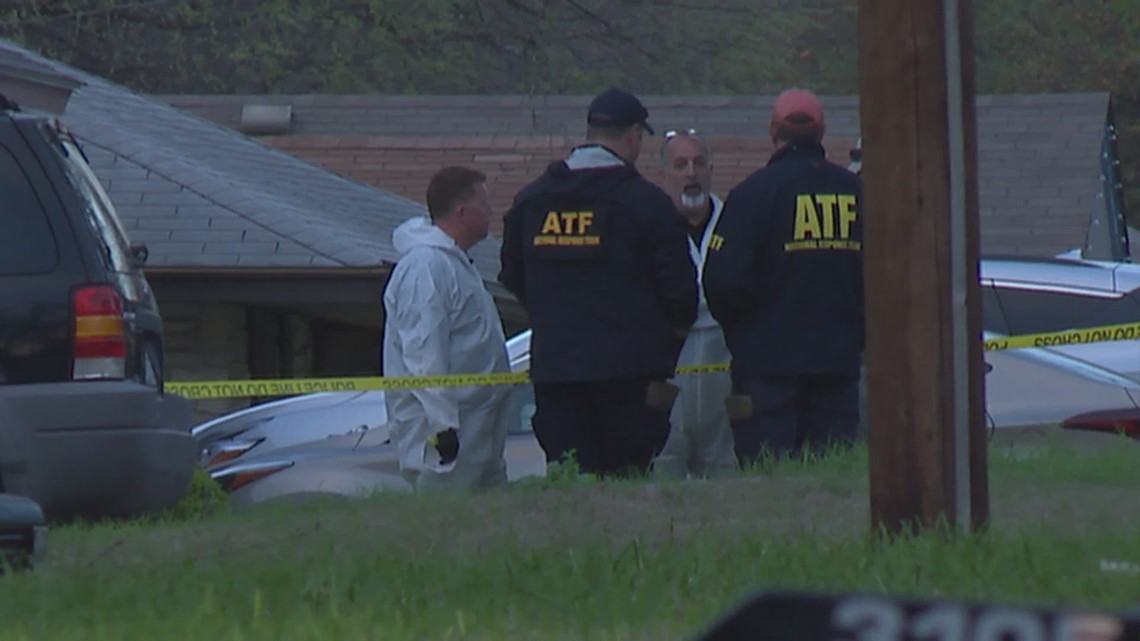 The records showed the bomber had indeed sent a second explosive that day at Brodie Lane FedEx. And they needed to find it before someone else did.
Using the company's tracking system, they traced the second package to a FedEx facility in southeast Austin. A police bomb team had to detonate the device to render it safe, eliminating the possibility of gathering fingerprints or analyzing the ink in handwriting on the shipping label.
By 8 a.m., investigators were at the FedEx store on Brodie Lane, awaiting the employee who interacted with the bomber. He told them, "'That guy was very strange. In fact, he smelled like burnt wire,'" Agent Milanowski recalled. The employee told agents he never considered the man might be the Austin serial bomber. He knew that person had been dropping packages at doorsteps, not shipping them.
But the FedEx employee was suspicious enough that he followed him to the store's front door. Peering through the store display window, the clerk watched a man climb into a red pickup truck and drive away.
An analyst makes a discovery
The energy at the command post ratcheted up.
Agents showed the FedEx employee a photo lineup of pickup trucks to see if he could pick out the bomber's truck. He pointed to a red Ford Ranger.
Investigators raced to the Texas Department of Motor Vehicles (DMV) and requested a spreadsheet listing the name and address of every Texan with a red Ford Ranger. They knew there would be thousands.
While they waited, Jordana Nesvog, a civilian FBI analyst, crouched over her laptop and plowed through tips in the farthest corner of a windowless room, just down a hall from the main command post.
She had been with the bureau for a dozen years, signing on as an analyst after getting hooked on the idea of solving mysteries as an elementary student who loved 'Nancy Drew.' She worked big cases, too. While based in Denver, she was one of the dozens of bureau personnel who gathered evidence after the Aurora movie theater massacre in 2012.
Nesvog had transferred to Austin five years earlier, and much of her FBI work in Texas involved drug and gang investigations. As part of a regional bureau emergency response team, she had joined the bombing investigation early on, helping to gather evidence at the scene of the Galindo Street bombing. She was then detailed to the bomb case command post, where she and everyone else put in 12- to 16-hour days.
On the night of the FedEx explosion, her cell phone pinged constantly with grim updates about the bomber's latest attack. Just after dawn, she pulled her hair back into a ponytail, donned her FBI polo shirt and headed back to fire up the laptop she had left only a few hours earlier.
She later recalled a clear feeling as she badged into the command post: This is going to be the day.
Surrounded by four-foot stacks of files and papers, Nesvog felt another surge of optimism when she heard that agents had figured out the make and model of truck the suspect drove. She had helped identify key evidence in drug investigations by tracing cars to suspects. Again, she later recalled, she could feel things clicking into place: We are going to figure this out.
Early that afternoon, Nesvog pitched to her supervisor that they might discover a name by cross-referencing vehicle ownership records with their database of bomb component purchases. It was a long shot, but still worth a try.
While she waited for technicians to develop codes to merge the databases, she picked up a batch of store sales records near her computer. Thumbing through them, she typed a customer's name from the first receipt into the massive database and hit "search."
Five more names: "No match found."
The name on the seventh receipt was Mark Conditt.
She typed it in. Her heart raced.
There was a hit. The vehicle registration database flagged Conditt as the owner of a red Ford Ranger and revealed he also lived in the Austin area.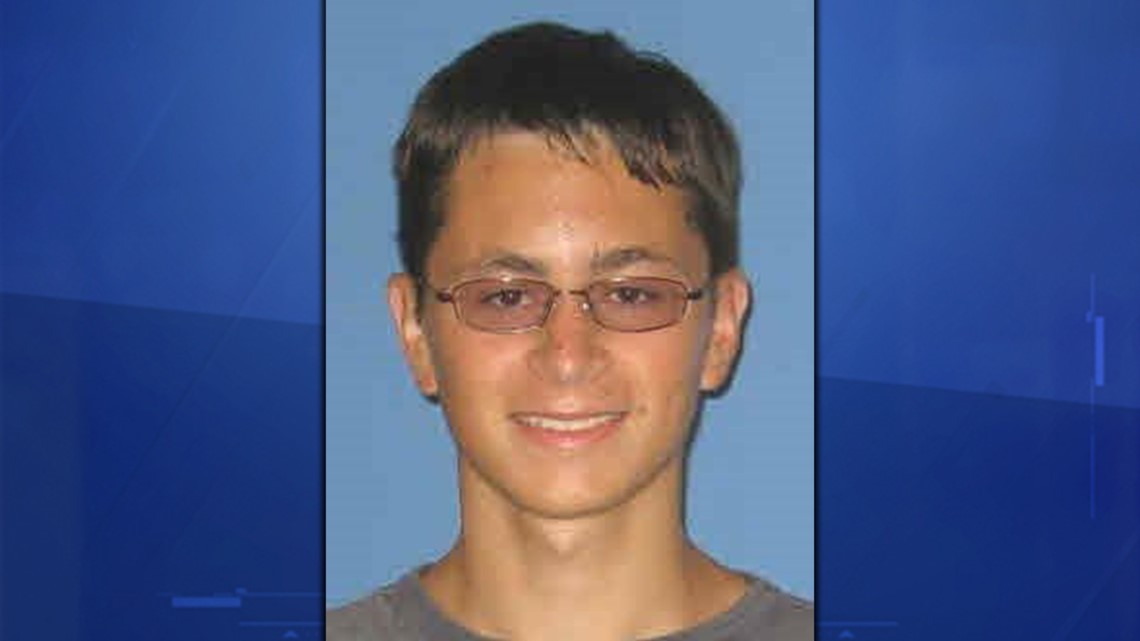 Nesvog grabbed the store receipt, looking closer to see if Conditt had bought any of the items found in the bombs. "You have that little voice in the back of your head that says, 'That was too easy. It can't be that easy.'"
Nesvog turned to a colleague, interrupting his phone call with an agent in the field.
"I think I found something," she told him. "We need to get a boss."
Within seconds, a group of investigators and supervisors clustered behind her, staring down at her computer screen as she explained her discovery.
"From there," Agent Combs said, "it was off to the races."
The final explosion
:
"We have to get this guy now."