AUSTIN, Texas — The City of Austin on Thursday announced it changed the risk level of harmful algae on Lady Bird Lake and Lake Austin from "low" to "increased" due to the discovery of blue-green algae in other Highland Lakes.
Staff from the Watershed Protection Department found accumulations of algae in areas of Lady Bird Lake and decided to send samples to the University of Texas for testing. A sample was also taken from Lake Austin for testing as a precaution.
"These things may be present and we're just trying to reinforce that and put out a consistent message across the whole lake system with our partners at LCRA," said Dr. Brent Bellinger, a senior environmental scientist with the department.
He explained to KVUE some of the potential causes of the toxic algae making headway in recent years.
"The drivers of that are cultural eutrophication, such as excess nutrients that are coming into our water bodies, whether it's from agriculture, if it's from septics, landscaping, etc., is one of the big drivers," he said. "Climate change overarching on that, altered weather patterns, rainfall events, droughts, temperature changes, anomalies, all these things are believed to be fueling the rise in these incidents."
He added that all of the listed factors have played a role in pushing the system over a tipping point. He also said the 2018 floods were a potential contributing factor.
"Austin is obviously growing in population. There's a lot more users of the reservoir, a lot more dogs interacting with the water, you know, so your chance for an incident obviously increase. But you know, what was it about 2018 to 2019? Again, you know, for us, the evidence is when you look at the large flood event that occurred in October of 2018, this is a large influx of sediment, nutrients or organic matter that is really tough for a water body to process," he said.
As far as whether the recent winter storms may have played a role, he said there isn't enough data yet to say.
"The timing is, you know, obviously kind of lends itself naturally to it, logically speaking," he said. "We tend to see it manifest more in the summer. That's what we've seen for the last two years. But in light of, you know, this winter's events, we will continue to evaluate what that actually means."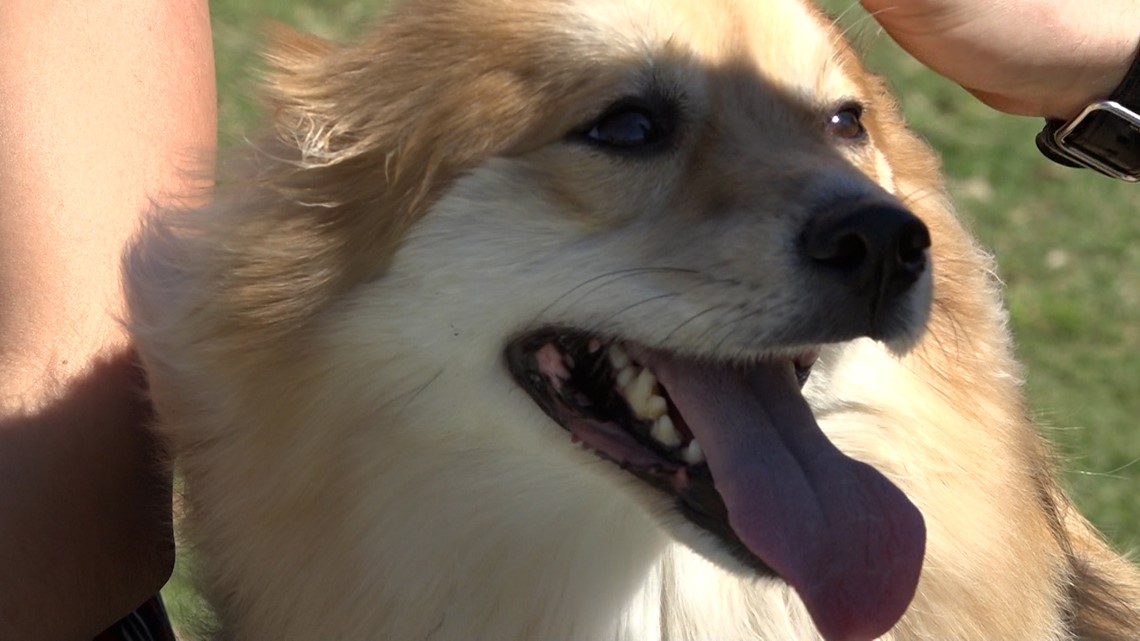 KVUE also spoke to several dog owners at Vic Mathias Shores, like Austinite Zack Weber with his 3-year-old dog, Francois. They've been more careful recently about letting their dogs in the water.
"He's my 'son,' so you know I wouldn't let him go swim in water that could kill him," he said. "I would love to take Francois here out to go swimming because he loves to do that, but it's just like … if I'm unsure whether or not the water's going to be safe, I'd just err on the side of caution."
The same goes for Austinite James King. However, his dog, Guapo, is a bit too small to swim in large bodies of water, he said.
"At first it seemed like it was temporary, like maybe it was something that occurred and eventually passes," he said. "It concerned me enough to definitely not consider taking a pet into it … although I wouldn't bring him anyway."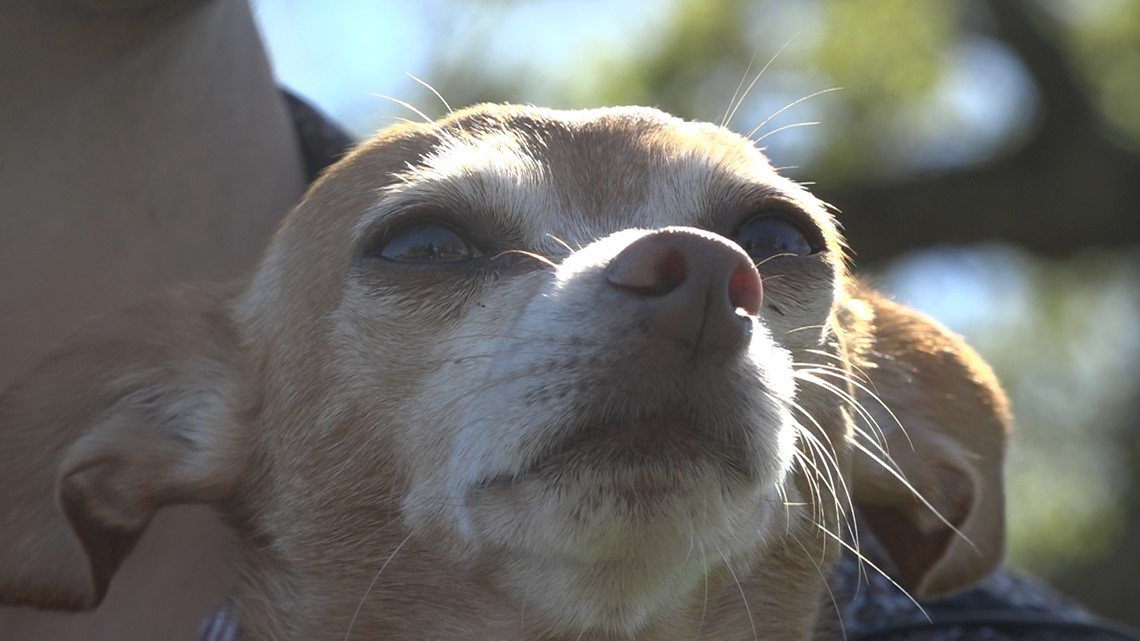 As of March 23, the Lower Colorado River Authority (LCRA) was urging pet owners to keep their animals out of the water in any of the Highland Lakes after reports of dogs falling ill.
The LCRA announced on Wednesday it received test results from water and blue-green algae on March 16 and 17. The tests detected cyanotoxins, which are emitted by blue-green algae and can be fatal to dogs, in algae samples from Inks Lake, Lake Marble Falls and Lake Travis.
"The key here is not to let your guard down,'' said John Hofmann, LCRA executive vice president of water. "We encourage people in the strongest terms possible not to let dogs play near algae in the lakes. Our tests show what was present at the specific site we tested on the day we took the samples, but conditions can change."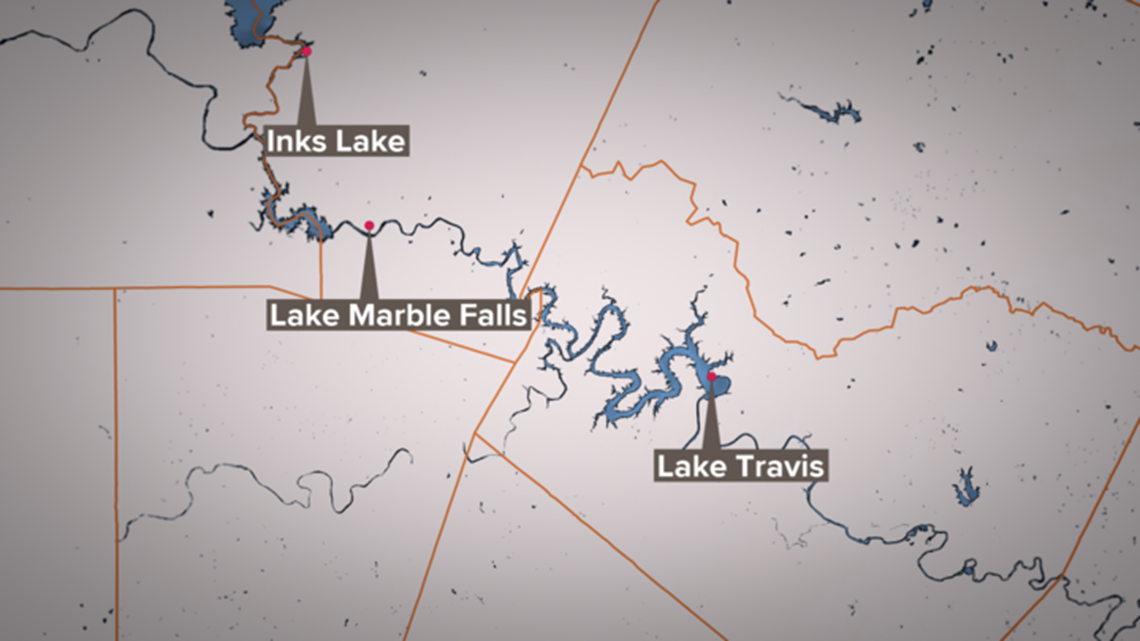 According to the LCRA, low concentrations of cyanotoxin were detected in algae taken from the shoreline near the Inks Lake State Park boat ramp in Inks Lake and at the Cottonwood Shores boat ramp in Lake Marble Falls. The LCRA said that the amount detected was significantly lower than what was detected downstream at Hudson Bend in Lake Travis.
"Blue-green algae are common in Texas lakes, and it is not easy to predict if or when algae will start producing toxins," Hofmann said. "Out of an abundance of caution – whether our tests detected toxic algae in the area or not – we encourage people to avoid contact with algae in the lakes, and to especially make sure dogs don't play in or eat it."
The tests did not detect cyanotoxins in the water at Lake Buchanan or Lake LBJ.
However, tests from March 16 and March 17 also detected cyanotoxins in algae and water at Travis Landing, an area near Hudson Bend on Lake Travis where cyanotoxins have been detected in two previous tests. Those March 16 and March 17 tests from Travis Landing detected lower levels of cyanotoxins than in previous tests.
Before Wednesday's update, the LCRA was already advising dog owners keep their pets away from several locations on Lake Travis, including Arkansas Bend Park, Bob Wentz Park, Comanche Point, Cypress Creek Park, Lakeway City Park, Mansfield Dam Park, Pace Bend Park, Sandy Creek Park, Tom Hughes Park and Travis Landing. Results from March 12 showed small amounts of the same cyanotoxin in lake water near Bob Wentz, Sandy Creek and Arkansas Bend.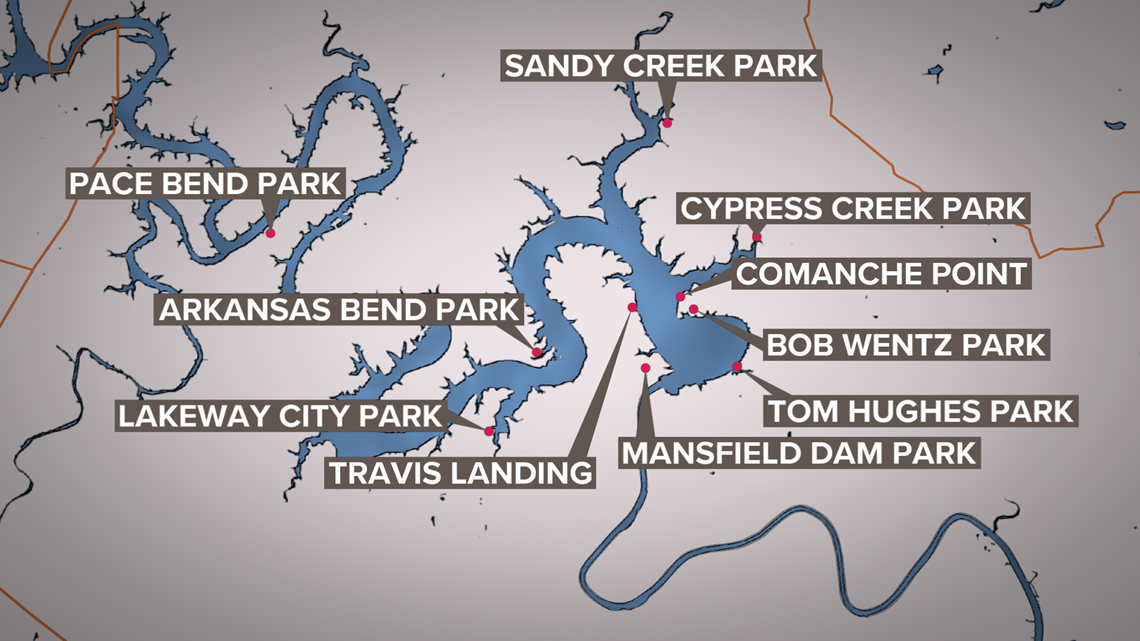 Cyanotoxins from blue-green algae have impacted Austin in years past, also prompting warnings for dog owners. Last year, toxic blue-green algae was found in Auditorium Shores, Red Bud Isle and Festival Beach. It was the same species of blue-green algae that killed at least five dogs in 2019.
Dr. Schonna Manning, a research assistant professor with the Department of Molecular Biosciences at The University of Texas at Austin, told KVUE toxic blue-green algae usually thrives in Austin during the summertime.