AUSTIN — Dig down the numbers and it's no wonder finding a place to call home in Austin is tricky.
"There's no doubt that's an issue for some people in our community," said longtime Austin realtor Charlotte Lipscomb. She has sold real estate in Austin for more than 30 years. "It's still a little big town," she said.
From neighborhood charm, to Hill Country views and even high rise conveniences, Austin has a lot to offer.
"We're fortunate that our employers are spread throughout this metropolitan area and so if someone is looking to be close to their employer, they have a lot of options typically," Lipscomb said.
But new research shows it is increasingly out of reach. The Texas A&M Real Estate Center tracks housing numbers across the state every month.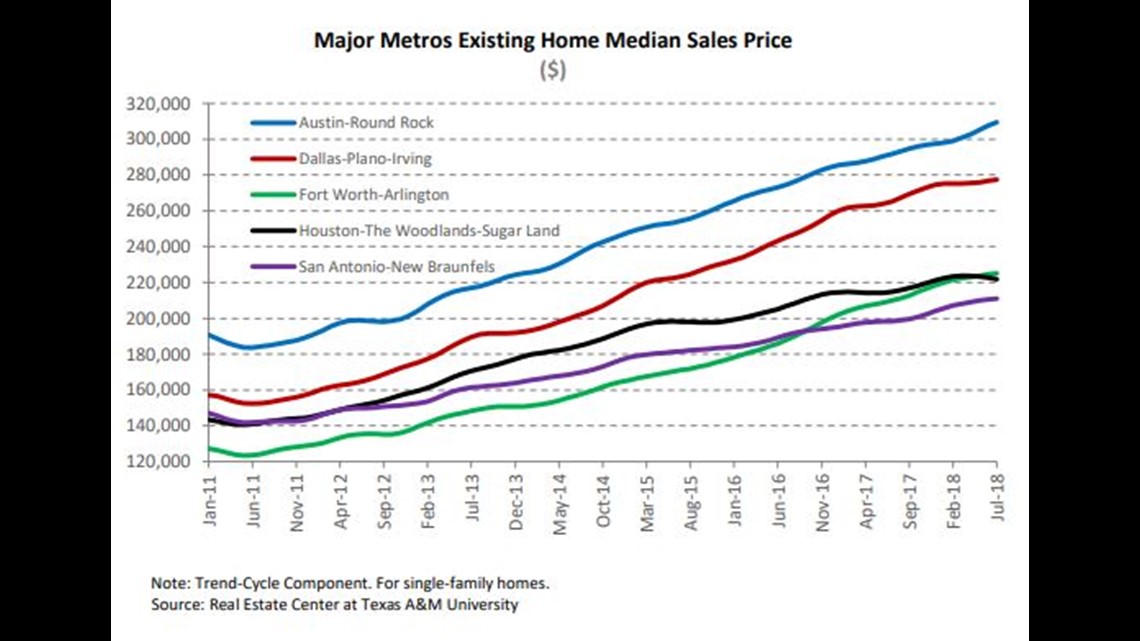 The latest report found that even though sales prices dipped a bit in the Austin area, homes are increasingly more expensive here compared to other cities across the state. That red line represents Austin, followed by Dallas in blue.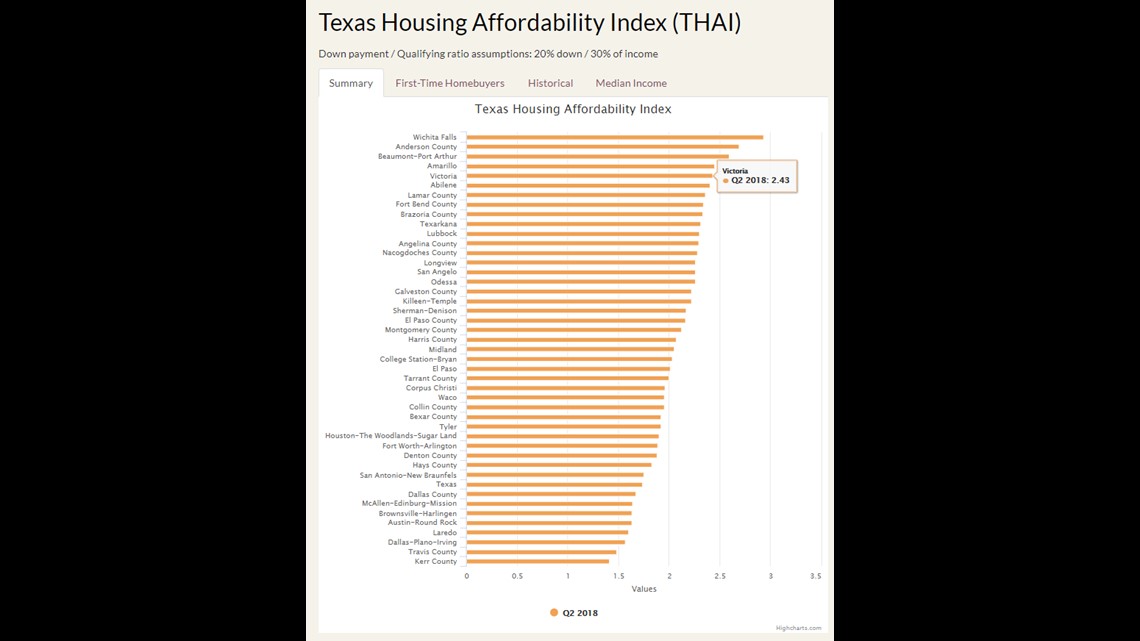 When you look at overall affordability across Texas, Austin is near the bottom of the list.
"These statistics are important, but they're just a snapshot of time in what happened to be offered for sale and sold," Lipscomb said.
Perspective can change when you move here from out of state as Lipscomb's daughter, who works with her, recently learned selling a property to a California couple.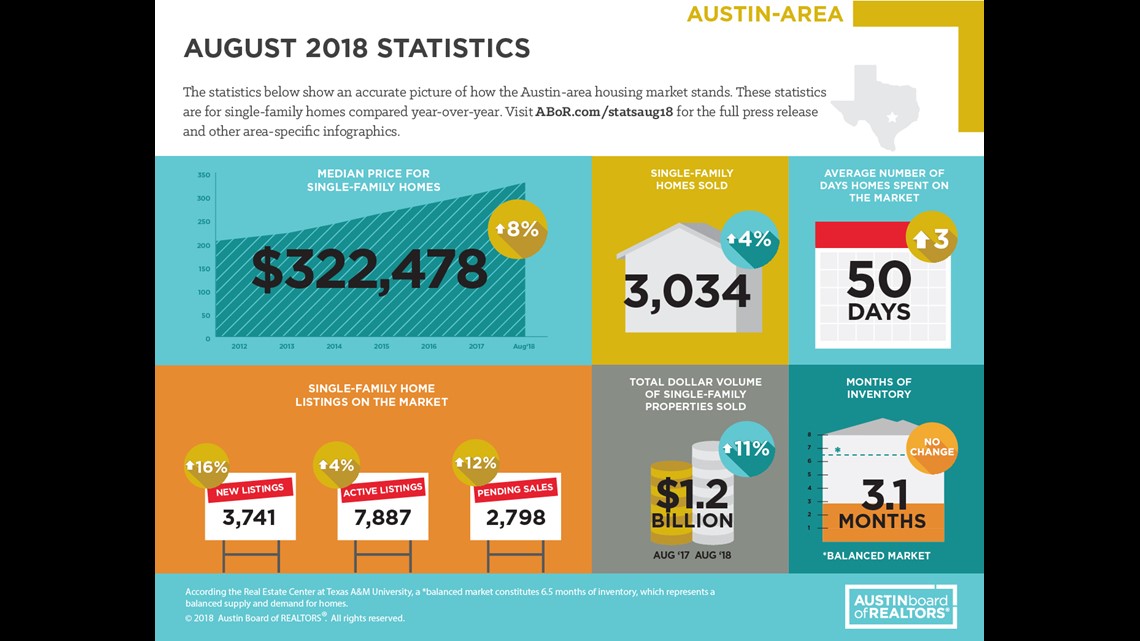 "They were so thrilled to find this fabulous family home here in Austin because they weren't in a position to buy anything in San Francisco," she said.
At the end of the day, it is not just price that sells most people on Austin. It's the quality of life.
"We're lucky to be here," said Lipscomb.
Austin realtors said these statistics are important to watch, but increasingly agents are helping people buy and sell properties not listed for sale because inventory is so low. And those numbers are not tracked.
If you have an affordability story you'd like KVUE to do, email us at tgruca@kvue.com.