AUSTIN, Texas — If you're looking for a way to lend a helping hand, becoming a mentor to a child might be the right fit for you.
Seedling, an Austin non-profit organization whose mission is to support children who are challenged by parental incarceration, is seeking 40 adult mentors to share one lunchtime per week with a child at Austin, Del Valle and Kyle schools this year.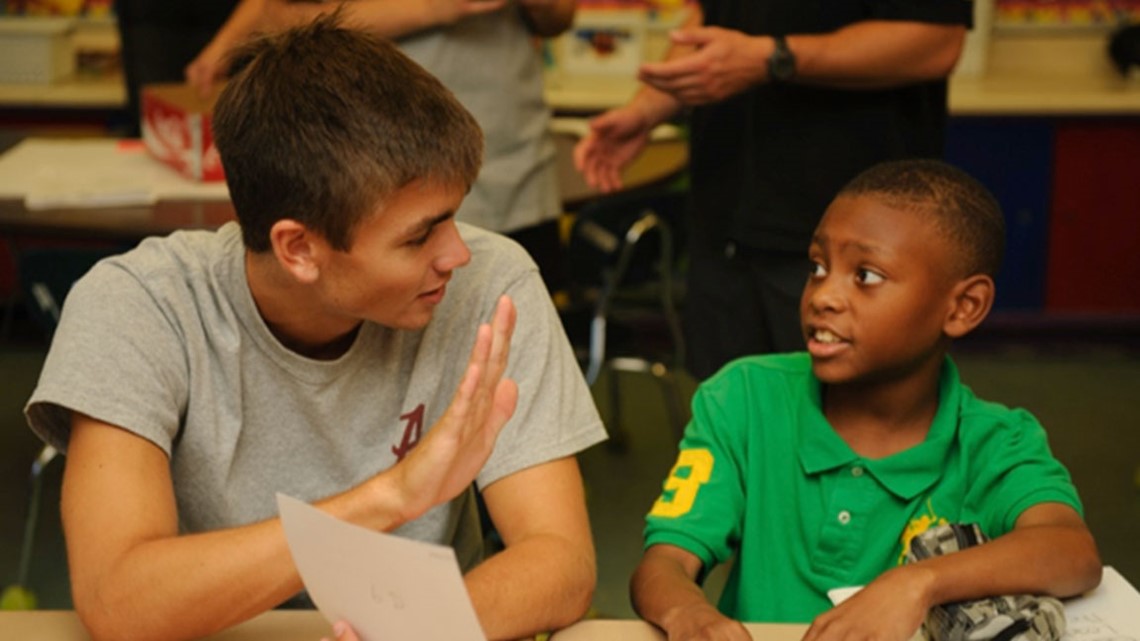 "To have an adult invest time on a consistent basis for a child whose parent is away makes a difference in their outlook on life and on school," said Seedling Executive Director Dan Leal.
Mentoring can provide the caring and consistent presence of an adult that research has shown to be a factor in helping young children succeed in life.
In this Seedling program, mentors spend 30 minutes a week during lunchtime to play games, do homework and be a friend to a child. This allows mentors to give regular guidance each week to grow into a lifetime of positive effects.
"When a child loses a parent to incarceration, they lose possibly the most significant person in their life," Seedling said. "As a result, they face significant risk factors that can make it difficult to succeed in school. Seedling believes in the promise of every child: the promise of an education, the promise of a future, and the promise of all they can contribute to society."
Seedling is in desperate need of matching 40 more children with a mentor this year to make a difference in a child's life.
If you're interesting in applying to become a mentor, click here.