AUSTIN, Texas — Millions of dollars in bond money, millions in developer fees and plenty of questions about where it is all spent: KVUE received a lot of great questions about our story on developer fees, and we wanted to answer a few of them.
Where do the developer fees go?
Several new projects that use developer fees, the bond money you passed and federal grant money have been approved.
They include these eight projects:
Foundation Village at 11706-04 N. Lamar Blvd. (District 7): It will include 88 rental units and cost $5.5 million.
Talavera Lofts is a DMA development off Navasota and Fifth streets (District 3). It will include 61 rental units at a cost of $2 million.
The Abali at Saigebrook at 4603-11 N. Interstate Highway 35 (District 9): This will include 29 rental units at a cost of $2 million.
Burnet Place Project Transitions at 8007 Burnet Road (District 7) will include 55 rental units at a price of $2.9 million.
Fourth & Onion Habitat for Humanity will put 57 homes for people to own at 1409-11 E. Fourth St. (District 3) and get $2 million.
Blackshear NDC will put two affordable housing units at 1140 Salina St. (District 1) for $100,000.
GNDC at 6711 Porter St. (District 3) will have two ownership units for $240,000.
Springdale Arts at 732 Springdale Road (District 3) will also get two ownership units at a price of $240,000.
We will show you where some of those projects will be built on KVUE live at 5 p.m. and 6 p.m. on Tuesday.
Where is all the affordable housing?

There are 23,299 affordable housing units across the City of Austin. The City of Austin has created a map that shows the location, number of units and whether those places have a waiting list. The map will not tell you where there are vacancies – you must call to find out that information.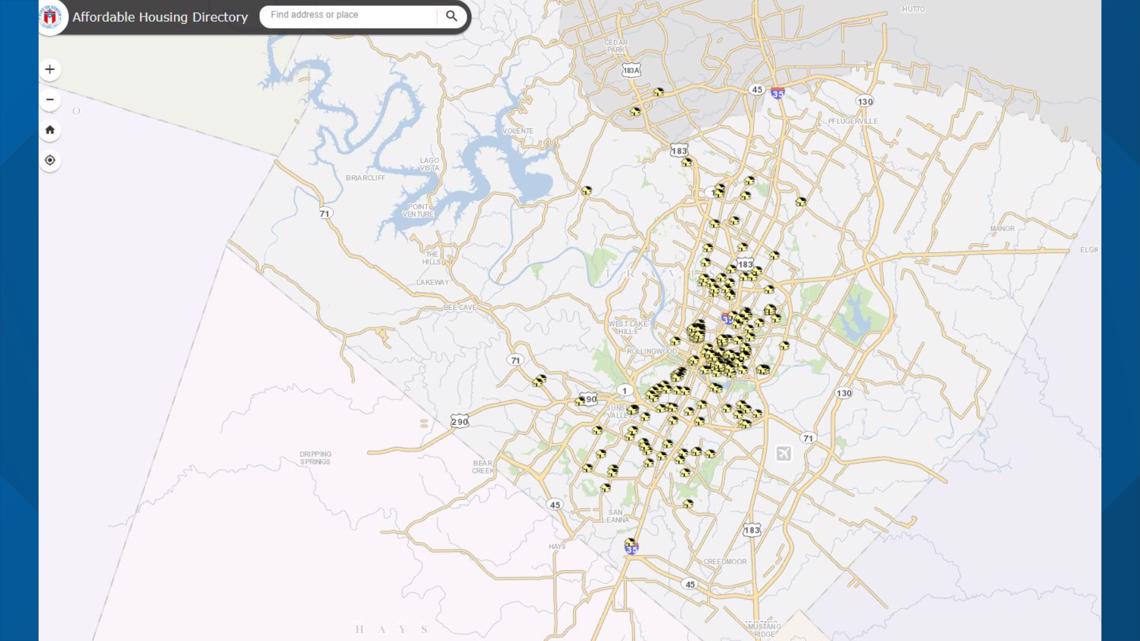 Who qualifies for affordable housing?
To find out if you qualify for affordable housing, you need to know that it is all based on a formula – set by the median family income, or MFI – which, for a family of four in Austin, is $95,900 a year.
Any family making 80% of that, or $75,500 a year or less, qualifies to get into these affordable housing units.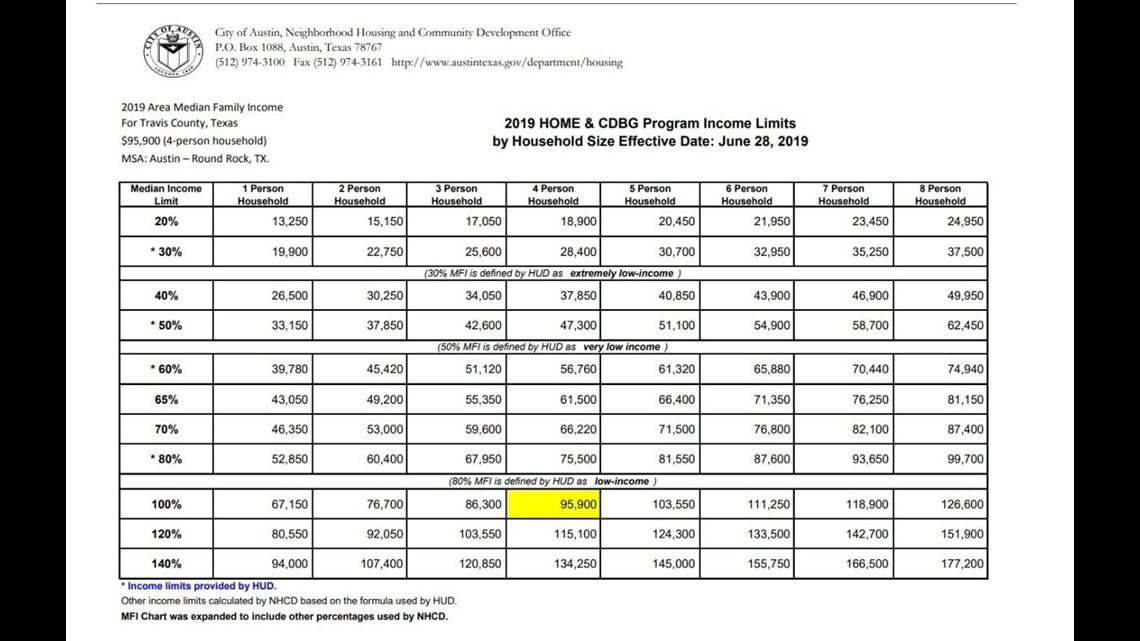 There are places to buy in places you may not expect, like the Mueller Development, where 25% of the housing is reserved for households that make less than the median family income. Getting those places can be difficult, however, there are several developers that are planning to add more affordable units soon.
Please keep your feedback and your questions coming. We are listening and will continue to provide information for you.