AUSTIN, Texas — New data collected by the FBI shows hate crimes are on the rise in Texas and Austin.
According to new numbers, there were 455 hate crimes in Texas in 2018.
That makes for a 139% spike in hate crimes since 2017, when there were 190 hate crimes in Texas, according to the FBI's 2017 hate crime statistics.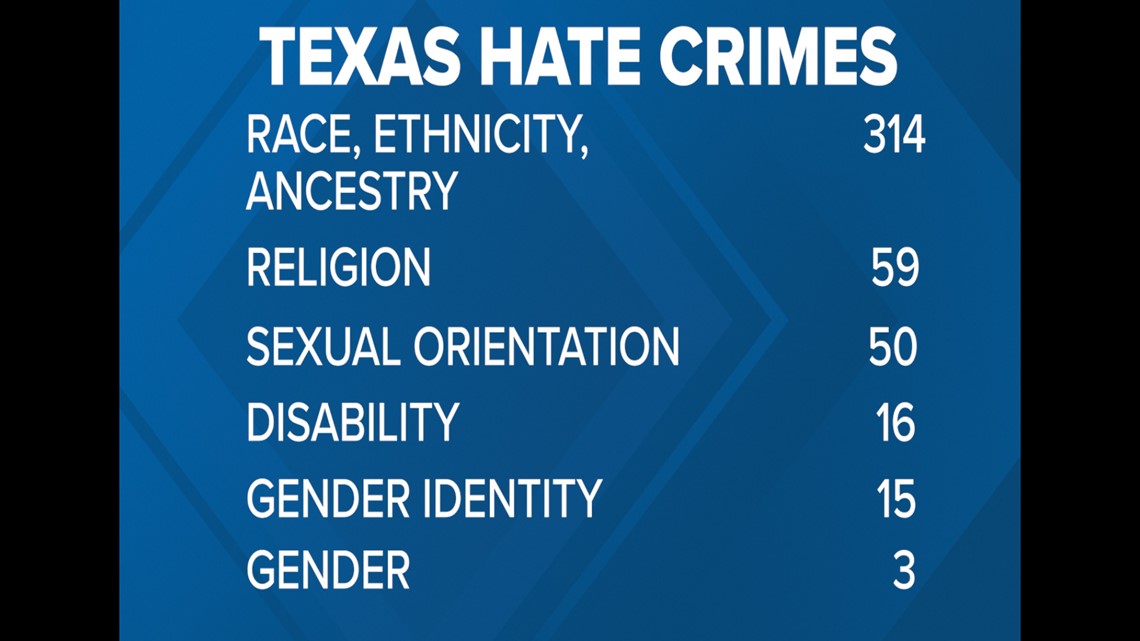 The FBI data also shows an increase in hate crimes in Austin, jumping from 18 in 2017 to 19 hate crimes in 2018.
Local and state-wide increases in hate crimes defy national trends in 2018.
Law enforcement agencies across the country reported 7,120 hate crimes to the FBI last year, which is about 55 fewer incidents than reported in 2017.
"Reporting hate crime data to the UCR Program helps the public and researchers gain a more accurate picture of hate crimes," a news release about from the FBI read. "It also allows law enforcement to develop data-focused approaches to combating hate crimes."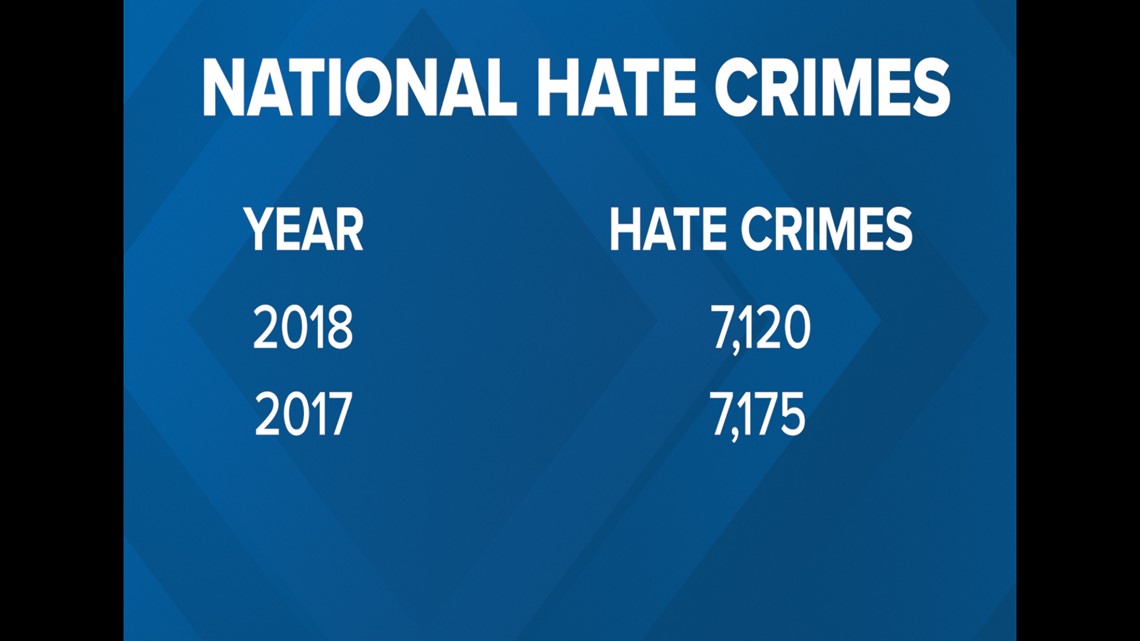 Most reported hate crimes in 2018 were motivated by race, ethnicity or ancestry bias, both nationally and here in Texas.
Other biases include religion, sexual orientation, disability, gender and gender identity.
It is important to note the FBI collects data on hate crimes from law enforcement agencies who voluntarily submit the information to the bureau.
Though more agencies reported hate crimes to the FBI in 2018 compared to 2017, more hate crimes may have occurred that were not reported to the bureau.