Austin unaffordability: Big businesses get incentives, but what about the little guys?
Since 2003, Austin's economic development policy has pushed for ways to help the city grow and diversify its business sector. Part of that includes offering incentives to big companies. But there hasn't been a focus on smaller, locally owned businesses – that could be changing.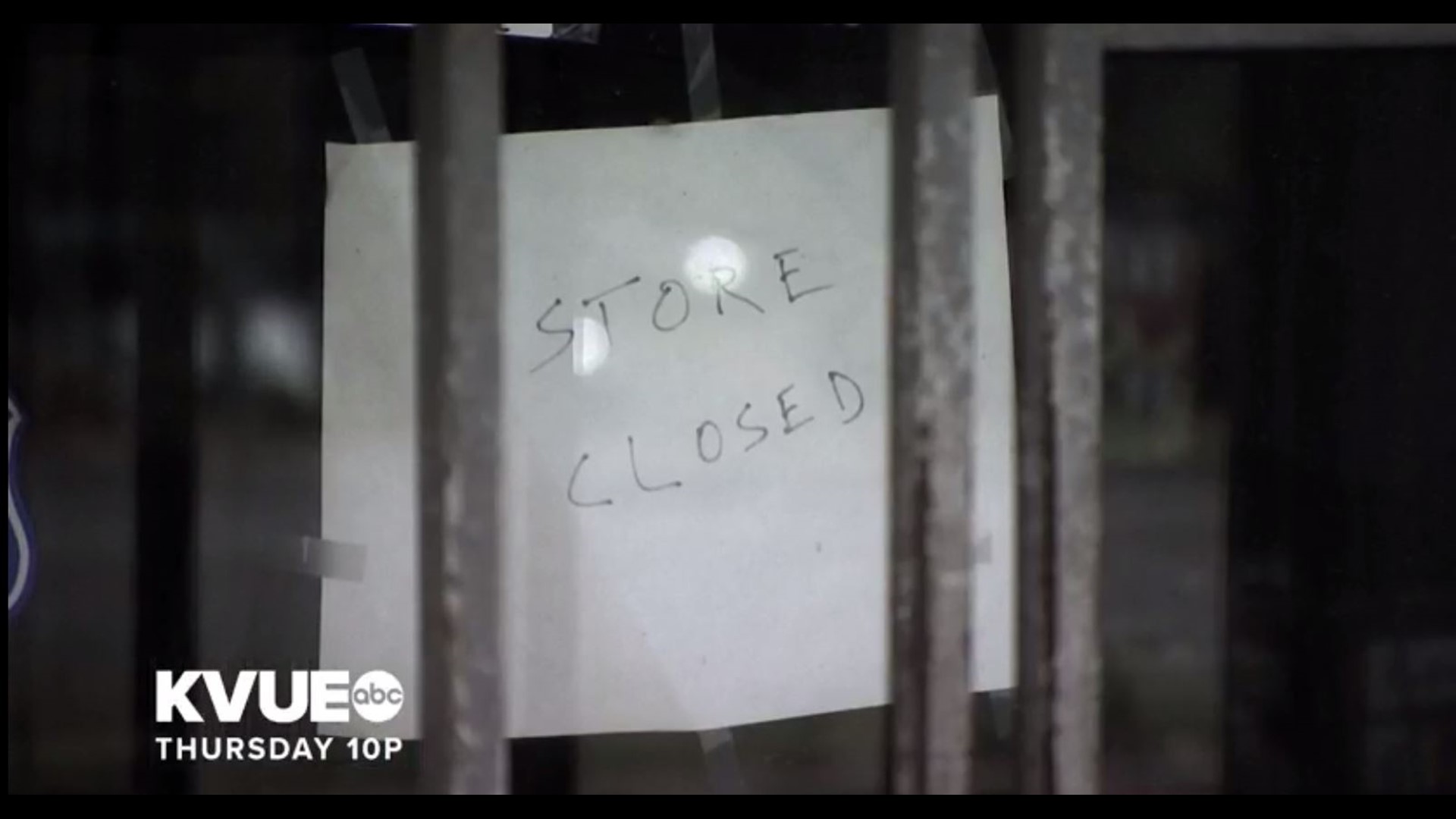 AUSTIN -- If there's a recipe for success, Kerbey Lane Cafe takes the cake.
The 24-hour restaurant has served up homemade, healthy and affordable food since 1980. A model created by a husband and wife from Austin in a small house that is now so successful there are seven -- soon to be eight -- different locations.
"A lot of people really see the benefits of that, being in the city that's bustling and growing and changing," said Amanda Kuda, vice president of communication for Kerbey Lane Cafe. "We reap those benefits as well because we are able to expand."
But it's getting harder for smaller, locally owned businesses.
"Permitting, for example, is very difficult," said Kuda. "Our last two restaurants we specifically opened outside of Austin city limits because of ease of open."
"The rule of thumb for restaurants is, it'll take you five months to flip an old restaurant into a new restaurant, two to do the work, and three to get through the permitting process," said Drew Scheberle with the Austin Chamber of Commerce.
From permitting problems to rising property taxes and higher rents to lack of incentives, small businesses are feeling pinched even while business is booming.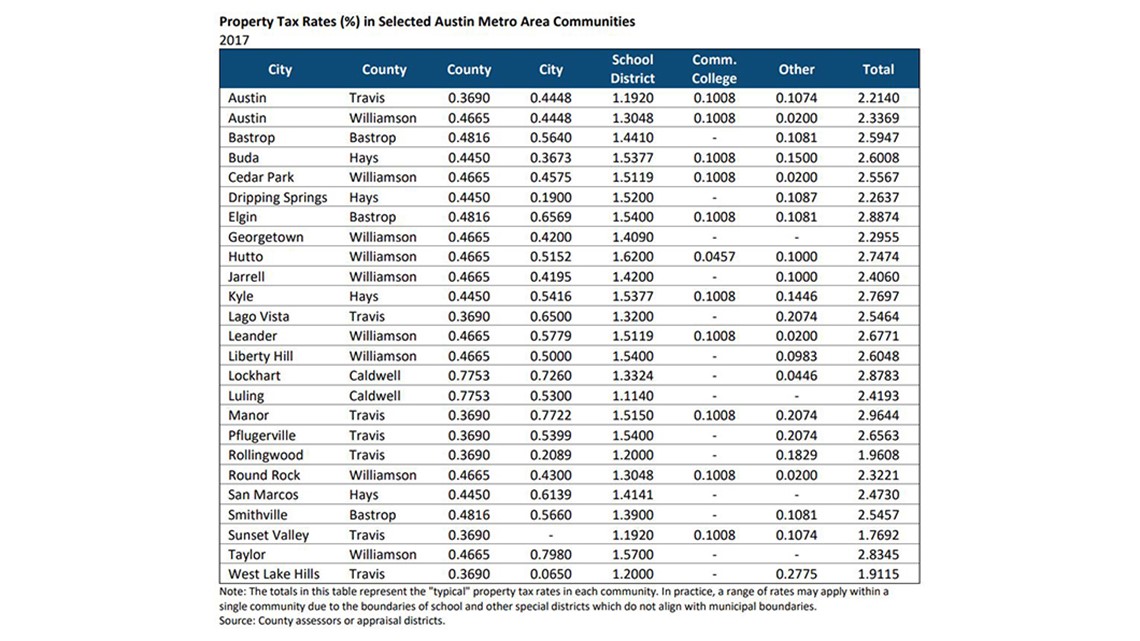 Click here for a recent taxes and incentives report from the Austin Chamber of Commerce.
Incentives
:
"Last year, we had somewhere in the neighborhood of 30 companies that relocated to Austin ... 60 companies that made major expansions for jobs, of those, one got an incentive -- Merck," said Scheberle.
It was the first incentive agreement in Austin in four years. Currently, the city has eight active incentive agreements -- paying out $11,507,810 last year in tax incentives, rebates and fee waivers. Those eight include: Advisory Board Company, Hanger, HID Global, Merck, Samsung, Visa, Domain and Apple. Those big companies promise to hire local workers at higher wages or agree to make investments in Austin -- even draw other companies in.
For public information on incentive agreements made since 2003, click here. And to check on those businesses' compliance, click here.
"We do not provide any incentive until after we've seen performance," said David Colligan, who is the manager of global business expansion for the city of Austin Economic Development Department.
It's Colligan's job to help bring those big businesses to Austin.
Austin is not alone in offering incentives. The Texas Enterprise Fund has awarded $609 million since 2004.
According to the governor's office, there are currently 29 projects in the Central Texas region that were awarded $128.62 million.
So why not offer incentives to smaller locally owned businesses?
Click here for a detailed summary of local incentives offered in Austin and the surrounding areas.
Small Business Help is Lacking
:
We asked: Are there things smaller businesses can do to get some help?
"Currently no," Colligan said. "You're talking about some big companies, but that's because your economic development policies from 2003 has been focused on track and prosperity, and that aligns itself with some traditional terms of economic development. Here we are in 2018 and we're looking at economic conditions that are very different, and so we're looking at our policy as a tool and a way for helping us to better connect with these current economic conditions."
The city is hearing the cries for help.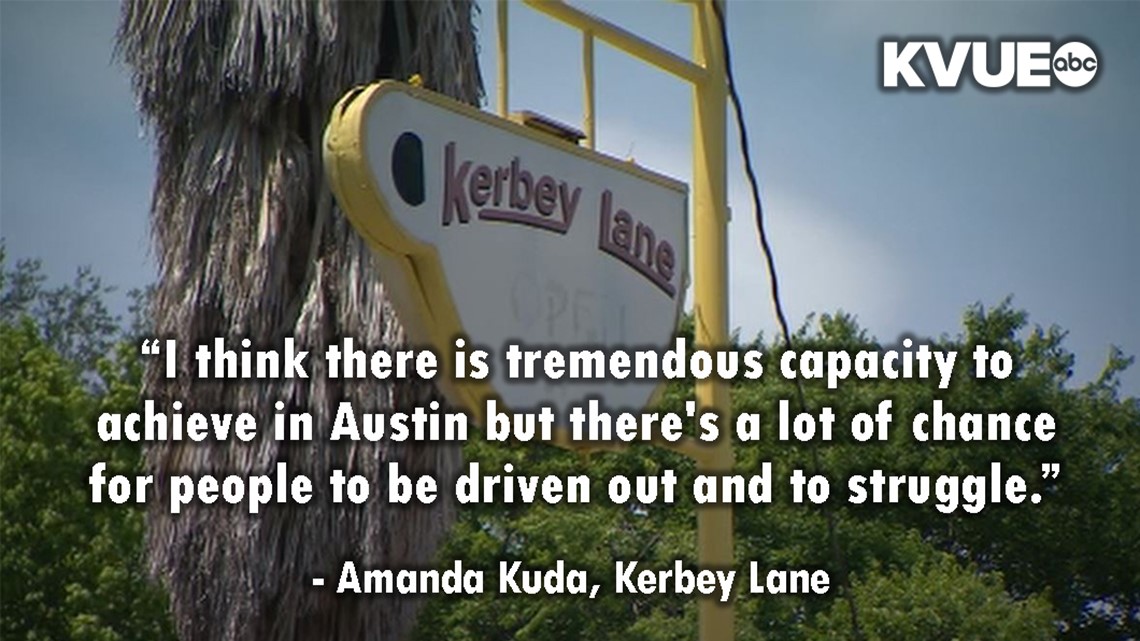 "Those are the businesses that really help us secure the culture of the city and that makes Austin unique," said Colligan. "We do so much more as an economic development department than just recruiting big business here, and we're going to change that narrative. We are serious about how we secure that business base, preserve that culture and how we create more opportunities for those that are here in Austin."
It can't come soon enough for locally owned businesses like Kerbey Lane Cafe, where the price of doing business is getting pricier as property values soar.
"We've always paid higher than minimum wage at Kerbey Lane, but we have to compensate for that real estate, even at our stores it's becoming higher and higher," said Kuda. "The landlords don't eat that cost, it's passed on to us, so we have to factor that in when we're talking about product cost and pay."
A challenge for even the savviest of businesses with an appetite for Austin.
"I think there is tremendous capacity to achieve in Austin, but there's a lot of chance for people to be driven out and to struggle," said Kuda.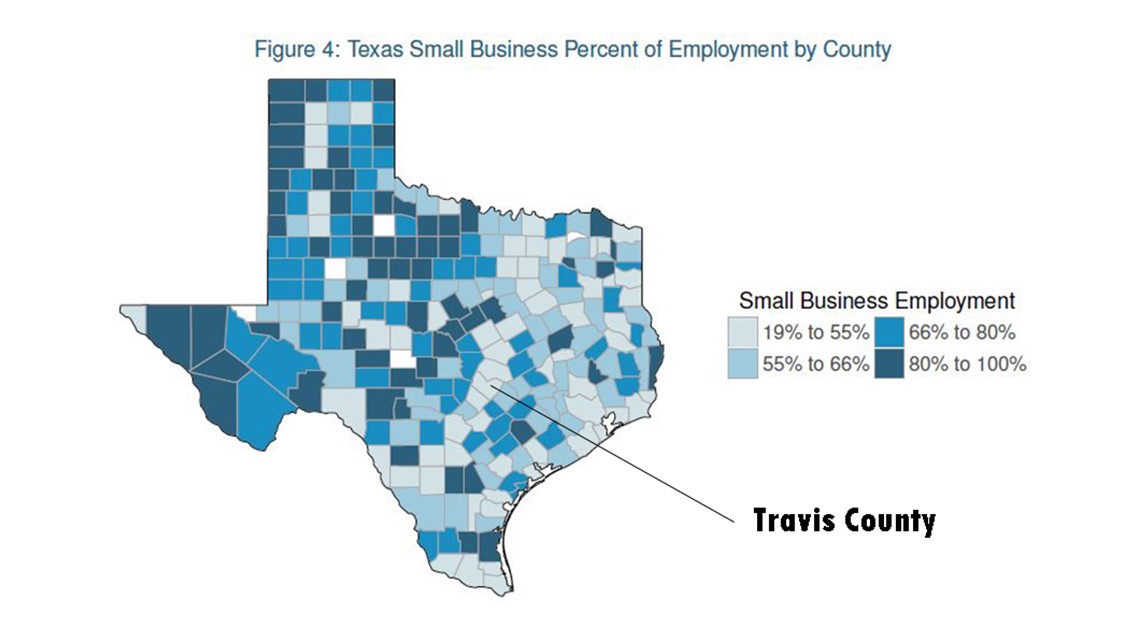 Click here for the Texas small business profile report from the U.S. Small Business Administration.
New Economic Plan in the Works
:
These are all issues the city aims to address with new economic development plans. A conversation that begins May 8 when the economic development department presents its small business plan to the Austin City Council.
This is a map of Chapter 380 projects that the city hopes will recruit and expand business, which could change. For more information, click here.