Austin first responders missed most of their goals for how quickly they respond to 911 calls in 2018, according to the new audit published Wednesday night.
Data collected from each agency shows all three departments fell short of many 2018 goals, such as how quickly units were dispatched and how quickly they arrived on the scene.
The report does note all three departments met recommended goals for quickly answering 911 calls in 2018. Each of the three departments answered 911 calls in less than 10 seconds, which is a goal set by the National Emergency Number Association.
"Many of the missed goals related to the time it took for resources to arrive on the scene and involve factors outside of the direct control of communications staff," the report stated. "For example, arrival time at an emergency depends in large part on the location of the emergency in relation to available resources."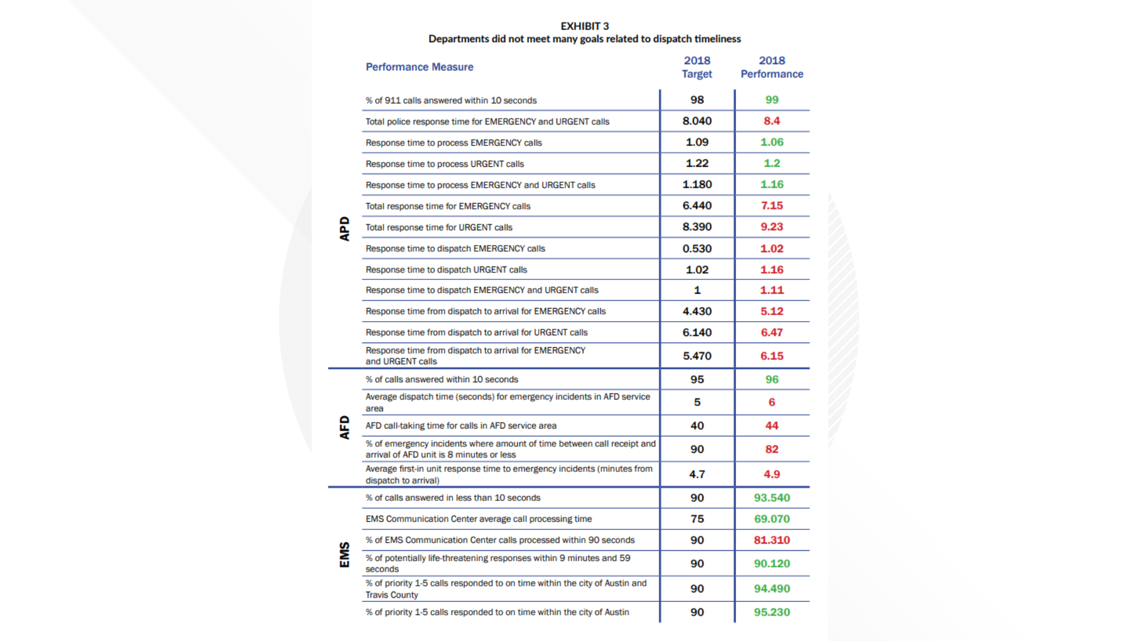 The new audit of Austin 911 operations also outlines problems with how each department reported 911 responses.
AFD and EMS reports of response times also did not reflect the actual experience of someone who called 911, according to the audit report. The departments did not include the time it took for APD to answer the call and transfer it to them, so the reported response times are inaccurate.
"Performance measures also did not align across departments," the report read. "The different measures make it difficult to compare performance across the three departments."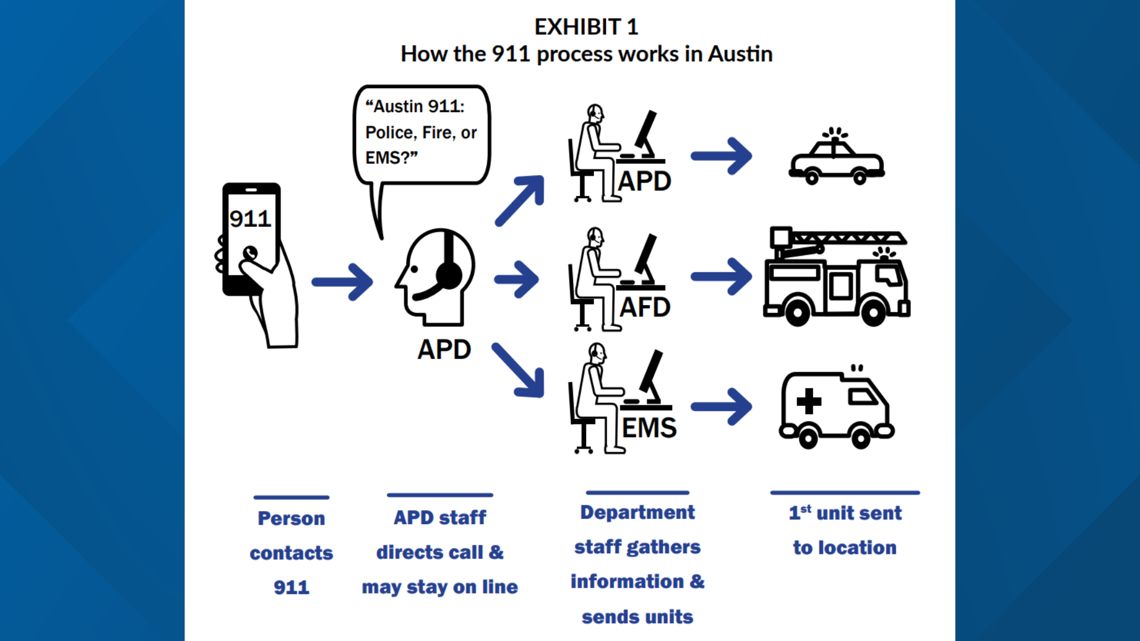 The new report from the Office of the City Auditor also found all three emergency response departments could improve 911 operations with better public education of the 911 process. Auditors also found several problems with the plans and practices in the event 911 operations are disrupted.
The Office of the City Auditor made four recommendations to managers of the departments. Management agreed with three of the responses but disagreed with a suggestion to add a new performance measure reflecting the total experience of a 911 caller. Management claimed implementing this suggestion would be too challenging because of current software.
The audit also stated in fiscal year 2020, the three departments budgeted about $29 million and have about 330 communications staff members. Those resources are used to field about one million 911 calls and texts made in Austin every year.