DENVER - For eight weeks in 2018, Taylor Castillo prepared herself, her husband, and her young daughter for the very real possibility that she might die.
Stunned by a uterine cancer diagnosis – doctors called it high-grade serous carcinoma – the 36-year-old understood what everyone was telling her. A hysterectomy was her best, if not only, option.
On Aug. 27, 2018, doctors inside Swedish Medical Center removed Castillo's uterus and ovaries before calling the surgery a complete success.
Three weeks later, Taylor found out the truth.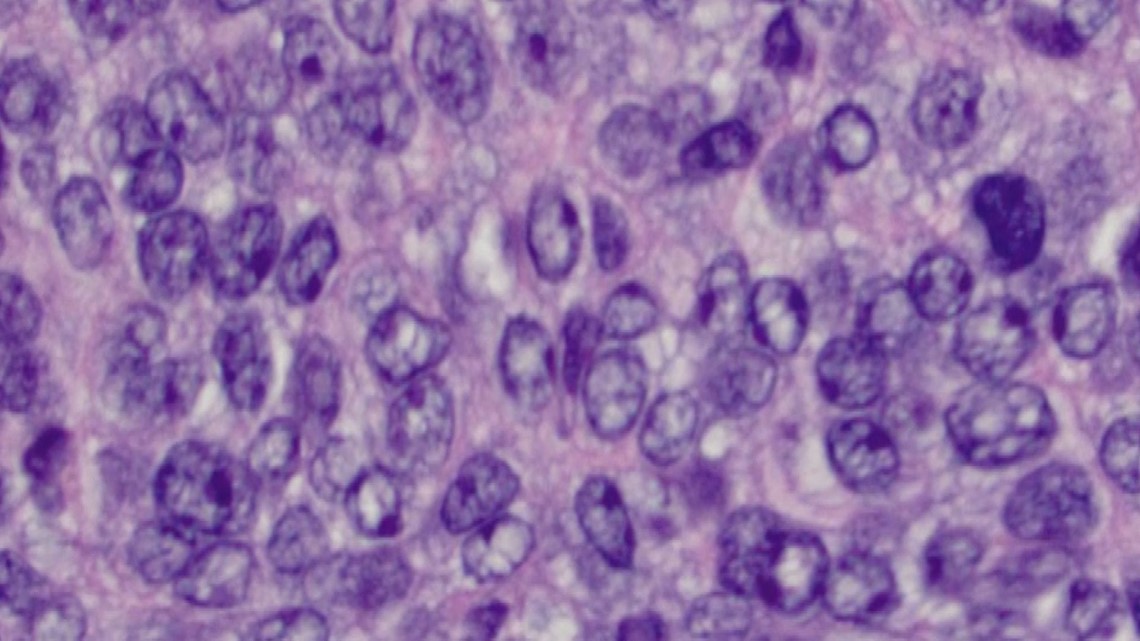 There had been a mistake.
There was no cancer. The hysterectomy – a procedure that ended her dream of having a large family – was the net result of what Swedish eventually called a "contaminant" in the hospital's pathology lab.
"I still can't believe it," Taylor Castillo said. "I thought I was saving my life, and it was completely unnecessary."
"We offer our deepest sympathy to the patient and her family. Patient safety is paramount at our hospital. This is a very unfortunate and rare event," read a statement from Swedish Medical Center.
Taylor Castillo simply would like to know more about the mistake.
Chapter 1: "A Contaminant"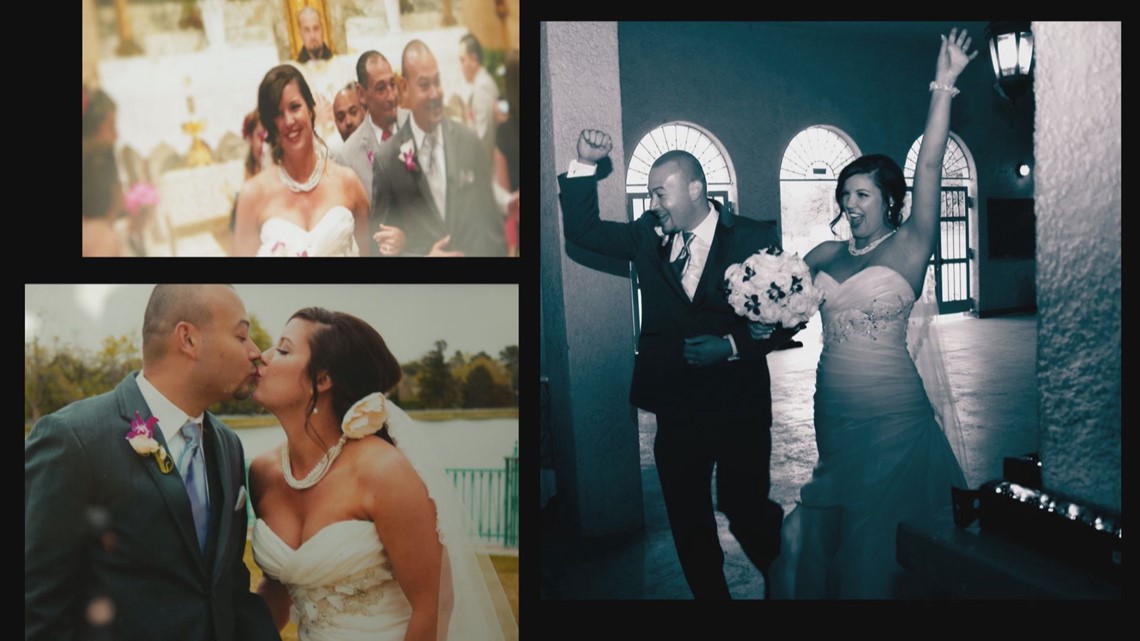 When they got married in 2014, Taylor and Aaron Castillo decided early on they wanted a big family.
"I came from a big family," Aaron Castillo said. "I have three brothers and two sisters. So, I'm just used to a lot of siblings running around."
"I've loved kids since I was a child," Taylor Castillo said. "I was always the neighborhood babysitter. I grew up to be a nanny and preschool teacher. I just love children, especially babies."
Their daughter Camilla arrived in 2015. They decided to give it another go the following year.
"I just figured it would be the same, and it wasn't. We got months and months of negative tests," Taylor Castillo said.
In the summer of 2018, her obstetrician recommended some additional testing to see why the couple was finding it difficult for Taylor to become pregnant again.
"We decided to do an endometrial biopsy to see what was going on," Taylor Castillo said.
Through laparoscopy, a doctor extracted a small piece of tissue from the lining of the Taylor Castillo's uterus.
The sample was sent to the Swedish Medical Center Pathology Department and its laboratory.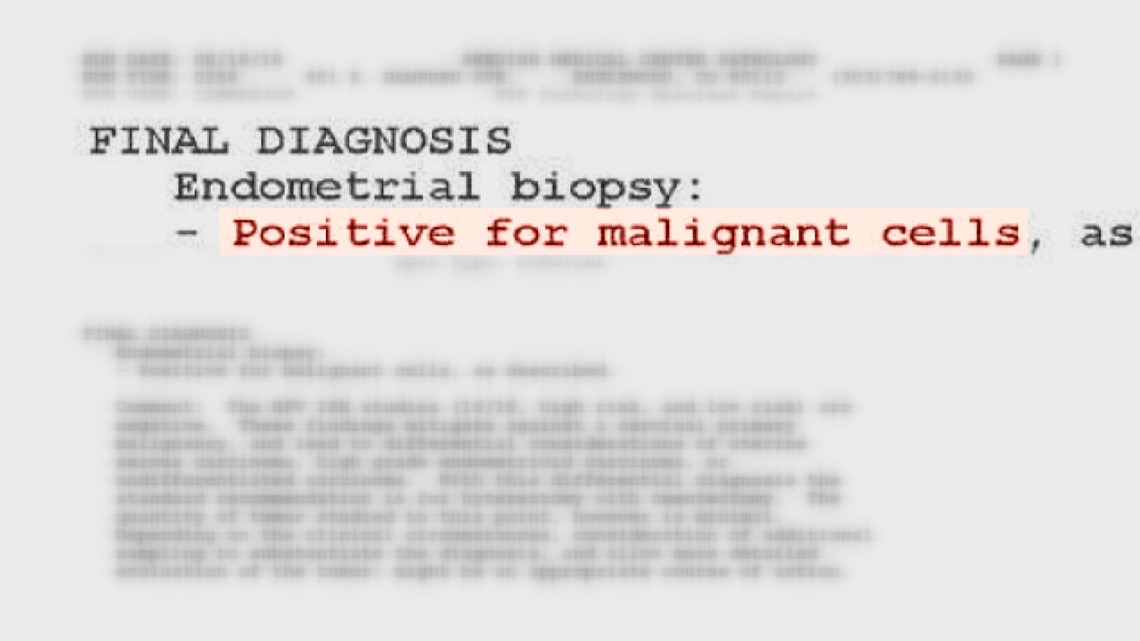 The news from the biopsy was not good. "Positive for malignant cells," read a portion of her medical records reviewed by 9Wants to Know.
"I had uterine cancer. I was destroyed," Taylor Castillo said. "The first thing I thought was I can't have any more children."
On August 15, 2018, while acting on the request for a second opinion, a lab at Johns Hopkins University in Baltimore, Maryland, tested the tissue sample again.
The results were even worse.
"Highly suggestive of secondary involvement by high-grade serous carcinoma of tubal or ovarian origin," read the lab's report, also reviewed by 9Wants to Know.
"When I found out I had high-grade, everything changed," Taylor Castillo said. "I couldn't believe we were in that place. I couldn't believe it. At that point, my goal was to survive."
She asked if they could harvest any of her eggs. She said she was told no.
"I couldn't harvest eggs, because I had an estrogen driven cancer," Taylor Castillo said. "So, I couldn't be on any of the hormones to get the eggs out."
Diagnosed with a deadly form of cancer, Taylor Castillo was fixated on what it meant for not only her family but for her dream.
"I just couldn't come to terms with letting go of my fertility completely, but I knew it had to happen," she said.
On August 27, 2018, doctors inside Swedish Medical Center performed the hysterectomy.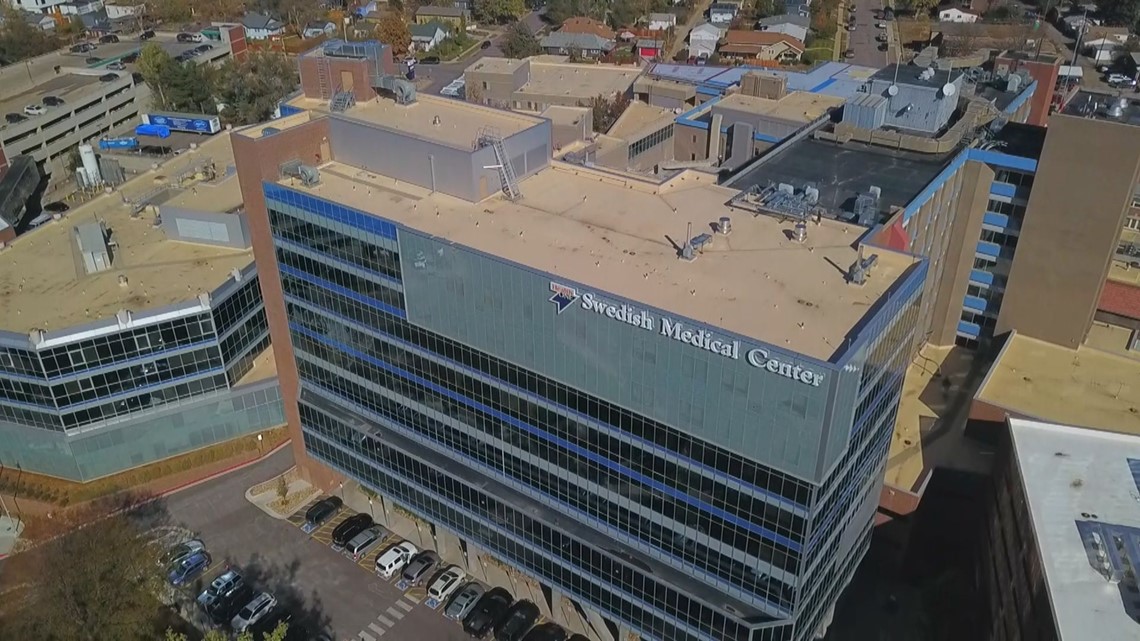 When she awoke from the surgery, Taylor initially heard what seemed to be very good news.
"There were no visible tumors, no swelling, no inflammation. Nothing," she recalled a doctor telling her. "I was so glad it wasn't worse, that they didn't see anything, but I was also a little confused."
Taylor said eventually she asked if the tissue sample from the biopsy could be tested again.
Not for cancer this time, however, but for DNA.
On September 18, 2018, a test done by NeoGenomics concluded there had been a mistake.
"Using STR (Short Tandem Repeat) of 12 different DNA fingerprinting makers, tissues labeled 2 & 3 show the same pattern, but tissue labeled 1 is completely different from a different individual," read the Genomics report.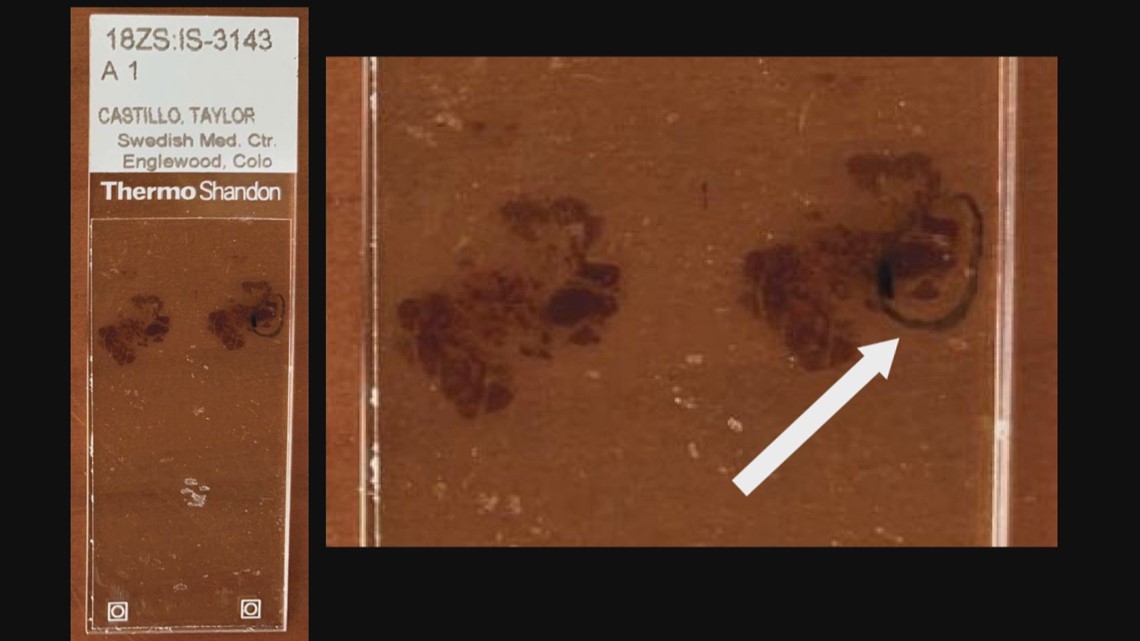 In other words, the tissue sample on the side that led to Taylor Castillo's cancer diagnosis and hysterectomy contained cells from two people. The healthy cells had come from Taylor.
The cancerous cells had come from someone else.
Medical records provided by Taylor and Aaron Castillo, records that came from Swedish Medical Center, call the tissue from that someone else "a contaminant."
One of the leading researchers in the country on the subject of lab mistakes says lab "contaminants" happen more than patients might know.
Chapter 2: No lab "free from these errors"
Dr. John Pfiefer, a professor of Pathology and Immunology at the Washington University School of Medicine, believes it's critical for patients to know, under specific circumstances, they have the right to raise their hands and ask for additional testing when facing things such as a cancer diagnosis.
"You should not hesitate to ask for [a DNA test] if there is any concern that your result was due to a switch or contamination," he said.
The same test that Taylor Castillo relied on to find out about the contaminated uterine biopsy generally runs around $300.
Dr. Pfeifer's research suggests as many as 1 to 2 percent of lab biopsy tests are inaccurate due to sample switches or outright contamination issues.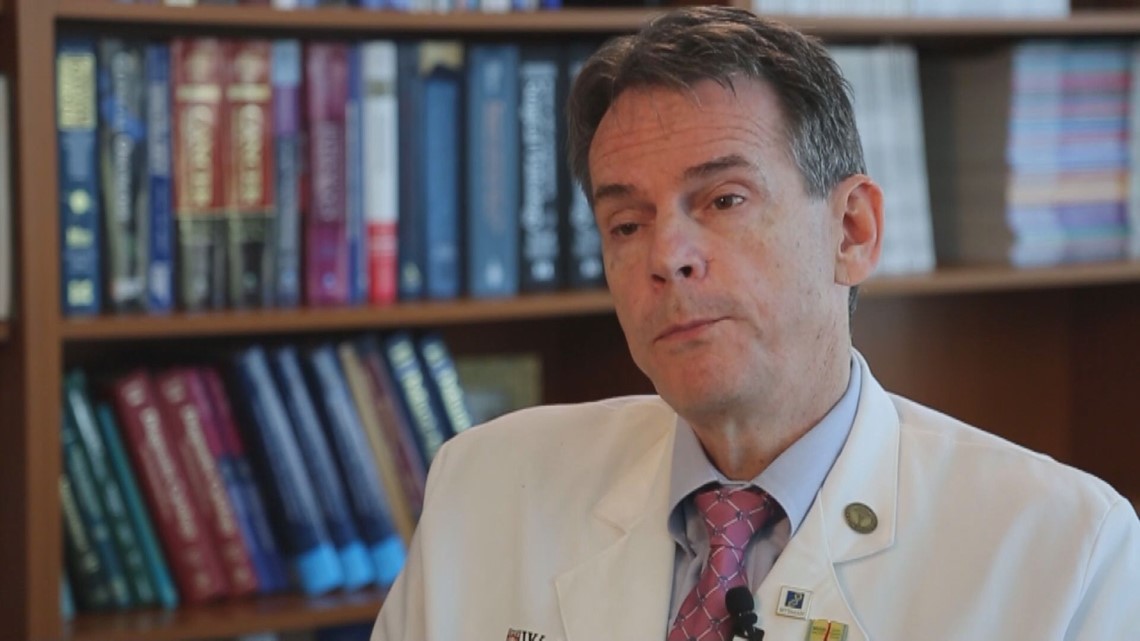 It's a small number when it comes to percentages, but not when it comes to sheer volume considering the millions of biopsies that are done in the United States every year.
"Potentially there are a very large number of patients in the U.S. who would be impacted by these types of arbitrary errors," he said.
His work suggests no lab is immune either.
"Our research shows that no patient care environment, no laboratory environment is free from these errors," he said.
He said when an unexpected diagnosis comes that is the net result of a single lab test, the patient has the right to expect a DNA test to verify no lab mistake was made prior to any invasive surgery.
"Under those circumstances, it's hard to argue that the testing shouldn't be done," he said. "The results can come back in a time that is short enough to actually be useful in planning the patient's care."
Chapter 3: "I need to know what happened"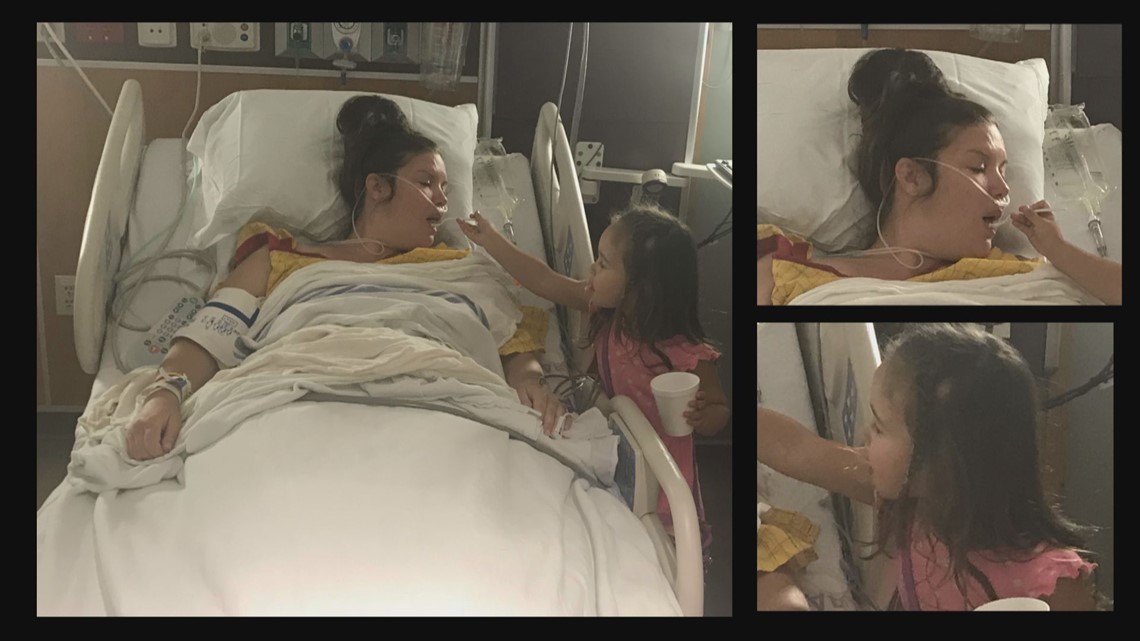 Taylor Castillo still does not know whose cells ended up on her slide, but she certainly wonders about who she is and how she is doing.
"I think about her and pray for her all the time, because I know she is struggling the way we thought we were struggling," she said.
She said the hospital has yet to fully tell them how the mistake happened in the first place.
"I need to know what happened, where it happened and who is responsible," she said.
"What we went through, no one should have to go through," Aaron Castillo said.
She did not file a lawsuit in the case and cannot discuss the nature of any potential legal remedy that may or may not have been reached.
She said she remains very upset over the whole thing.
"I was put on instant menopause at the age of 35," Taylor Castillo said. "I'm actually higher risk for breast cancer now, heart disease, osteoporosis, all these things I have to live with because I'm 15 years early in menopause."