The counties in the "high" category include Blanco, Hays, Caldwell and Fayette counties. Travis and Williamson counties, along with others in the area remain in the "medium" risk category.
Just last week, Gillespie County was in the "low" risk category, but has since moved to "medium." Blanco County also changed from last week to this one, going from "medium" to "high" COVID-19 risk. The others have stayed the same.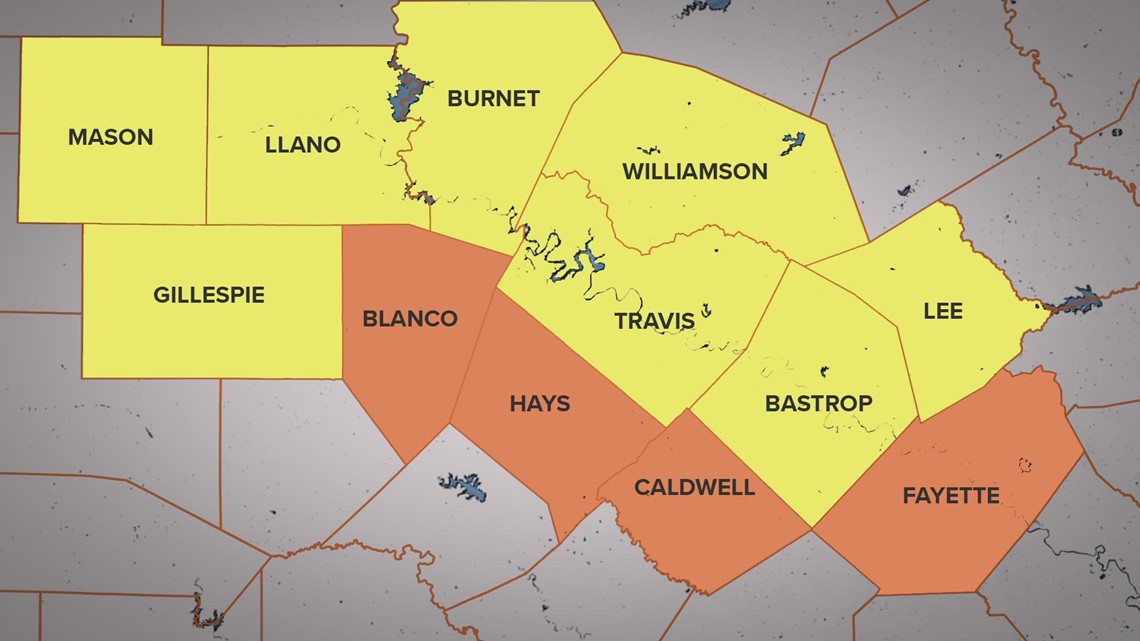 The CDC updates its Community Levels every week on Thursday according to virus metrics. Those metrics include hospital admissions, hospital beds in use and the total number of new COVID-19 cases in an area.
The latest update comes as the Biden administration is renewing a push for COVID-19 booster shots for those eligible. The initiative includes direct outreach to high-risk groups and new public service announcements.
The CDC has also released a "booster calculator" to help people determine when they should get a booster shot.
The Associated Press contributed to this report.