AUSTIN, Texas — In Friday's White House Coronavirus Task Force meeting, Vice President Mike Pence showed a graphic with a harrowing statistic for the city of Austin and also the state of Texas: Austin had the highest positivity rate in the nation over the previous seven days.
Not only that but Texas' other three large metro areas – Houston, Dallas and San Antonio – were also in the top five. Texas had four of the top five positivity rates in America over those seven days. Houston ranked third-highest in the nation, Dallas was fourth and San Antonio was fifth.
But what does the positivity rate represent? Why is that important?
The positivity rate is a metric which health authorities are using, where the number of positive test results is divided by the number of total tests administered, essentially giving a percentage of COVID-19 positive diagnoses.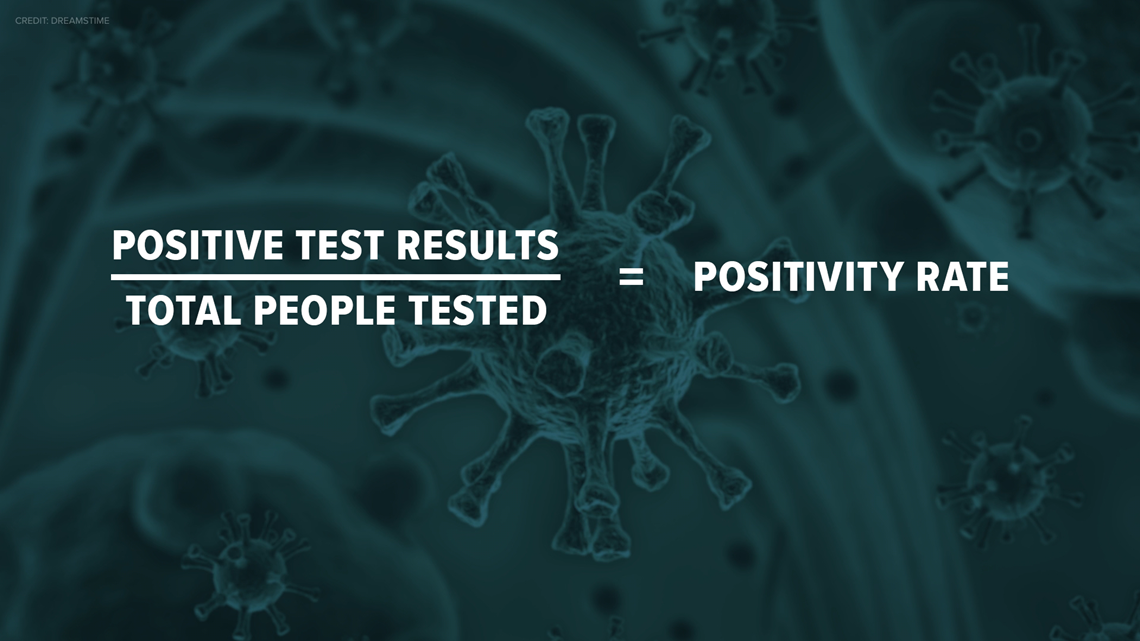 Austin is in the midst of a record-breaking number of new cases being reported.
The seven-day average for Austin's positivity rate has hovered around 22% as of late (22.8% on June 27, down slightly on June 28, but still north of 21%, nearly 22% on June 29).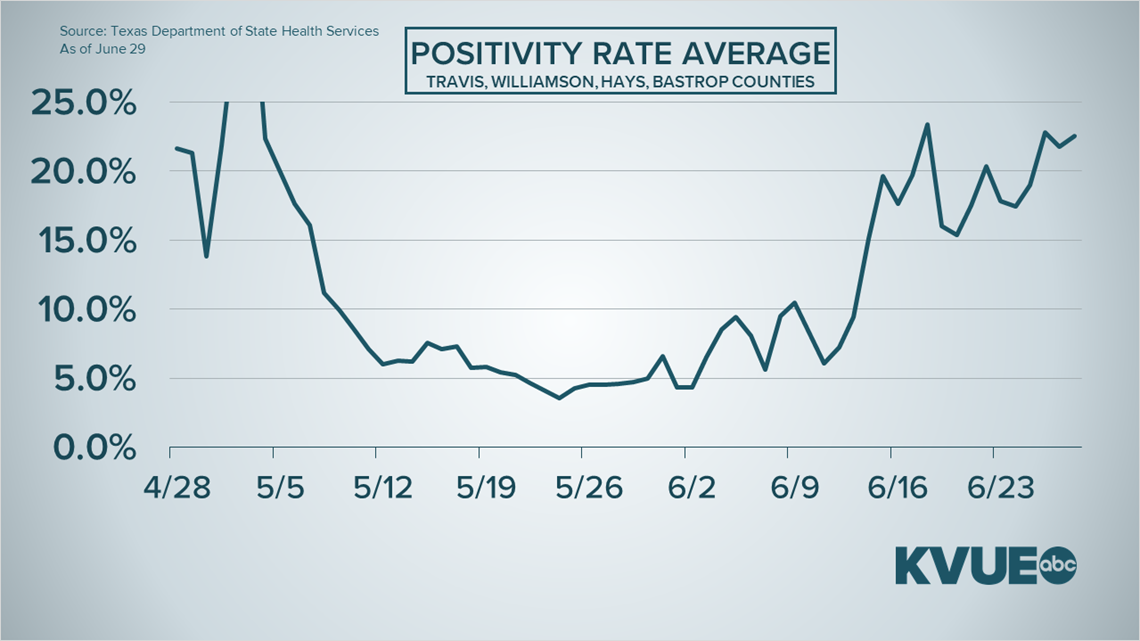 "If you were to go back earlier in the April timeframe, you would have seen that the positivity test rate was closer to 10%. In fact, sometimes over 10%," Abbott said. "If the positivity test rate is more than 10%, that's one of those red flags that we begin to look at, not if it's just a one-off day of testing more than 10% positive, but if there are multiple days that a trend line begins."
(NOTE: This positivity rate explainer below was reported in early May before Austin's positivity rate spiked to over 20%)