AUSTIN, Texas — Editor's note: Austin Mayor Steve Adler announced on March 17 that all Austin bars and restaurant dining rooms must close for six weeks in order to prevent the spread of coronavirus. Adler also announced the City of Austin is limiting gatherings to 10 people.
Many Austin restaurants are taking a hit amid COVID-19 concerns. Several have closed, while others have opted for making changes to mitigate the spread of the virus.
On Monday, Mayor Steve Adler said the City of Austin was considering following the lead of some other American cities by closing restaurants and bars, only allowing take-out operations to take place to slow the spread of coronavirus. He and Judge Sarah Eckhardt will be making a public announcement Tuesday at 11 a.m.
Adler declared a local disaster in Austin last week and the City has also banned mass gatherings of 250 people or more to encourage social distancing.
But some restaurants aren't waiting for a government mandate.
Alamo Drafthouse has closed all locations and all but one franchise-owned location until further notice.
Franklin Barbecue decided to suspend the restaurant's dining room service "for the time being," and is now offering curbside pickup service.
Bar Peached owner Eric Silverstein temporarily laid off most of his staff on Monday.
"It's a very difficult decision for us to make. It's not mandated currently, but I asked my wife over the weekend if we should be open because I had a feeling in my heart that maybe we were doing more harm than good and she said, 'Probably not,'" Silverstein said.
Silverstein also owns The Peached Tortilla and Peached Social House. He said out of the more than 100 employees under him, he was able to keep about 20. He also said the managerial staff took a pay cut.
Silverstein has watched other states like California, Ohio and Illinois shut down restaurants in an effort to slow the virus. He said it was a matter of time for safety measures like that to hit Texas.
Austin restaurant Foreign & Domestic is providing to-go orders to customers after the announcement on Tuesday.
PHOTOS: Austin restaurant Foreign & Domestic offers curbside pickup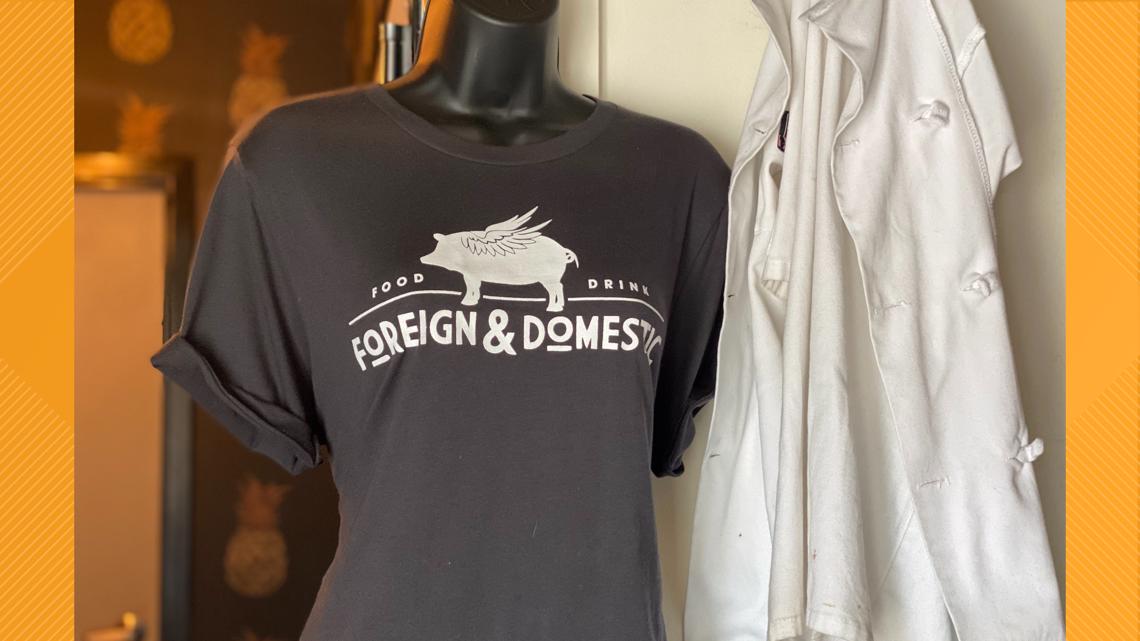 Anna Tauzin with the Texas Restaurant Association said they are glad Texas Gov. Greg Abbott gave each city the authority to make its own decision.
"Everything changes, every minute, every hour, every day. And so, today, we know that the governor is leaving the decision to keep restaurants open to municipalities and individual mayors," Tauzin said.
Tauzin also gave KVUE some important figures. According to her, there are 2,200 restaurants in Austin, 55,000 in the state and 1.3 million employees who work in the restaurant industry in Texas.
Kent Cole is the owner of Magnolia Cafe, which has locations on South Congress Avenue and Lake Austin Blvd. He also shut down both of his restaurants on Monday.
"We have a family here of 75 here [at the South Congress location] and a similar number at the Lake Austin Magnolia Cafe," Cole said as he fought back tears.
Cole said while customers can no longer dine-in, they should be able to use a delivery and order-in service soon.
PHOTOS: Magnolia Cafe says 'Sorry, We're Closed'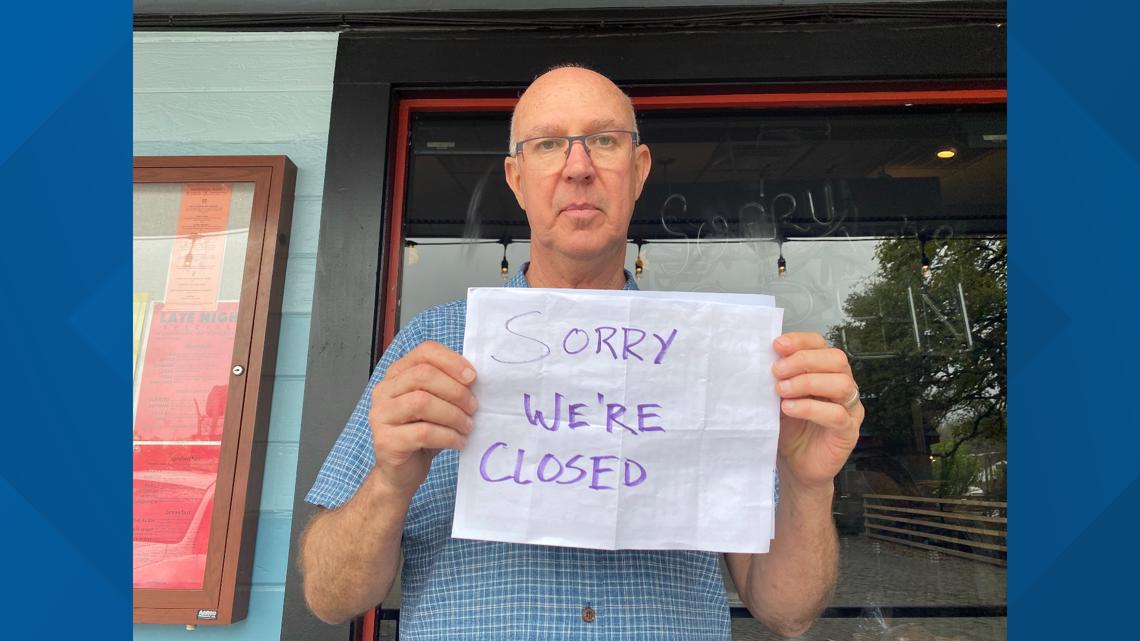 Elsewhere in Austin, Home Slice Pizza announced it would be only offering takeout service at their South Congress and North Loop locations to keep both the patrons and staff safe.
"We are committed to the safety and wellbeing of our guests and employees first and foremost," the restaurant said. "We hope to be your neighborhood pizza joint through and through."
P. Terry's and Taco Ranch also announced its locations will offer drive-thru and delivery service only starting March 16. The dining rooms will be closed until further notice, according to a press release. The Congress Avenue location will remain open for online order pick-up and to-go orders only, according to the release. No dining-in will be permitted. If you place an online order at any of the other locations, that order may be picked up through the drive-thrus.
It's not just local restaurants. On Monday, Whataburger announced it would be closing its dining rooms by 3 p.m. Tuesday but will keep its drive-thrus and mobile ordering open.
On Sunday, Chick-fil-A announced that it would be temporarily closing dining room seating to help limit person-to-person contact. Some locations would offer drive-thrus, takeout and delivery options.
Chick-fil-A stated:
"As COVID-19 continues to impact restaurants and communities at varying levels, restaurants may implement additional changes such as reducing operating hours, operating drive-thru/curbside/delivery only or offering a limited menu."
Starbucks was one of the first companies to react to the coronavirus, issuing a statement in which the store banned reusable cups and mugs. Now, Starbucks will operate as a "to-go" shop, and it has already closed down numerous locations.
McDonald's issued a statement saying that it would take measures to ensure cleanliness in each of its locations:
"Specifically, we are: Adhering to our industry-leading, deep-cleaning procedures in every restaurant, every day. Ensuring high-touch areas get more frequent deep cleanings – places like ordering kiosks, pick-up counters and restrooms. Enhancing our McDelivery procedures to ensure order packaging remains safe before we fill it with your favorite items so you can enjoy McDonald's at home. Supporting employees in staying home from work if they are sick so they can rest and recover."
To find out if your favorite restaurant is altering its services, visit their website or social media pages for updates.
MORE CORONAVIRUS COVERAGE: