Editor's note: This blog is no longer being updated. Click here for Friday's blog.
KVUE is keeping you updated with the latest coronavirus and COVID-19 news in the Austin area.
Scroll down for the top headlines and latest updates in KVUE's Oct. 14 live blog.
For a look at COVID-19 data across all of the state's counties, click here. KVUE is tracking COVID-19 data from five school districts in Central Texas. Many school districts have their own COVID-19 dashboard.
GRAPHS: Coronavirus data, Oct. 12, 2021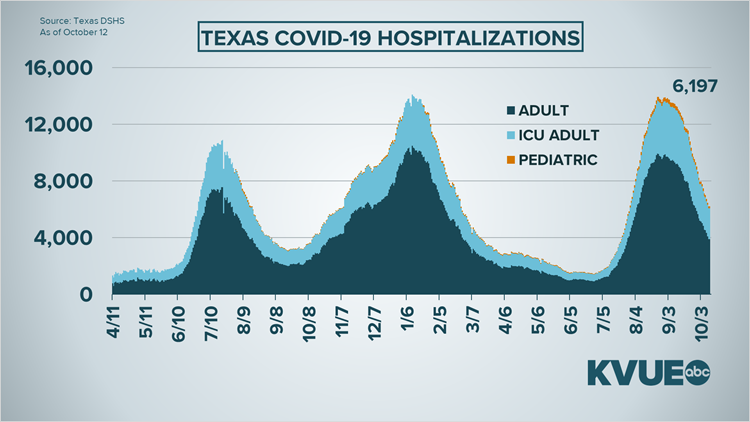 4:50 p.m. – In a newsletter to Austin ISD families, officials answered questions on how the district plans to administer the COVID-19 vaccine to students ages five to 11. The district said it will use scheduled pop up clinics once the vaccine is approved by both the FDA, CDC, state and local authorities for those age groups.
"We'll work quickly with our vaccine partners to get the clinics ready, but please wait for our go-ahead so you don't show up before we're able to get started," the district said in the newsletter email.