AUSTIN, Texas — Editor's note: This blog is no longer active. To get the latest news, check out our new live blog here.
KVUE is keeping you updated with the latest coronavirus, also known as COVID-19, news in the Austin area.
Scroll down for the top headlines and latest updates in KVUE's April 11 live blog.
9:15: p.m. – The Texas Governor's Mansion lit up blue on Saturday night, in honor of the health care workers in Texas on the front lines of the coronavirus pandemic. Gov. Greg Abbott thanked the workers in a statement.
"Their sacrifice and hard work cannot be overstated, and they play a crucial role in ensuring their fellow Texans have the care and support they need during this challenging time," he said. "I ask that all Texans join me and Cecilia in praying for these heroic Texans."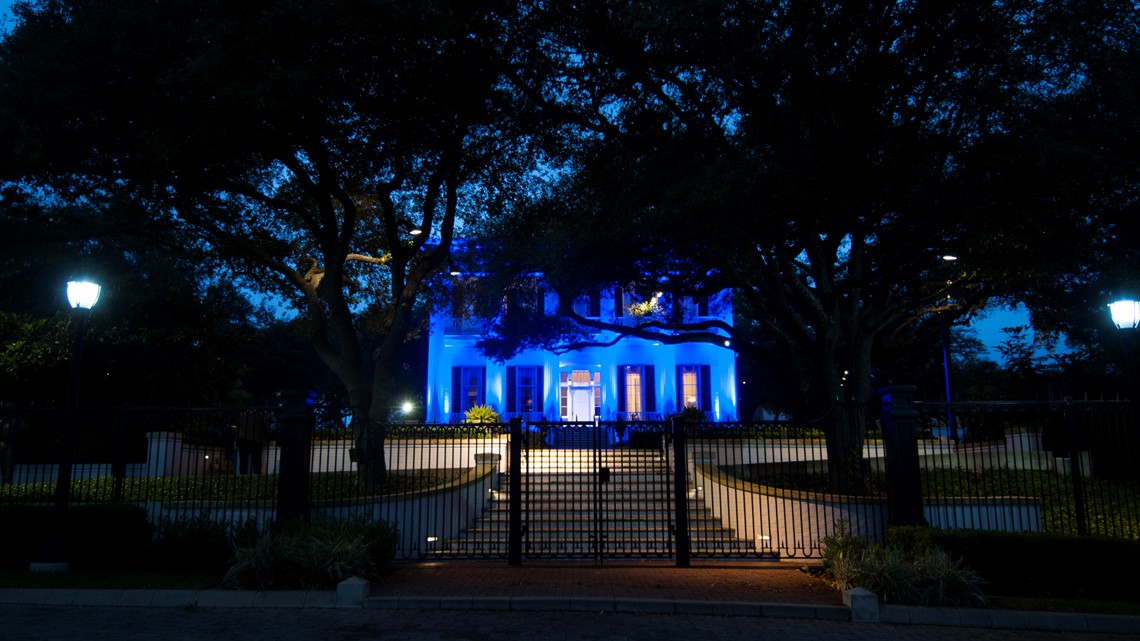 6:10 p.m. – Travis County is now reporting 744 confirmed cases of COVID-19.
4:15 p.m. – Bastrop County is now reporting 27 confirmed positive cases. There remains one death in the county, with 310 people under investigation.
Caldwell county now has six confirmed cases, up from five. The sixth case is a woman in her 60s. The first case in the county, a 31-year-old woman, has now recovered.
Fayette County said four of its patients were double listed and the case count now stands at 13.
A spokesperson for the organization said it averages about 130 families for a Saturday pantry day, with an average of two to three people per family. The pantry is offered every Saturday from 9 a.m. until noon and the organization asks that families come every other weekend.
12:20 p.m. – Gov. Greg Abbott announces he has waived certain regulations related to restrictions on physicians-in-training (PIT) permit holders. With these waivers, Texas hospitals and facilities associated with graduate medical education (GME) programs may utilize PIT permit holders, with proper physician oversight, in areas outside of their GME training program.
The governor's office gave the example of a resident in a surgery residency program being able to assist in an Emergency Department if there is a surge of patients.
12 p.m. – Williamson County confirms its positive case count has reached 113. Of those, 59 have recovered. There have been four COVID-19 deaths in Williamson County.
10:15 a.m. – Burnet County confirms its sixth positive case of COVID-19. Here's a breakdown of the latest case counts by county.
10 a.m. – Starting at noon, Still Austin Whiskey Co. will make hand sanitizer available to Austinites for free at its Tasting Room in South Austin at 440 E. St. Elmo Road.
Still Austin said it has been providing and will continue to provide hand sanitizer to local first responders, hospitals and others on the frontlines of the COVID-19 battle.
9:30 a.m. – In a Facebook Live posted Friday night, Austin Mayor Steve Adler said City of Austin officials are starting to discuss how to get the City and Austin businesses operating again while continuing to make plans for a possible surge in COVID-19 cases in the area.
Adler said the City needs to plan for gradual and incremental reopenings and that officials are consulting with experts in the business community, but decisions will be made with the priority of maintaining public health.
Adler said he thinks social distancing will be in place in Austin-Travis County for some time but that he believes "we can find the right balance, something we can maintain for some period of time." He said what the area is doing right now continues to save lives.
8:30 a.m. – The Society of St. Vincent de Paul's food pantry on West Braker Lane in North Austin will be open Saturday from 9 a.m. until noon. Leaders with the organization said they will be open because the pandemic has affected many families and they want to make sure everyone has a meal on Easter Sunday.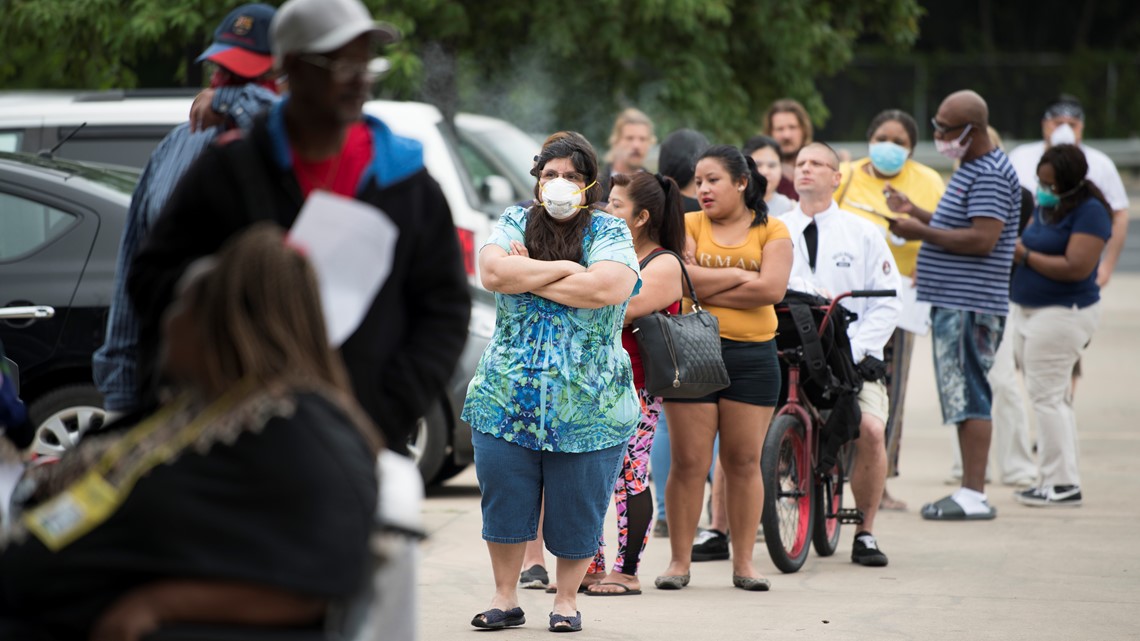 Major updates from Friday, April 10:
MORE CORONAVIRUS COVERAGE: