AUSTIN, Texas — Editor's note: The related video about the CEO of Austin-based Everlywell appearing on ABC's "Shark Tank" was published in Nov. 2017.
Austin-based digital health company Everlywell announced on Wednesday at-home testing for COVID-19 will become available to its customers on March 23.
According to a press release from the company, the test can be requested online by people with symptoms of the coronavirus. The samples can be collected at home and be shipped to a Clinical Laboratory Improvement Amendments-approved testing center.
Test results will be available online within 48 hours of the lab receiving the sample, according to the company. Those who receive a positive result will be given access to free telehealth consultations with a board-certified physician.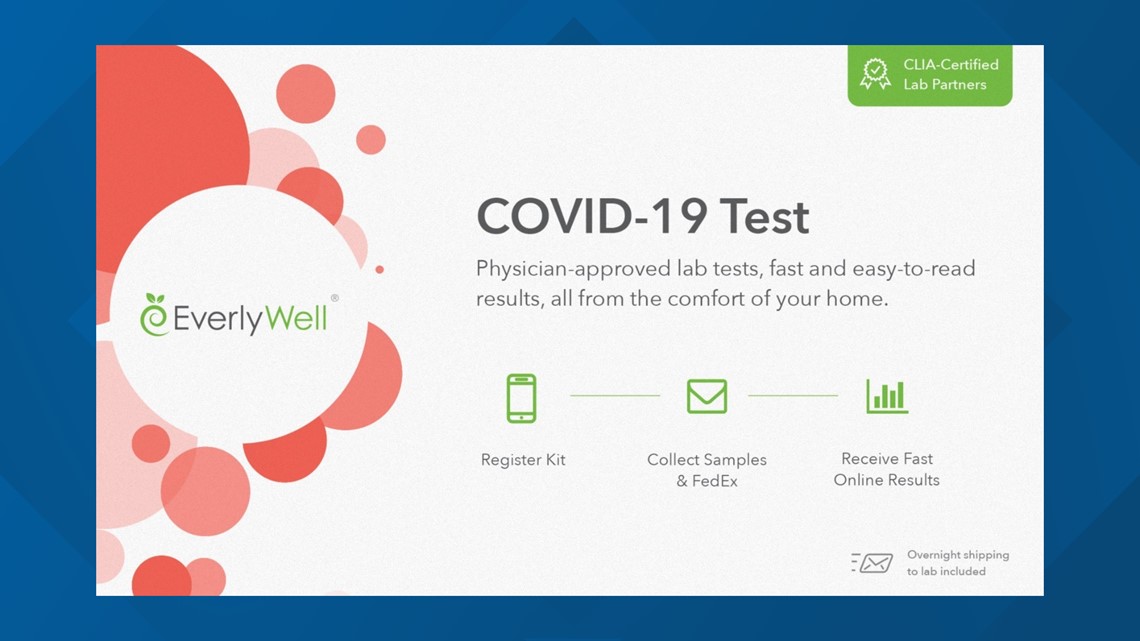 The initial supply includes 30,000 tests, but the company plans to have testing and diagnosis capacity 250,000 people each week.