AUSTIN, Texas — A taste of summer is in the forecast for Sunday afternoon. After starting off in the low 70s, expect highs in the low 90s. Dew Point temperatures, a measurement of moisture in the atmosphere, will be oppressive in the low 70s.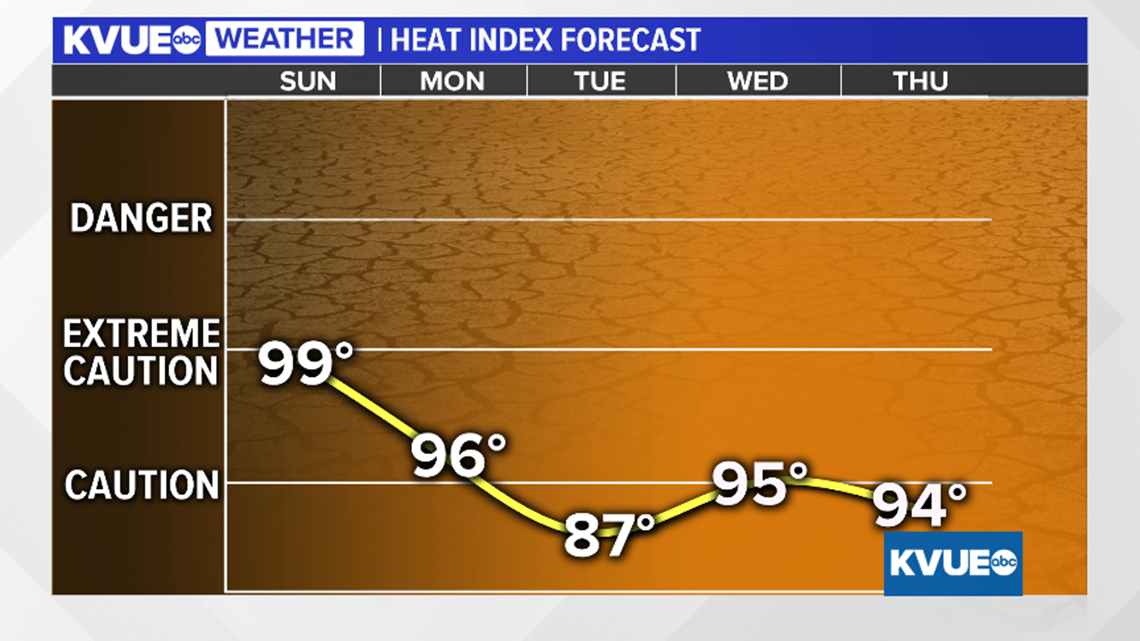 A combination of above-average temperatures and a high amount of moisture will lead to heat index values in the upper 90s to near 100 degrees in the afternoon.
Humid conditions remain in the forecast for all of next week. As far as rainfall, the best chance for showers will be on Tuesday.