AUSTIN, Texas — Turning trash into treasure, developers are breathing new life into an old, abandoned building and giving nightlife a boost in South Austin.
"If you are from South Austin, you've seen it, they call it the blue house on Menchaca," said David Pearce, co-owner of the South Austin Beer Garden.
"You don't see houses like this anymore," he said.
The two-story blue building on Menchaca Road went from crumbling to coming back to life.
PHOTOS: Abandoned building converted to South Austin Beer Garden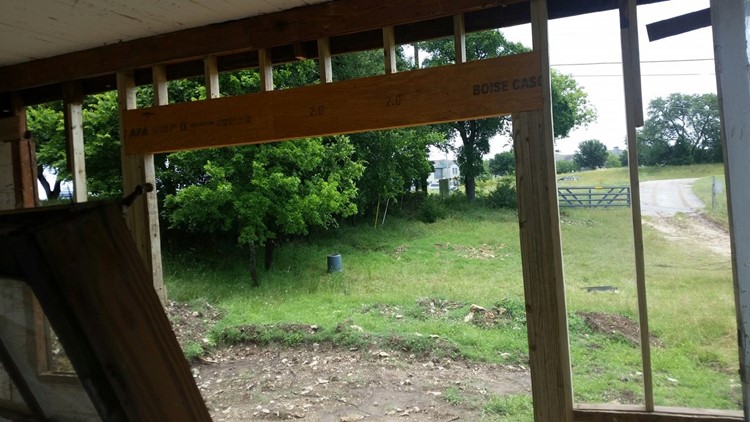 Pearce said the building was built in the 1920s in Downtown Austin. It was moved to the current location in South Austin in the 1970s.
"We've always dreamed of having a bar," said Pearce. "This is like the perfect location."
Co-owner Ryan Thomas said the building's condition is what gives it character.
He said most of the material used to rebuild it into a beer garden was recycled from the actual home.
"Now we have a total of 64 taps, 56 on the inside and eight more outside," said Thomas.
Neighbors like Nancy Rodriguez worry the bar means more potential for drunk drivers.
"It's very concerning because you're putting lives in danger around you," she said. "Even in day time, people can be drinking and driving and you don't even know."
Drunk driving is something the owners or South Austin Beer Garden are not taking lightly.
"DWI's can shut down a bar," said Thomas. "I don't want people to be irresponsible in going out and killing somebody."
Pearce said the parking lot was designed to not fit as many cars for a reason.
"We want people to get dropped off here," he said.
The team is reviving a piece of history, hoping to strengthen the nightlife in the South Austin area.
"It's something this community needs, not a whole lot going on down here," Pearce said.
The owners hope to have South Austin Beer Garden open by the end of April.