AUSTIN — "One does not simply walk into Mordor," ... he rides a scooter.
"Lord of the Rings" star and Austin resident Elijah Wood has become a sensation yet again for doing something scores of Austinites do every day -- riding a dockless scooter.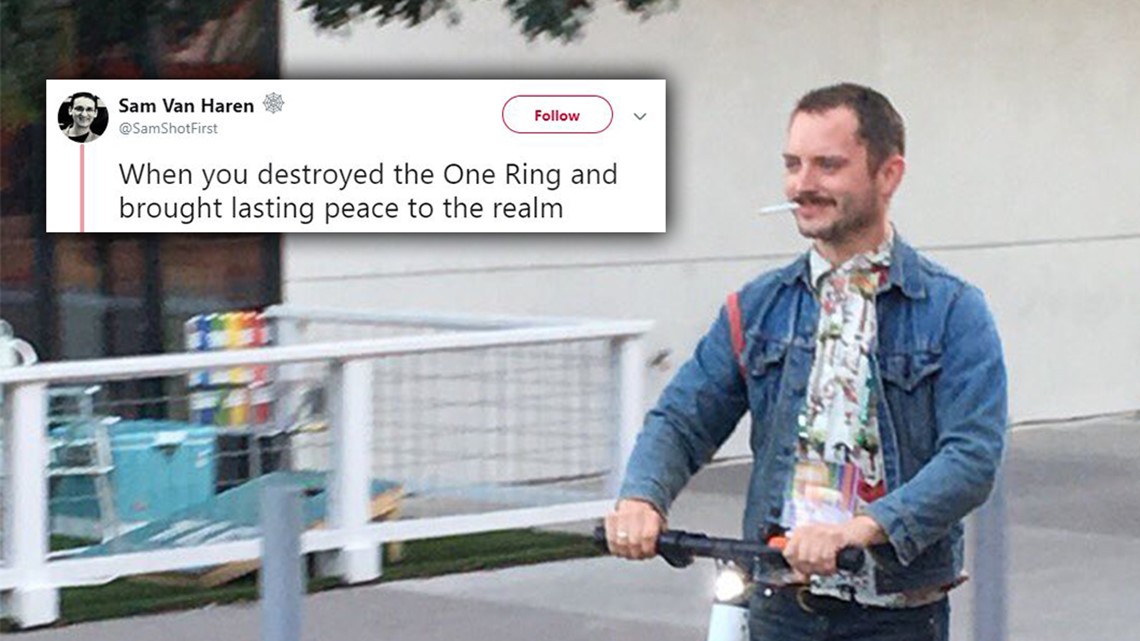 Author and screenwriter C. Robert Cargill posted a photo on Monday while attending the Austin film festival Fantastic Fest. Then, like a scooter, it took off.
The image shows Wood, with a cigarette perched between his lips, zooming by on a Lime scooter. And as Gollum might say, it makes for precious meme material. Twitter users were quick to take the photo and run.
"When you destroyed the One Ring and brought lasting peace to the realm," Sam Van Haren tweeted.
"One does not simply walk into Mordor," said Nick de Semlyen in a nod to memes of yore.
And, of course, the photo made its rounds Reddit, some saying Wood fits right in here in Austin.