In a statement on Friday, the district said the transfers were into frozen schools and "not within the purview of administrators to grant."
That full statement reads:
"Understanding this is a time of transition and change for Pease, we wanted to work with affected parents regarding recent developments. Due to the request of transfers into frozen schools and conflicts with existing policies, Austin ISD cannot guarantee students automatic enrollment in frozen schools. After performing a review of the Austin ISD transfer policy, it was determined that many of those transfers into frozen schools were not within the purview of administrators to grant. In the interest of all kids in AISD, we need to consider space and capacity at all of our schools. We apologize for this unfortunate situation and commit to working with these families to navigate the transfer process within the guidelines set by the board."
On Monday, KVUE reached out to see how many people were impacted by the revoked transfers. That number hasn't yet been provided, but a spokesperson with the district said that this is only affecting Pease parents who requested a transfer to a frozen school.
They also said that a policy was overlooked. It required the availability of space and instructional staff to be considered and that, in these cases, that didn't occur.
The policy on Intradistrict Transfers and Classroom Assignments can be found here. The district said the revoked transfers can be appealed, in a procedure outlined here.
Merrill Alley told KVUE on Monday afternoon that she's considering appealing the revoked transfer for her child, but also said she's still feeling like she's back to square one.
"But the fact that they were going to be going with the same kind of, you know, at least a smaller group of kids that they did know was a consolation. But like, now that it's that's also been taken away like, truly leaves us were shell-shocked," Alley said. "I have no sense of, like, security and knowing that they are going to make decisions really with our children's best interests at heart because, up until now, it doesn't feel like they have any."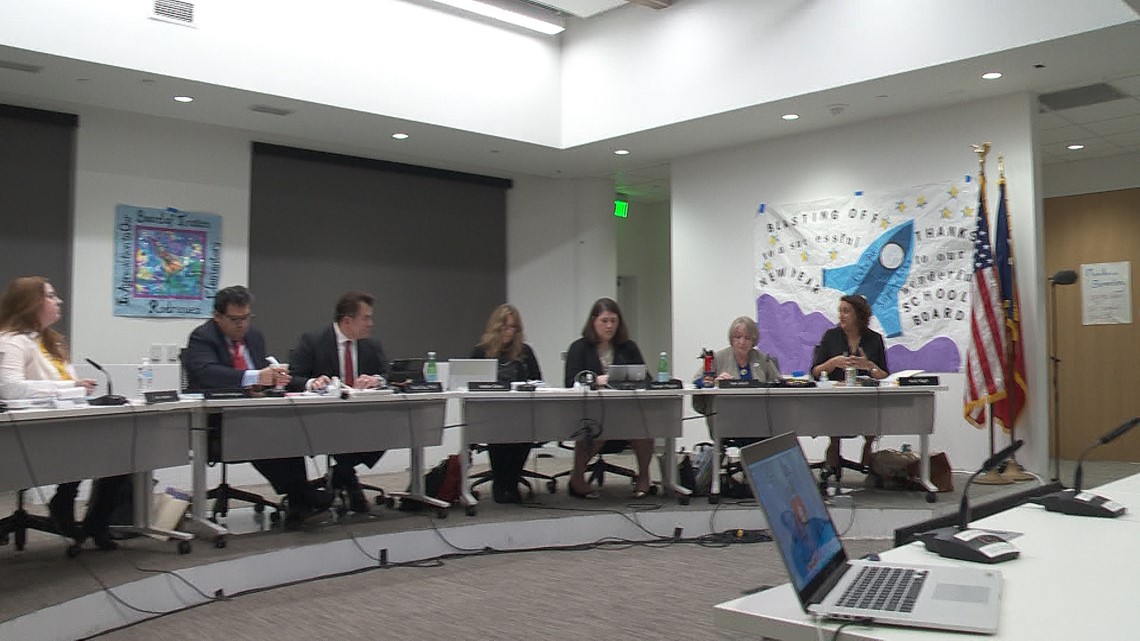 At the meeting, some parents took to the podium to express their concerns.
"You canceled the next five years of my child's education," one parent said. "Promises broken to over 100 families."
"I am asking that the board use their influence to help advocate to find a solution to the situation," another parent said.
After public comment, the trustees briefly discussed if there should be a specific point person for parents to work on transfers. They also apologized for the confusion.
"Are we thinking about perhaps having one point person to help navigate the school changes process and transfer process for parents?" asked Arati Singh, the board member representing District 9.
"Policies are in place guiding our transfer process. And the people responsible for violating those policies will be held accountable," said Ann Teich, the trustee on the board representing District 3.