PLANO, Texas — A former coworker has set up a GoFundMe for the bartender arrested for serving alcohol to a man before he shot eight people dead at a Plano house party.
Lindsey Glass' arrest in early May came more than a year and a half after Spencer Hight, with a blood-alcohol level more than four times the legal driving amount, walked into his estranged wife's house and opened fire.
Hight was killed by police at the scene, but the investigation continued, with the Texas Alcohol Beverage Commission focusing its sights on Glass and the Local Public House, the bar where she served Hight the night of the shooting.
In the GoFundMe, Brandt Banks said his former coworker has been "through hell and back" since the shooting.
"She's had occupational opportunities withdrawn," he wrote. "Her bank accounts depleted, credit cards maxed out, and [she has] a lifetime of sadness to deal with because a mad man snapped."
Banks was with Glass the night she served Hight. According to documents, and the GoFundMe, he was called to the bar by Glass after Hight, who Banks called a regular, began acting strangely.
"While there, he had displayed some behaviors that were curious, but not completely befuddling in that he was an unusual character," Banks wrote. "He had a few beverages over the course of an hour or two when I was notified that he was acting bizarre."
"I headed up there having no idea how awful things were going to become," Banks wrote.
At some point, Hight pulled out a knife, which he spun on the bar. Police documents also allege Hight pulled out a gun, which led Banks to walk him to his car, where he asked him to leave his weapons before reentering the bar.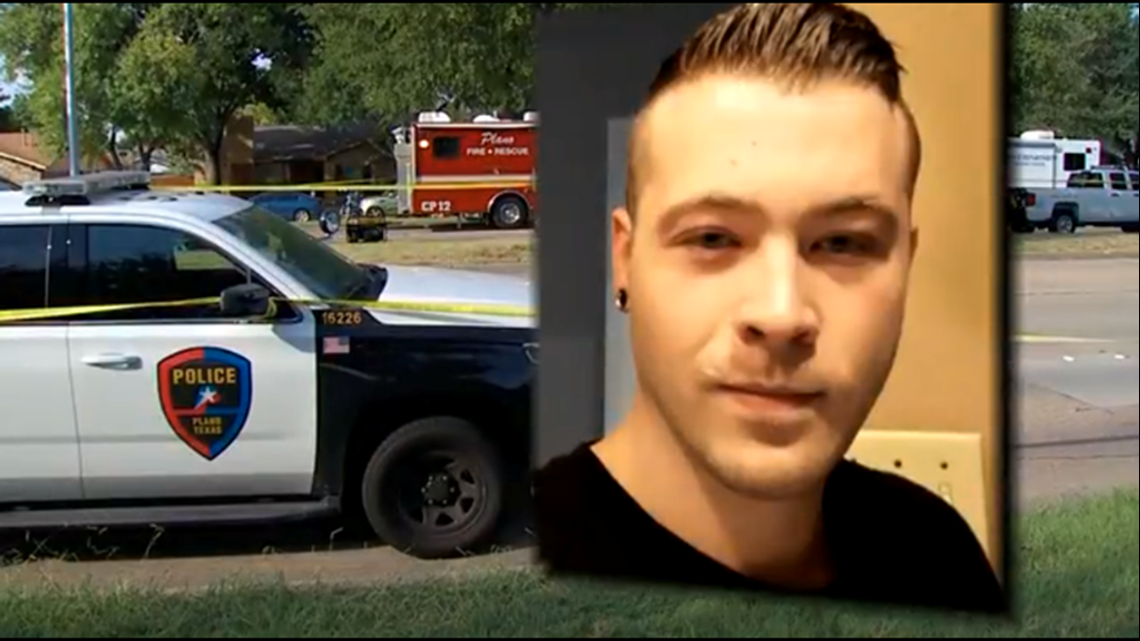 As noted in police documents, Banks called the owner of the bar to ask what he should do about Hight. The owner, he said, told him not to call the police. In the GoFundMe, Banks said he also called a manager and an investor of the Local Public House.
And then, Banks said, he and Glass "acted swiftly ... based on nothing more than suspicion."
Banks said they tried to warn Hight's estranged wife, Meredith Hight, but were unable to get a hold of her. He said after Hight left the bar, they both went to Meredith's home and pointed out the location to police.
"Unfortunately, our efforts weren't quick enough to save a number of individuals, a sadness that haunts us both to this day," Banks wrote.
That night, Hight killed eight people, including his estranged wife. One other person was injured in the shooting.
After starting the GoFundMe, Banks spoke with WFAA by phone saying he was, "shocked, disappointed and heartbroken," about Glass' arrest.
"First and foremost, she's one of the best people I know," Banks said. "She's a hardworking and responsible bartender. To have charges levied down on her seemed a bit overboard."
"This is a situation that I never thought we'd find ourselves in," he continued. "You have to have someone to blame and unfortunately, Lindsey took the brunt of that."
Less than a year after the shooting, families of three of the victims filed a lawsuit against the Local Public House and the bartender who served Hight earlier in the evening. That suit was later dropped.
The 2018 suit alleged Glass served Hight knowing he was already intoxicated. Glass said she witnessed Hight walk with an "unsteady gait" and bump into patio furniture while "extremely intoxicated."
Scott Palmer, Glass' attorney, said in a written statement that it was no "coincidence that the warrant was issued on the day the civil suit against Ms. Glass was dismissed."
"Lindsey Glass is the person who called 911," Palmer said. "Not only did she know Spencer, but she was friends with Meredith and was supposed to be at the party that evening. In her interviews with detectives, they commended Lindsey for her action and that she saved lives that day."
"It is shameful of the Plano Police Department to go after the person who was vital in trying to stop the horrific events of that evening," he continued. "This arrest is not in the interest of justice and appears to be a last-ditch effort by the Plano PD to make someone pay."
Palmer sent WFAA an additional statement on Tuesday regarding the GoFundMe saying that his office had received messages from people across the country to contribute to Glass' defense.
"The fact that her former co-worker is organizing a GoFundMe further demonstrates the prevailing spirit of support for Lindsey and that so many people disagree with the Plano Police Department's decision to arrest her," Palmer said in a statement.
In July 2018, the TABC announced they reached an agreement with the Local Public House to cancel the business' permit. According to the agreement, the Local Public House didn't admit to wrongdoing, and the permit holder wouldn't have to cancel any other active permits.
"What happened that evening was a tragedy beyond comprehension, but I will till my dying day contend that it was planned, thoroughly, long before he ever stepped foot in the bar," Banks said.
As of 5 p.m. Tuesday, $860 of the $4,000 goal was raised.