PFLUGERVILLE, Texas — Authorities have arrested a man in connection with a murder committed on Saturday, May 20, in Pflugerville, as well as at least one other murder in 2019.
Convicted killer Raul Meza Jr. confessed to murdering 80-year-old Jesse Fraga in Pflugerville, as well as a woman in 2019. Authorities called Meza the "worst of the worst" and a serial killer.
Around 12:30 p.m., officers responded to a check welfare call in the 700 block of Camp Fire Trail. According to the affidavit, once they got to the home, police found blood and knives and Fraga dead in a closet with a belt around his neck.
"A belt had been found around the neck of Mr. Fraga," Austin Police Sgt. Nathan Sexton said. "The Travis County Medical Examiner's Office noted that Mr. Fraga had suffered a puncture wound to his neck and severed cervical spine."
According to an affidavit, Meza and Fraga were living together. Previous court documents show they became friends in the '90s after Meza's release from prison. The affidavit also mentioned Fraga was an adult probation officer while Meza was on parole. Fraga was trying to help rehabilitate him, according to the court documents.
Meza was identified as a person of interest in Fraga's murder. He had been seen driving a gray Toyota Tundra, owned by the victim, which was later recovered by Pflugerville police.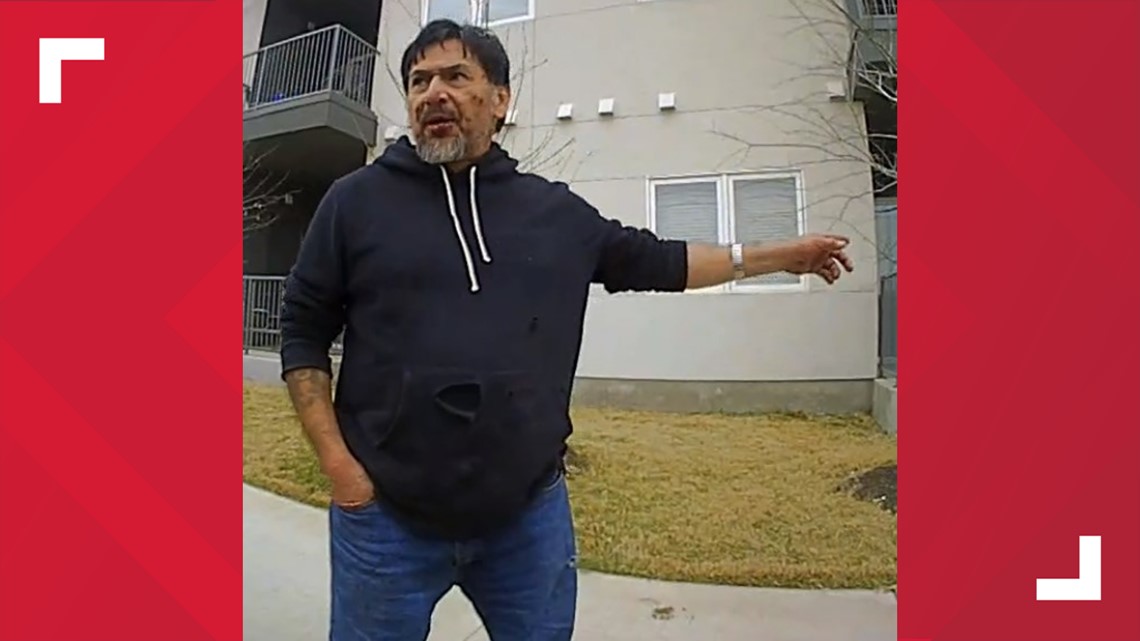 On May 25, KVUE reported that Meza Jr. was well known to Travis County authorities, as he has a prior conviction for the murder of an 8-year-old girl in Travis County in 1982.
On May 30, the Austin Police Department (APD) announced that Meza had been arrested "in connection to multiple murders." Pflugerville police said the arrest was made by the U.S. Marshals Service Lone Star Fugitive Task Force. He was arrested without incident at 12400 N. Lamar Blvd.
Meza was booked into the Travis County Jail at 1:12 a.m. on May 30 and is facing three charges: two murder charges and unauthorized use of a vehicle, a state jail felony.
In an update on Tuesday, the APD Homicide Unit said authorities were able to track down Meza after he called police and confessed to Fraga's murder and implicated himself in the 2019 murder of 65-year-old Gloria Lofton on Sara Drive in Austin. APD said DNA evidence from the Lofton murder was checked and found to be linked to Meza.
APD said that in the phone call, Meza detailed his relationship with Fraga and how he allegedly killed him. He talked about his life after getting out of prison and told detectives he murdered a woman shortly after. Lofton's death was not initially ruled a homicide, according to police.
Detectives later identified multiple cold cases with a similar modus operandi that could be linked to Meza. Up to 10 other cases are currently being investigated, dating back to 1996. Detectives said they wouldn't be surprised if that number increases.
The U.S. Marshals said Meza was known to travel the Interstate 35 corridor, staying in hotels. He was considered armed and dangerous, suicidal and with violent tendencies.
Deputy U.S. Marshal Brendon Filla said Meza is "the worst of the worst." Bruce Mills, assistant interim city manager for the City of Austin, who was Austin's assistant police chief at the time of the 1982 murder, called Meza a serial killer who should never have been released from jail.
Filla said when Meza was arrested, he was carrying a bag with zip ties, duct tape and a .22-caliber pistol with additional rounds. He told authorities he was ready to kill again.
"I will let you know that Mr. Meza said he was ready and prepared to kill again, and he was looking forward to it," one detective said.