ELGIN, Texas — A man is in custody after police say he shot two people in the parking lot of an H-E-B off US 290 in Elgin early Tuesday morning.
The Elgin Police Department (EPD) said at approximately 12:15 a.m. on April 18, officers were dispatched to the H-E-B located at 1080 E. US 290 for a call of shots fired. While officers were responding to the scene, EPD received an additional call for a shooting victim in the 800 block of State Highway 95 North.
Police determined the two incidents were related. According to EPD, information suggests that an altercation occurred in the H-E-B parking lot. Multiple shots were fired into a vehicle, and two occupants were struck.
One victim was treated and released on the scene, while the other victim sustained serious injuries and was transported to a hospital by helicopter.
Lynne Shearer, one of the owners of Woodlands Elite Cheer in the Houston area, confirmed that two of the team's cheerleaders were the victims involved. She said that one of the athletes was not seriously injured, while the other remains in intensive care. Two other cheerleaders from the team were also on the scene, but they were not injured.
Shearer said the four cheerleaders have been driving back and forth from the Austin area to the team's location in Oak Ridge, all season. She said the girls all carpool together from the Austin area, so they regularly all park their cars at the H-E-B in Elgin.
Shearer said the cheerleaders left practice at about 9:30 p.m. Monday and arrived at the H-E-B between midnight and 12:15 a.m.
"They pulled up, unfortunately to the wrong car. They thought it was one of the girl's cars – she went to get in the car, realized that there was somebody in there. She, I think, originally thought, 'Oh my gosh, there's somebody in my car,' and then she realized, 'Wait, this isn't my car,'" Shearer said. "Then the guy, from what we understand, the guy got out. She jumped back in her car, rolled down the window to apologize and say, 'I'm sorry, I thought this was my car,' and they saw that he had a gun."
Shearer said the girls panicked and starting trying to drive off, and that's when the suspect began shooting at them.
EPD detectives and crime scene specialists responded to the scene and worked through the night to identify and locate a suspect. Pedro Tello Rodriguez Jr., 25, was arrested and charged with deadly conduct, a third-degree felony.
He was booked in the Bastrop County Jail with a $500,000 bond.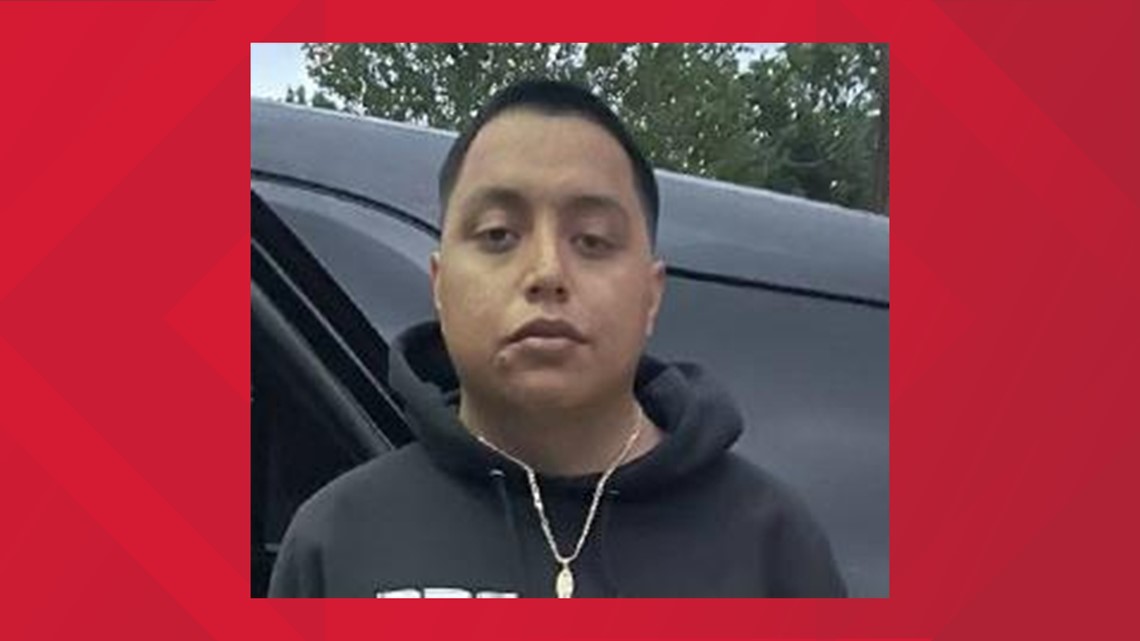 EPD said the investigation into this incident remains active, and additional or enhanced charges may be filed.
Woodlands Elite Cheer has set up a GoFundMe to raise funds for the hospitalized cheerleader's medical expenses. Shearer said the athlete is expected to be in intensive care for at least a few more days, and she has more surgeries scheduled for later this week.