AUSTIN, Texas — Police in Austin are trying to identify and arrest a man who is accused of trying to sexually assault a runner on a trail in East Austin on Sept. 25.
According to the Austin Police Department, the jogger was running at around 6:30 a.m. in the 500 block of Pleasant Valley Road across from the Krieg Softball Complex when a man grabbed her from behind. APD said the man tried to pull down her shorts before both of them fell to the ground.
Police said the woman "did an excellent job of fighting back." She reportedly started punching and scratching the suspect before he ran north on the trail. The jogger suffered injuries in the attack, police said.
Because of the time of day, the jogger didn't have a good description of the attacker. She said he was light-skinned, about 5 feet, 6 inches tall and he was heavy. He was last seen wearing a light-colored shirt with the sleeves cut off. She believes he was wearing jeans.
This is one of at least nine incidents APD has publicly reported where a man has attacked a woman on either a trail or in a public place since September 2018.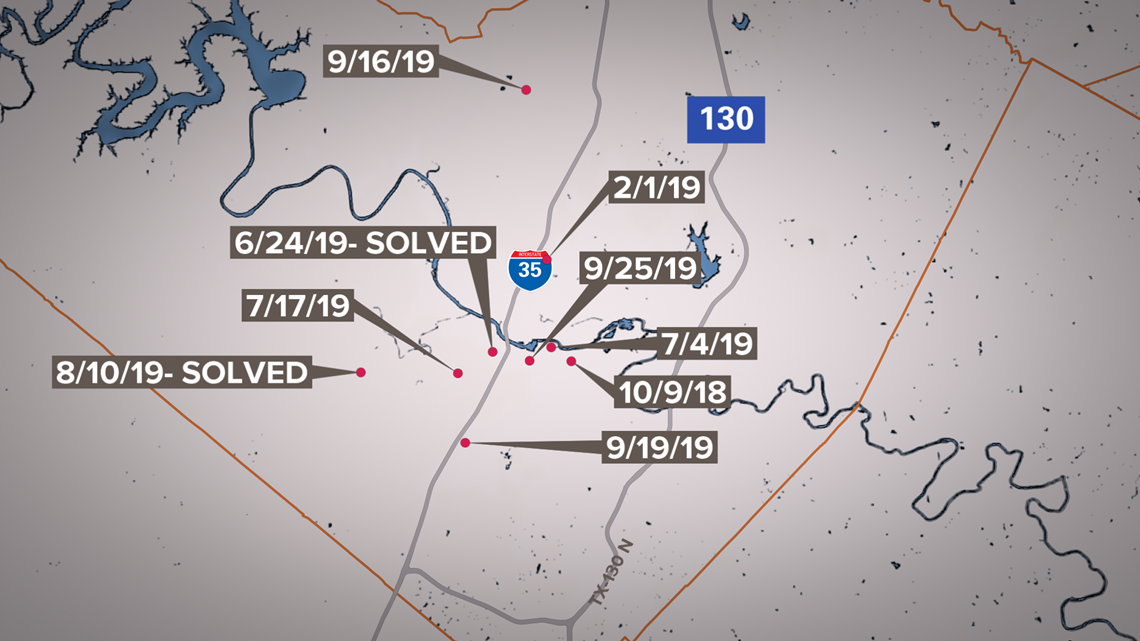 Irma Leon, president of the Austin Runners Club, told KVUE these attacks are cowardly and should not prevent people from doing what they enjoy.
"Everyone should be able to run on this trail anytime they want. It's unfortunate that there are cowards that would take advantage of people," Leon said.
He recommends running in groups.
"The unfortunate pattern is that every single time it's been a girl running by herself," he said.
The APD wants to remind joggers to do the following if they are attacked:
Fight, yell, scream, draw attention to the situation
Exercise with a partner/group of people in well-lit areas if possible
Avoid wearing earphones in both ears so you can hear what is happening
Remain situationally aware about where you are and who is around
Carry a cell phone
Let others know what route you're taking and when to expect you back