CEDAR CREEK, Texas — The three dino statues stolen from the Dinosaur Park in Cedar Creek were recovered at a fraternity house at the University of Texas at Austin. The "dino babies" returned home on Tuesday night.
Last week, the Dinosaur Park in Cedar Creek, which is near Bastrop, announced that three of its beloved park attractions had been stolen.
In an email to KVUE, park owner Linda Nunez said one statue, Dilong, was destroyed. Dimetrodon will need major reconstruction, and Minmi is mostly intact.
"We're happy to have them home and are grateful for everyone's support," Nunez said.
PHOTOS: Three dinosaur statues recovered from UT fraternity house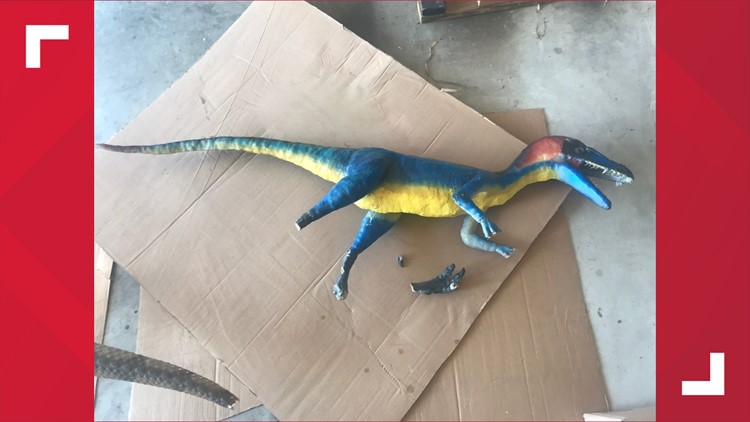 A spokesperson for UT said the Office of the Dean of Students was notified about the incident and will be gathering information. The Bastrop County Sheriff's Office is also investigating.
The Dinosaur Park was offering a $1,000 reward for information that leads to prosecution of the alleged thief or thieves.
Nunez said media coverage of the incident generated a tip that led the park to the statues' location.
The outdoor park, located at 893 Union Chapel Road, is open Thursday through Sunday from 10 a.m. to 4 p.m.