So far this year, there have been four homicides that police have investigated in San Marcos and two apparent murder-suicides.
According to the San Marcos Crime Rate Report, the crime statistics report an overall upward trend in crime based on data from 18 years. It states that the crime rate for San Marcos in 2019 is expected to be higher than it was in 2016.
College Factual, a data-driven website that compares university statistics, reported that, in 2017, Texas State University reported 385 safety-related incidents involving students on or near campus or other properties affiliated with the university. Out of the 2,795 colleges and universities that reported crime and safety data, 2,550 reported fewer incidents than this.
The San Marcos Police Department told KVUE that there is an upward trend in their violent crime. The reported number of violent crime was 271 in 2018, while in 2017 it was 222. It should be noted that the population increased from 62,918 to 64,589 between those years.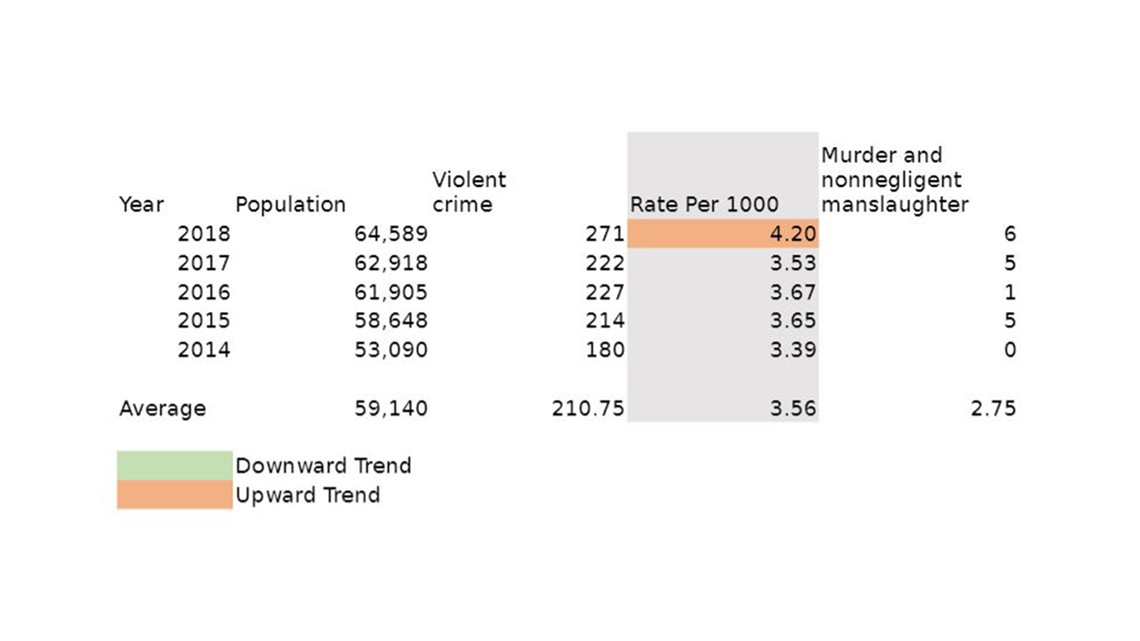 The FBI's Crime Data Explorer collected crime rates in Texas in 2017 which showed that there were 16,239 violent crime incidents reported, and 123,224 property crime incidents reported.
If you've been to San Marcos, you know that the area is filled with students who live on and off Texas State University's campus. They've taken notice of this too.
"At first, my freshman year, there wasn't really anything, and now I feel like it's continuous one thing after the other," said Hannah Ferrara, who lives at The Cottages apartment complex in San Marcos. "Everyone's kind of, like, on their toes."
But some students also said the growth of the city could be a part of the cause in the rise in crime.
"I feel like it's because there's a lot of students and there's a lot of new places opening up," said Chris Haerens, a student at Texas State.
All of this, students say, have prompted people to keep their guard up more.
"Up until this point, I never really like locked my door to my apartment – I was just like, you know, nothing's going happen," said student Cameron Grose. "Preemptive things that I never had to do before that I'm more conscious of now."