AUSTIN, Texas — Austin police have identified one of the three individuals who allegedly tried to run over a group of officers on Mar. 2 at roughly 1:52 p.m.
Police identified one of the suspects as Cristian Alexis Avilez-Garcia, 25, and charged him with theft by deception and retaliation. He is currently in the Travis County Jail with a bond of $75,000 for each offense, according to online records.
The incident happened in the 600 block of Neches Street.
On Mar. 2, officers noticed the suspects' car — a dark, metallic blue, four-door 2014 to 2019 Cadillac with tinted windows — in a barricaded section of the road. These sections of the road are barricaded from entering Neches Street due to the high volume of pedestrian traffic on Friday nights. Officers shined their flashlights to get the driver's attention as an attempt to get them to exit the barricaded area.
Austin Police Chief Brian Manley explained what happened next.
"The driver instead pulls in the direction of the officers at a high rate of speed and heads northbound on again further into the barricaded area," Manley said. "As they're jumping out of the way, one officer fires at the vehicle. The vehicle is then seen proceeding up and then heads eastbound on Seventh Street."
The car took off and officers followed, but they eventually had to stop.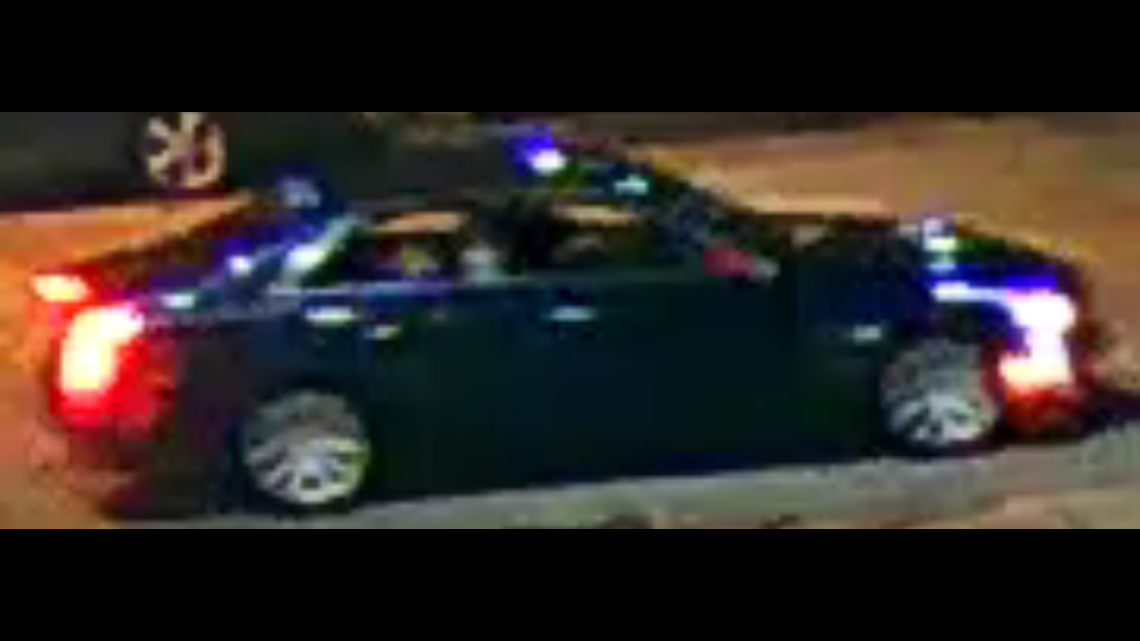 "The pursuit went through portions of southeast Austin out 183, out on Highway 130," Manley said. "But ultimately, the pursuing officer determined that it would be too dangerous to continue the pursuit at that time, so they ceased the pursuit."
Police said body cameras and downtown HALO cameras captured the incident. Through those videos, police were able to determine that the driver appeared to be a white or Hispanic man with short dark hair, last seen wearing a white shirt. And one of the passengers appeared to be a white or Hispanic man with dark hair, last seen wearing a dark shirt with white lettering with a dark, long-sleeve shirt or jacket worn over it and light-colored pants.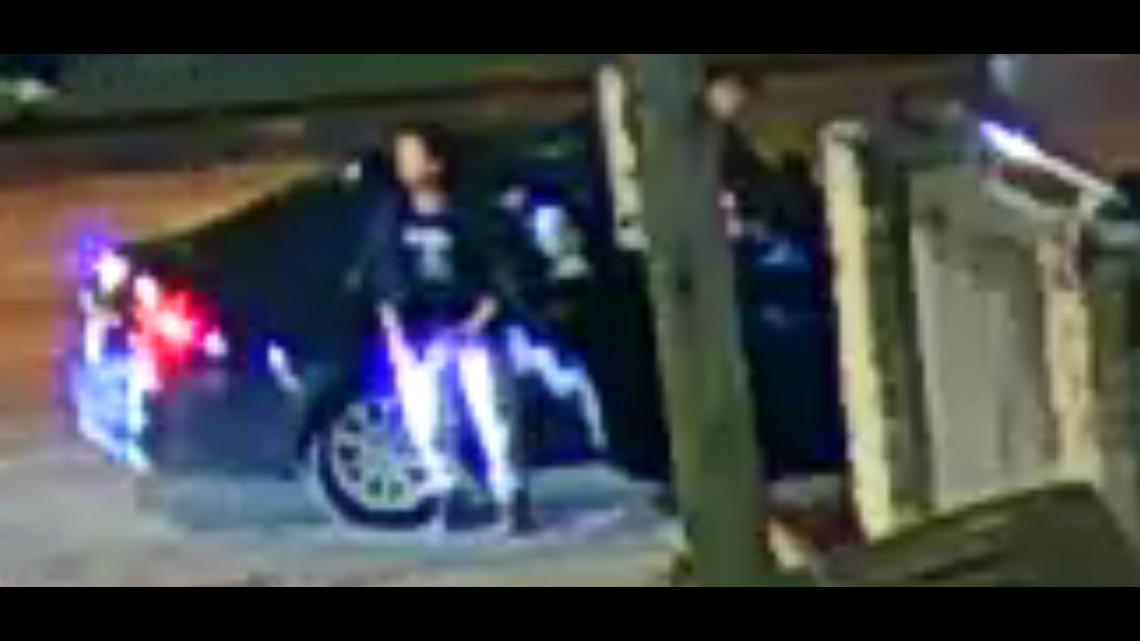 Police said the car did not appear to have a front license plate.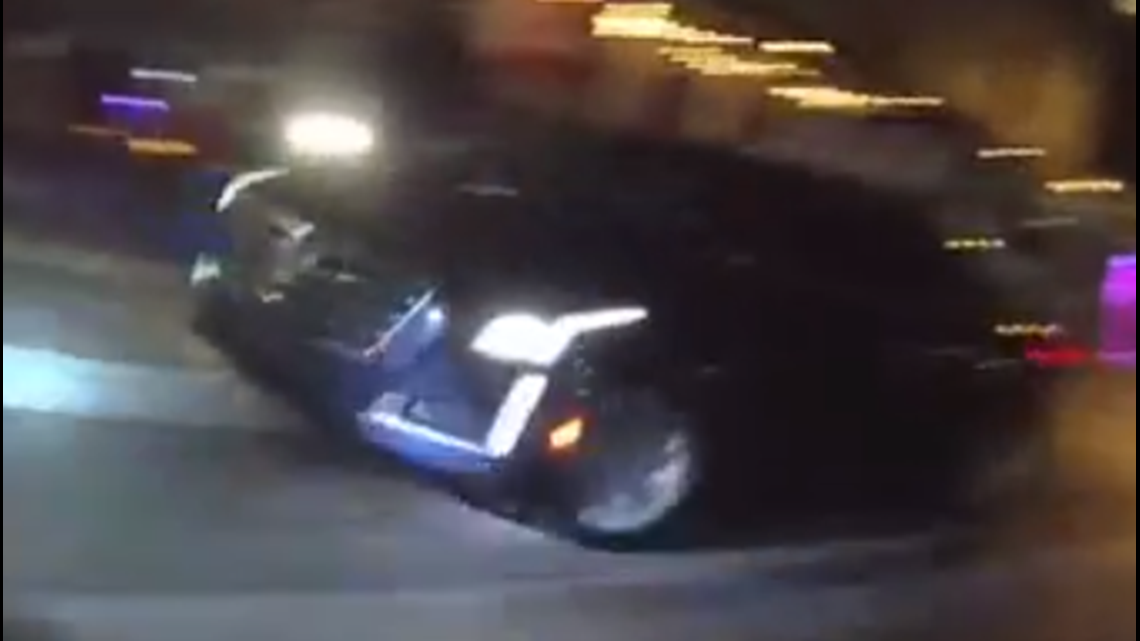 According to the affidavit, police were contacted by the previous owner of the Cadillac, who believed it was his car that APD was searching for. When the owner sold his car to Avilez-Garcia, the car still had its front and rear license plate. The previous owner also reportedly told police that he deposited the check Avilez-Garcia gave him, but the bank allegedly put a hold on it due to insufficient funds. Police later found out Avilez-Garcia had been forging his brother's checks.
The vehicle was equipped with an On-Star In-Vehicle Safety and Security system, which according to police, meant the vehicle could be located using a GPS. The vehicle was tracked to Greenwood Avenue, where police observed a defect on the left rear passenger door consistent with damage that would be caused by a fired projectile.
On Mar. 7, APD received a call from another victim who allegedly sold her car to Avilez-Garcia and was given a fraudulent check. The victim contacted APD again on Mar. 8 to report that Avilez-Garcia sent her threatening messages that he was going to come to her house and kill her and her children, police said.
Faisal Raza is the manager of Lone Star Souvenir and Food Mart, which sits near the corner of Sixth Street and Neches Street. It has been there for the past 10 years.
Raza said while he has seen plenty of criminal activity there, none of it has been as serious as this officer-involved shooting that happened on Mar. 2.
"I'm surprised. Stuff like that doesn't really happen. It used to before, but the crime has gone down to where you don't hear about shootings as much as before" Raza said. "I'm kind of shocked," said Raza.
Raza is worried about public safety, especially with South by Southwest taking place.
"Not just trying to run over the cops, but the public they can try to run over," Raza said.
The aggregate amount of the theft from the fraudulent and stolen checks for both car sales Avilez-Garcia conducted is $34,400, making it a third-degree felony.