AUSTIN, Texas — The Austin Police Department is searching for three men in connection with a shooting in North Austin in March.
Police said on March 8, at approximately 1:14 a.m., officers responded to a shooting in the 3400 block of the North Interstate 35 service road. Officers and Austin Travis-County EMS medics arrived at the scene and located a man with a gunshot wound to his leg. He was later taken to a hospital with non-life-threatening injuries.
Detectives with APD's Aggravated Assault Unit believe the victim and another man were walking when one of the three suspects shot at them. Investigators do not believe the suspects knew the victims.
The suspects were traveling in a silver Chevrolet Silverado 2500 that was last seen heading north on the I-35 frontage road, according to police.
The first suspect is described as approximately 30 years old and heavy set, with a gap in his front teeth. He was last seen wearing a blue shirt and a Nike hat.
The second suspect is described as approximately 25 to 30 years old, skinny and short. He was last seen wearing a blue shirt and a money-print hat with a marijuana leaf on it.
The third suspect is described as approximately 20 years old with a medium build, last seen wearing a black shirt.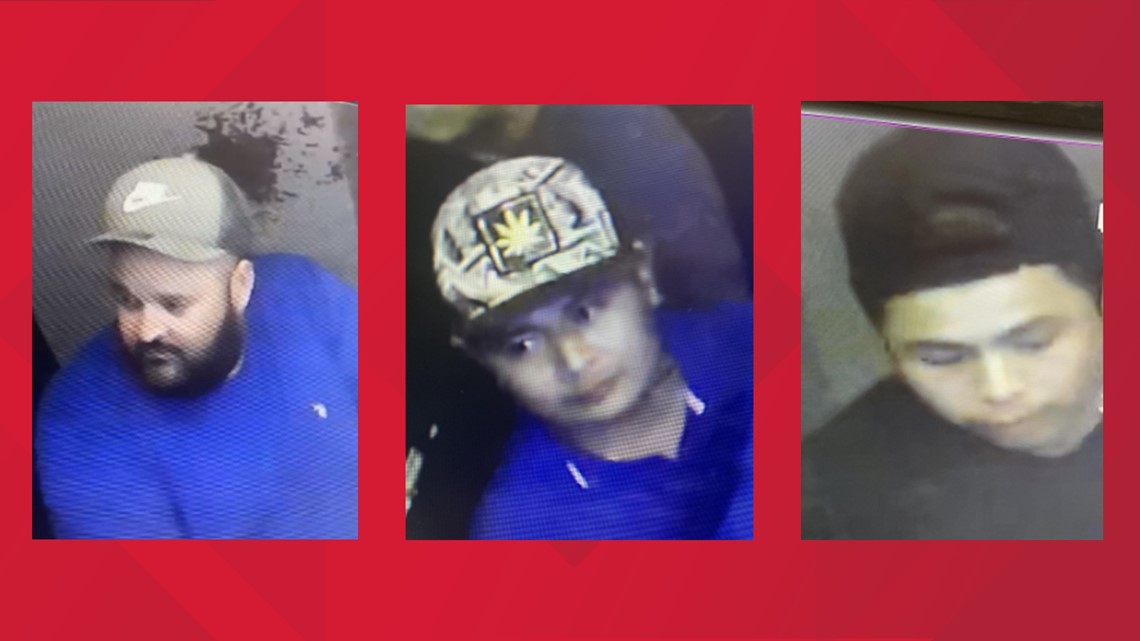 Anyone with any information regarding this incident should call the Aggravated Assault Unit at 512-974-4940 or submit a tip through Capital Area Crime Stoppers either online or by calling 512-472-8477.
A reward of up to $1,000 may be available for information that leads to an arrest.