AUSTIN, Texas — Editor's note: On July 6, 2020, the defendant in this article, Benjamin Kopel, plead guilty to a lesser charge of "obscene display" in a Travis County Justice of the Peace court, according to court documents. The article has been updated to reflect the charge.
A Austin ISD teacher has been charged after he allegedly exchanged sexually explicit messages with a student.
According to court documents, the Austin Police Department was notified on Nov. 11, 2019, that an actively employed AISD teacher had been accused of inappropriate online communication with a 17-year-old female student who had shadowed another student at his school. The victim had attended the Skybridge Academy for a three-day trial period to help her decide if she wanted to attend the school full time.
A CPS report states that her mother later discovered inappropriate Instagram messages between the girl and a person reported to be Benjamin Kopel, a previously employed teacher at Skybridge Academy. Upon speaking with the victim, police said she remembered attending the school for three days when she was 16 and that she had met Kopel when he was leading the writing and literature program. She stated that she decided that she did not wish to attend school there.
Once she turned 17, the girl said she began receiving Instagram messages from an unknown username of "sparkysdreamboat," some of which were sexually explicit. The girl said the user told her she had gone to his school and that they met at Skybridge. She also said she told the man her age and that he told her he was 36.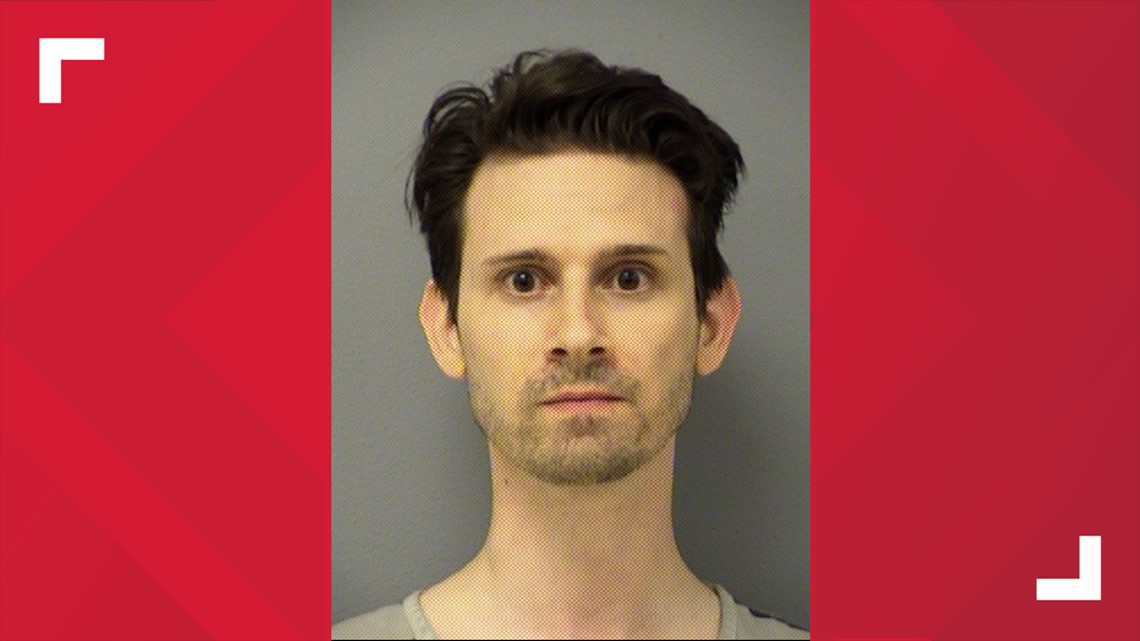 According to the girl, Kopel began to retract when she asked him how she would have met a 36-year-old at a school if he was not a student. Reportedly, he later told her that he did not want to "incriminate myself any more than I have" and that he has "never been that attracted to a teenager before."
She said he told her he was a poet and, as time passed, she began to develop feelings for him. Eventually, police said she sent him naked pictures of herself.
Court documents state the girl's mother emailed Kopel at his current AISD email address, along with the Texas Penal Code definition of harassment, requesting Kopel to never contact her daughter again. Police said he responded, saying, "Of course I will leave your daughter alone. I am seeking treatment for my problem and will never make this mistake again."
Police later sent and received a subpoena from Instagram to review the account "sparkysdreamboat," which was associated with Kopel's phone number. They discovered he first reached out to the girl in March 2019.
In addition to finding proof backing up the victim's statements, police discovered the suspect also sent her links to pornographic videos. Kopel was charged with sale, distribution or display of harmful material to a minor, a Class A misdemeanor. On July 6, 2020, Kopel plead guilty to a lesser charge of "obscene display" in a Travis County Justice of the Peace court, according to court documents.
According to a letter sent out to Zilker Elementary School parents and guardians, school leaders were notified about Kopel's arrest on Jan. 8, 2020. The fourth-grade teacher has been on leave since Nov. 13 and he will not be returning to campus.
The letter can be read below:
"Dear Zilker Elementary School Families,
We were notified this morning that a fourth-grade teacher has been arrested by Austin police on a charge of Sale, Distribution, or Display of Harmful Material to Minor, a Class A misdemeanor.
Austin ISD police have been working with the Austin Police Department on this investigation. The teacher has been on leave since Nov. 13, and will not be returning to campus. The incident related to the arrest did not involve any AISD students and did not take place on campus.
To help answer your questions and concerns, Zilker families are invited to a meeting from 6–7 p.m. tomorrow, Jan. 9, in the Zilker cafeteria.
Please don't hesitate to contact me at 512-414-2327, and as always, thank you for your support of Zilker Elementary School.
Principal Alicia Hill
Zilker Elementary School"
According to Kopel's personnel file from AISD, he has been getting paid since being placed on leave. The district is recommending the Board of Trustees to terminate Kopel during the next regularly scheduled board meeting on Jan. 27.
Kopel has been teaching ESL at Zilker Elementary, before which he taught at St. Martin's Episcopal School in Louisiana.
According to Skybridge, Kopel was employed from August 2015 to May 2018. School leaders said no complaints were filed against him while he was employed there, and he left the school because he was relocating to North Austin and was seeking a job closer to home.
Skybridge Founder Ariel Dochstader Miller released a letter to parents on Thursday:
On May 9, 10 & 11 of 2018, we had a high school-aged woman shadow who did not choose to attend Skybridge. I learned last November that, in March of 2019, our former English teacher, Ben Kopel, allegedly began communicating with this young woman through Instagram in a manner that turned sexually explicit and inappropriate.
I have been in communication with Austin and Hays County police departments since November and have fully cooperated with their investigation. They asked me not to speak about the matter until this investigation was complete, which is why I am, at this time, letting you know that Ben was charged yesterday with a Class A Misdemeanor for the sale, distribution or display of harmful material to a minor.
Like all Skybridge employees, Ben submitted to a criminal background check and had no prior history of offenses and none were made during his employment at Skybridge.
Ben submitted his resignation from Skybridge in May of 2018, saying that he was moving to North Austin and wanted to work at a more centrally located school.
I have had several lengthy conversations with the victim's parents since November and discussed how to best support their daughter while expressing my deep sorrow that this occurred.
If anyone has any questions or concerns, please do not hesitate to reach out. It is very important to me that everyone feels safe in our community.
It is with deep sadness that I report this dreadful news. Ben was a beloved member of our community."