Dozens of bullet holes have been left in homes after teens were targeting each other, according to police.
According to some neighbors, this has been happening for about a year and a half, but it has been continually increasing. Most recently, another drive-by shooting happened on the street just before 5 a.m. last Saturday.
"These [security] cameras were put up just to catch the criminals that are going down Tuffit Lane, doing whatever they do, shooting up the place," said Joe Ayres, a Tuffit Lane resident.
Since then, he said the problem hasn't gone away.
"It's a repetitive deal, but we had one [on] 4/20, 4/24, 4/25 and 5/1. And now we've had one on 6/3," Ayres said.
According to police, these cases stem from one house on Tuffit Lane. A juvenile suspect who lives there was allegedly involved in a shooting on Howard Lane.
Police said on social media, the suspect lied about where they lived. Online, they posted that they lived in a house across the street, instead of the one they actually live in.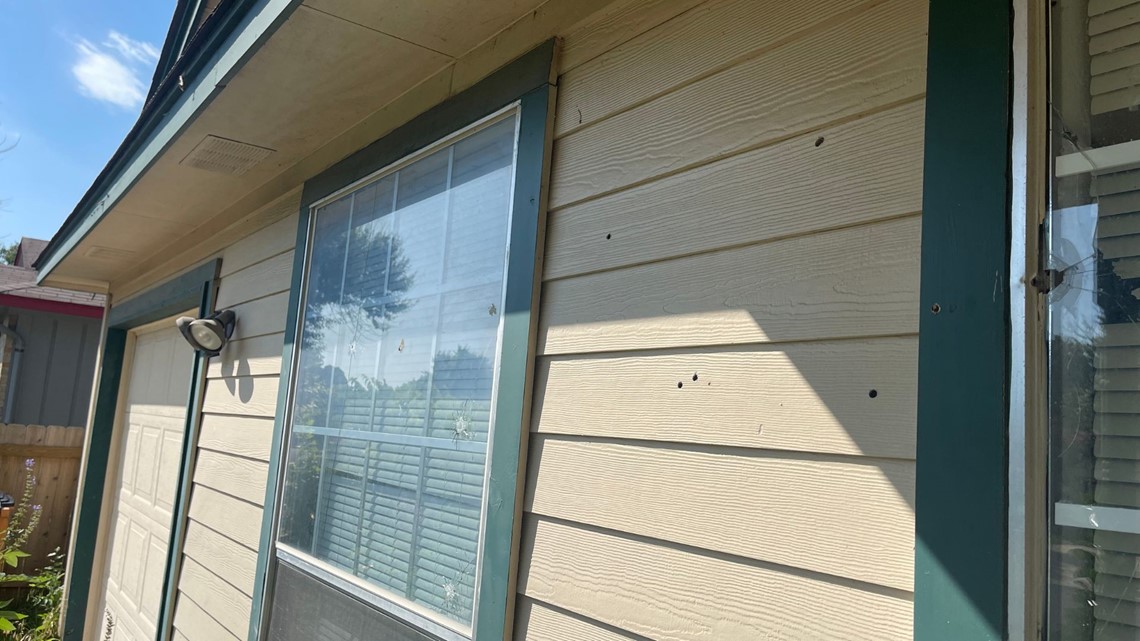 So the people they were fighting with targeted an innocent neighbor's house and got them caught in the crossfire.
"What if he's right here standing in front of my house or my neighbor's house? What's to mean that that won't happen to us?" Ayres asked.
But after months of shootings, SWAT teams executed a search warrant on June 7 and arrested several suspects for aggravated assault, aggravated robbery and deadly conduct.
Police said the suspects have ties to a gang called "Yunginns Gonna Murder," or "YGM."
"I had one detective tell me he's in a gang unit. It's like, 'Why am I,' he said, 'I'm chasing kids. I'm chasing kids. If you told me this years ago, you know, I'd be chasing kids, I'd tell you no,'" Ayres said.
But Austin police said the juvenile suspects won't stay in jail forever. Neighbors are scared of what could happen next if this continues.
"How do you stop them?" Ayres asked. "You know, you can arrest them all day, but what do you do?"