SAN MARCOS, Texas — The Texas State University Police Department said they have arrested three suspects in connection to an armed robbery that occurred at the Bobcat Village Apartments on February 20.
Demetrius Jones, Lynden Jones and Mohan Hegde are not Texas State students. According to Round Rock ISD, they are students at Westwood High School.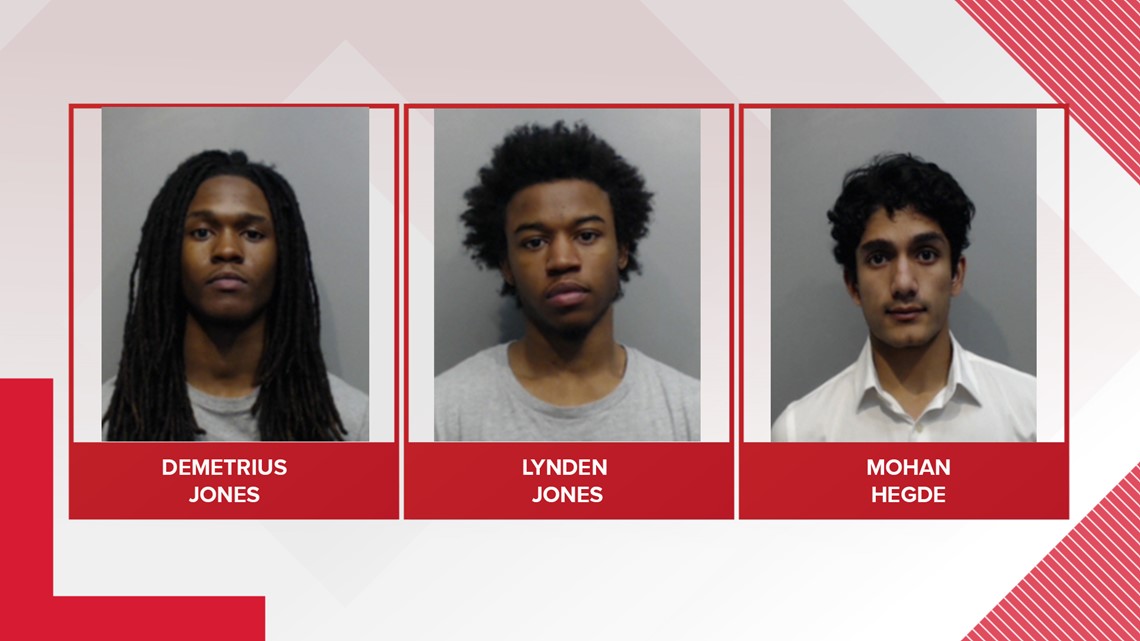 The three have been charged with aggravated robbery, a first-degree felony.
Police are still looking for a fourth suspect.