HAYS COUNTY, Texas — A former deacon of the Hays Hills Baptist Church began his 10-year prison sentence Monday after pleading guilty to touching two children, according to a report from our news partners at the Austin American-Statesman.
The report states that Charles Sweet, 85, appeared in state District Judge Brad Urrutia's courtroom and pleaded guilty to two counts of indecency with a child by sexual contact.
Sweet was charged and arrested in May under allegations that he sexually abused at least six girls. He was booked in the Hays County Jail after previously being held in Austin Police Department custody.
Hays County records indicate Sweet was booked on May 22 under the charge of indecency with a child by sexual contact. He was then released on a personal recognizance bond.
According to the Austin Police Department, Sweet was also charged with two counts of indecency with a child by contact.
He was released on May 16, according to his attorney David Glickler. He was then placed on house arrest with an electronic monitor and was under "no contact" restrictions, as well as distance restrictions from schools and churches, according to Glickler.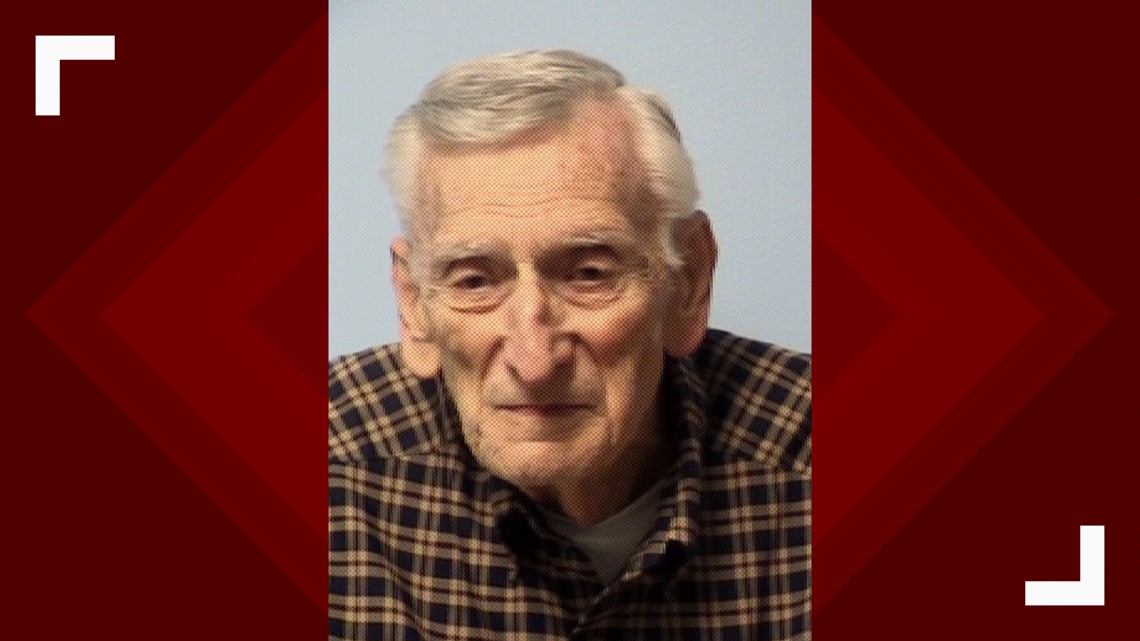 In a statement, Hays Hills Baptist Church said it learned that Sweet sexually abused a member of his family almost seven years ago. When it became aware of the abuse, the church reported it to the police and an investigation was launched. The church said it then began to cooperate with the investigation and followed police council on how to notify its congregation.
"It has always been our desire to be transparent with the congregation while also protecting the privacy of the victim," said a spokesperson for the church. "So, at our members' meeting on Sept. 9, 2012, we notified the congregation that due to grievous sin we were not only removing Charles Sweet from membership, but that he would no longer be allowed to attend Hays Hills."
At this point, investigators continued their investigation but no charge or arrest was made.
Court documents state the 2012 investigation was suspended due to a parent's concern for their daughter's mental and emotional wellbeing. Police contacted that victim earlier this year upon learning that more women were coming forward with allegations, and she agreed to reopen the case.
The church said it believed Sweet would be charged with sexually abusing six girls who are now young women. The spokesperson said Hays Hills Baptist Church is not aware of any abuse that occurred on the church's campus.
"As members of the body of Christ, we want to demonstrate Christ's care and compassion to these women," said the church. "We want to take this opportunity to ask for prayer for the victims and their families. We are heartbroken by the pain of this circumstance and desire justice and healing for all."
The remainder of the church's statement can be read below:
"Hays Hills Baptist Church will not tolerate abuse of any kind and ensuring the health and safety of our children and students is of paramount importance. At Hays Hills, all allegations of sexual abuse are reported to appropriate law enforcement and child protection authorities. In addition, we are committed to providing counseling and spiritual care to any impacted by past abuse. We recognize the critical importance of treating sexual abuse seriously and its victims with compassion. We intend to speak with transparency and to honor Christ in the way we care for any who have experienced past abuse.
We believe that this circumstance can be redeemed for good; we see this as an opportunity to emphasize the call of the church to be a safe harbor for children and youth. To this end, we are offering to provide professional counseling to the girls, now women, who were abused by this man who was once in our midst. As well, we are partnering with MinistrySafe, national experts in child sexual abuse issues, to provide training to staff members and volunteers serving minors at Hays Hills.
Above all else, we are concerned for the victims. If additional information is desired, please contact Pastor Aaron Kahler at the church office or by email: aaron@hayshills.com."
In a press conference on May 15, Austin police said the investigation was initiated by the Hays County Sheriff's Department in January when it received reports from a now-grown woman that she was sexually abused by the suspect. The suspect was the same from a separate 2012 investigation by the APD, which then reopened the case. Police believe both of these women were sexually abused by Sweet as children.
Upon interviewing Sweet, police said more adult female survivors were identified who were reportedly abused at his Austin home and in the Buda-Kyle area of Hays County. Police have contacted those survivors, all female.
Though they could not confirm the total number of victims, police said the alleged crimes took place in the 1990s and early 2000s. In those years, police said Sweet was affiliated with a Hays County church and conducted ministry work outside of the church. That ministry work involved young children including Bible studies and tutoring.
Police said the victims, whose ages ranged from about six years old to 12, are within the statute of limitations.
A next-door neighbor at Sweet's southwest Austin home was completely shocked to hear of the allegations.
"We helped them rake leaves a couple of times. Didn't ever get together with them socially. So it was pretty much just neighborly waving from the yard," Mary Guzman told KVUE. "I had no knowledge or no indication or no idea that anything like that was going on."
In addition to being a deacon at the church at one point, the church's current pastor said Sweet is the father of the church's former senior pastor.
Police ask anyone who may have been victimized by the suspect to contact them at (512) 974-6880, or the Hays County Sheriff's Office at (512) 393-7896.
After Sweet began the sentencing, his son, Pastor David Sweet, released a statement better explaining his family's involvement in the case:
"Seven years ago, we learned that in the past (now some 15 years ago) my father, Charles Sweet, had sexually abused our youngest daughter, as a child. When we became aware of the abuse, I reported the abuse to the police and they began an investigation.
Charles Sweet was removed as a member of Hays Hills Baptist Church, not because we were not willing to forgive him, but because having him at church presented a potential concern for the welfare of children.
At the same time the church staff, with the advice of a team of deacons and their spouses, notified the church that he was being removed, while also following the advice of the Austin Police Department in how to protect the identity of our daughter who was 15 years old at that time.
Our family sold his vehicle and did not allow him to attend any other church, for the same concerns above, or to leave the house without his wife – my mother –driving him. He has been largely confined to home for the past seven years.
Investigators continued their investigation, but no charge or arrest was made. Charles Sweet admitted his criminal actions to the Austin Police Department at that time, our daughter was interviewed and we – her parents – also gave statements supporting her account.
The police have an extremely hard job and we greatly respect detectives who worked this year on the case. But in 2012 the final thing we were asked by the detectives at that time – after my father confessed and interviews were done – is to take our daughter for a physical exam. This was seven years after the abuse ended. We said no to that since our daughter was traumatized just in speaking about it. We thought his confession and the victim's statement were adequate and my father planned to plead guilty. Apparently our decision on the physical exam was a reason for the police to not pursue charges. We placed my father in virtual house arrest, so we were at peace with the results. That is until we learned that there were other victims.
In May 2019 we learned that investigators in Travis County reopened the investigation as another victim had come forward. Our daughter was contacted and wanted to pursue charges again and was interviewed, as were we.
Our daughter is now 22, has gone through counseling, and is now OK with having her identity known within reason. We are glad that she came forward in 2012 when she did so that we could take action.
Before our daughter came forward, we had no idea of this secret sickness or actions of Charles Sweet. Nothing has surfaced about my father's problem from the decades previous to when these incidents occurred. We would never have left our children with both of my parents if we had any suspicion at all.
Seven years ago we experienced what too many parents experience: a heart-stopping shock and sorrow. To think that our child went to bed each night for years holding in these terrible memories because she did not want the family to experience any trauma, is very painful. No child should be stabbed in the back by a loved one in this way and have to deal with the terrible after-effects. We hope this is another opportunity for parents to speak to their children about sexual abuse.
Our daughter gave her victim's impact statement this morning and it was very strong and brave. The extent of what she suffered from the abuse was overwhelming. We are very proud of her and the other victim for what they did today and pray it will bring some healing by God's grace.
The Bible speaks of sin and evil as realities in our world. But there is another greater reality: God so loved the world that He gave His One and Only Son. He is the light that shines in a world with darkness."
David sweet also stated that his father wanted to expedite the case so that there could be justice for the victims in view of his failing health.