LEANDER, Texas — A boil water notice for more than 20,000 Leander residents was canceled Thursday afternoon. The notice lasted for five days.
The notice affected all customers within the boundaries east of the Travisso neighborhood and west of Toll U.S. 183A, including the Bryson neighborhood.
The City said an early Saturday morning power failure at Sandy Creek Water Treatment Plant, combined with sustained peak water demands over the past week, triggered sharp reductions in water volumes and pressures.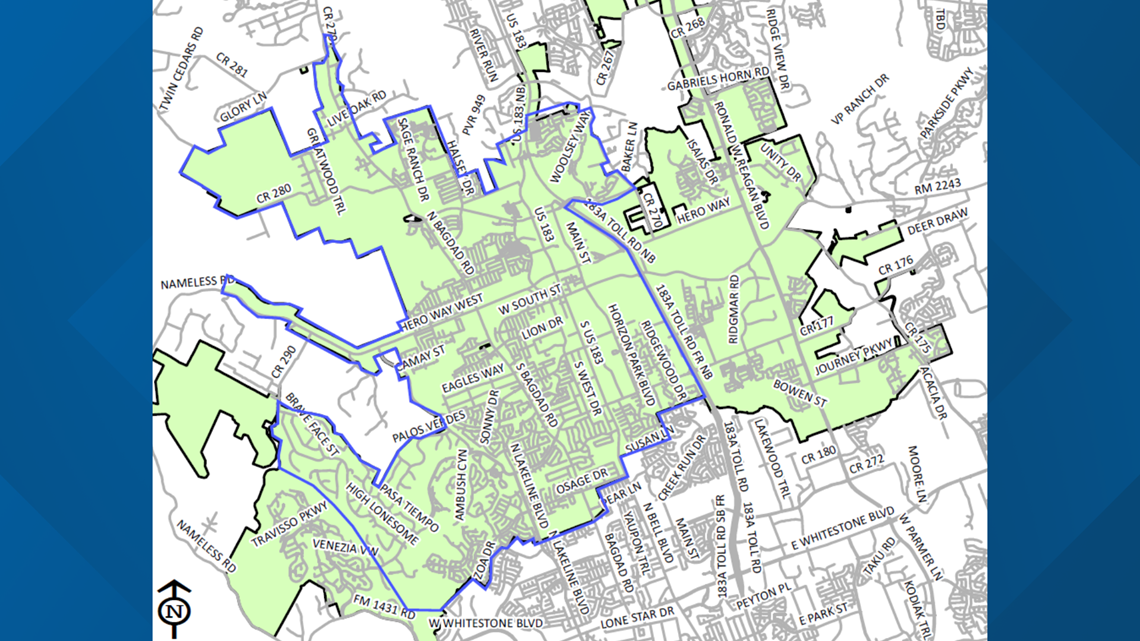 Residents were asked to boil their water as a precaution.
However, test results showed no evidence of total coliform or E. coli bacteria contamination in the city's public water system.
Flush pipes and faucets. Run cold water faucets continuously for at least five minutes.
Flush water coolers. Run coolers with direct water connections for five minutes.
Flush home automatic ice makers. Make three batches of ice cubes and discard all three batches.
Run water softeners through a regeneration cycle.
Drain and refill hot water heaters set below 113°F.
Change all point-of-entry and point-of-use water filters, including those associated with equipment that uses water.
Stage 2 water restrictions remain in effect. You can take a look at those restrictions here.