AUSTIN, Texas — In December, the Austin Beer Garden Brewing Co. (ABGB) joined over 1,400 craft breweries across the U.S. to brew Resilience IPA, with the intent to donate 100 percent of sales to the Sierra Nevada Camp Fire Relief Fund to support victims of the Camp Fire.
ABGB said Friday they were able to donate $5,800 to the relief fund.
Sierra Nevada Brewing Co. organized the effort, and its suppliers donated ingredients to the breweries who agreed to brew the beer. Wholesale and retailers also agreed to carry the beer and donate the money they earned.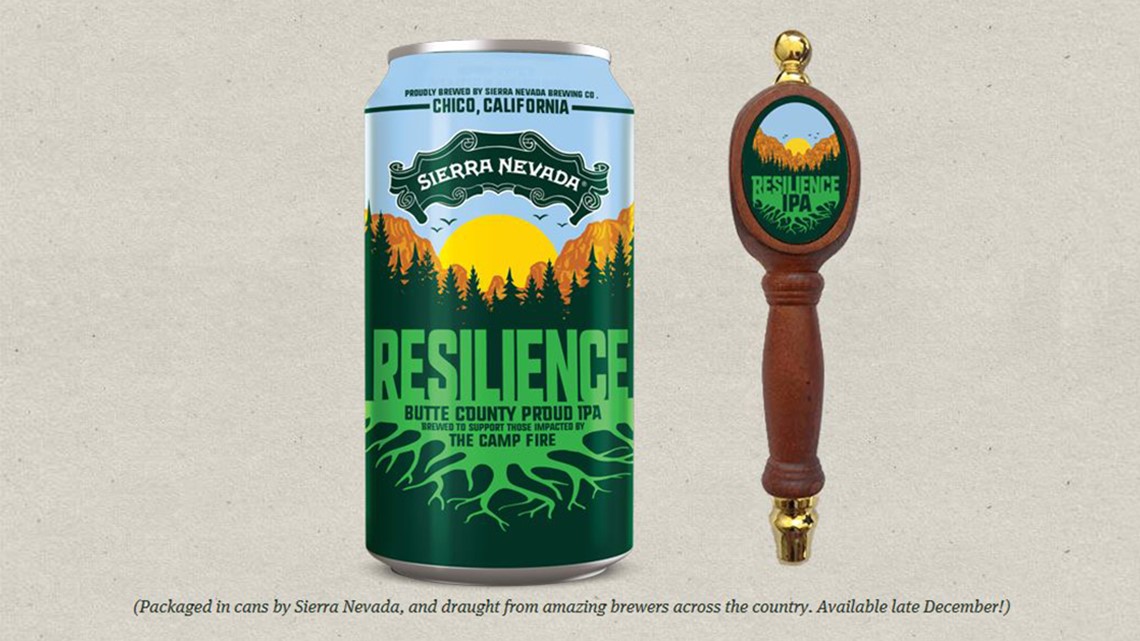 ABGB brewed Resilience IPA under the banner of the "Hell Yes Project," the brewpub's community outreach program.
"Sierra Nevada is one of the original craft breweries in the United States. They led the craft beer revolution and they continue to lead our industry in quality, sustainability and activism," Amos Lowe, owner/brewer of the ABGB, said. "This beautiful idea is an example of not only their social conscious, but also their ability to lead and to make change. It is an honor to be included in their effort."