AUSTIN, Texas — One of the most desirable locations in Austin is currently covered in a majority of parking lots.
"About 80 percent of this area is what we would call impervious cover, that's basically scar tissue," said Alan Holt, the principal planner for what the city has officially designated as the South Central Waterfront district.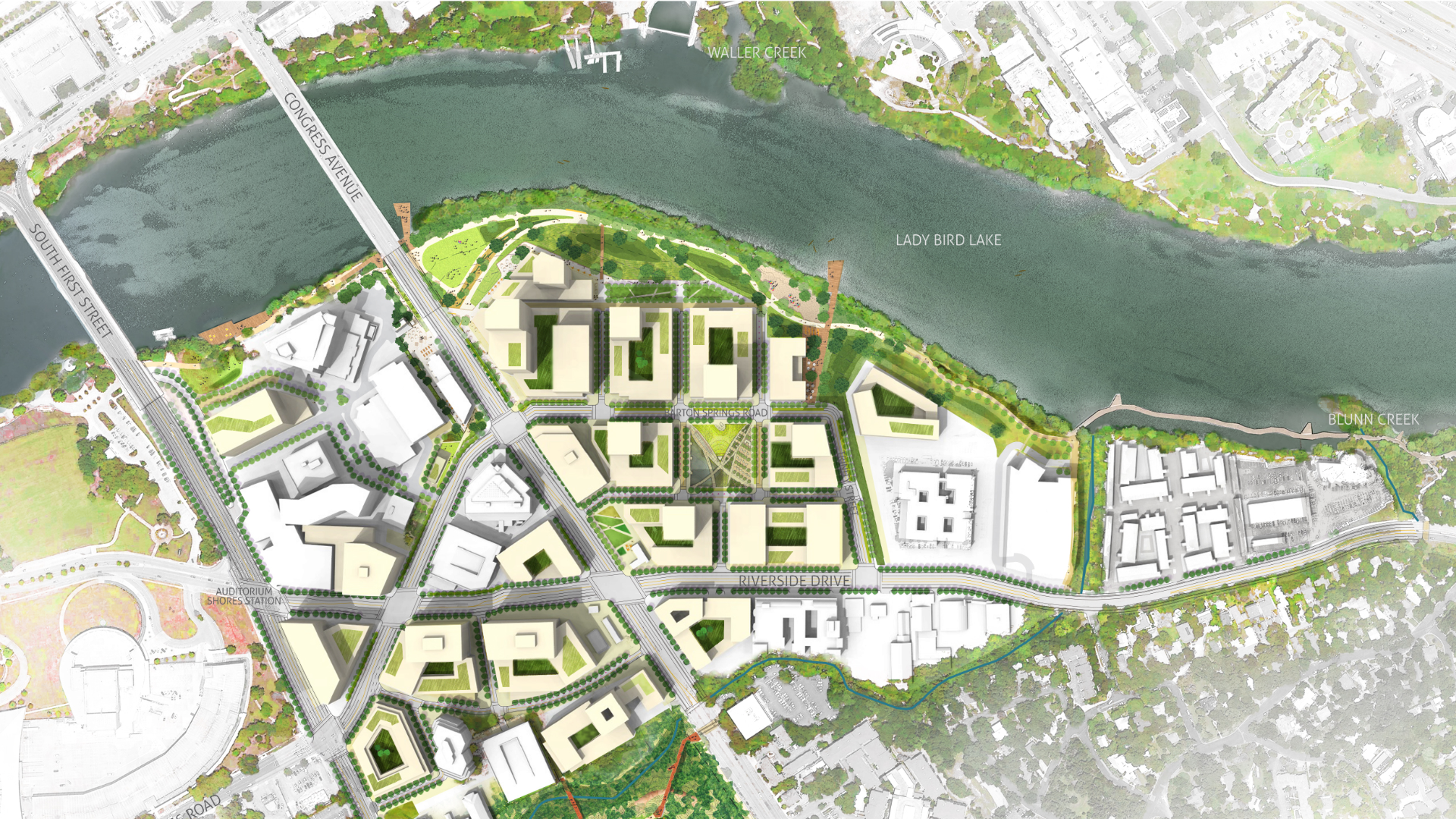 The district stretches along Riverside Drive and Lady Bird Lake, from the old Hooters on South First and Riverside to the now-closed Joe's Crab Shack, on Riverside Drive near Travis Heights Boulevard.
The district has some of the best waterfront views in Austin, but it's filled with older office buildings, apartment complexes and parking lots and does not have easily-accessible walkways.
"Even though the lake's right over there, you practically have to be a Navy SEAL to get there; there's no connectivity from here to there," said Holt, standing in the parking lot of the now-closed Hooters.
The project to revitalize and redevelop the South Central Waterfront district took a big step forward, Holt says, when demolition started on the Hooters building this week.
In its place there will be a 15-story, triangle-shaped office building called "River South."
According the Holt, the developers for River South will put $3 million toward the South Central Waterfront district project.
That money will help build new walkable streets in the district, along with new park space and eventually, affordable housing.
At least 500 new, affordable housing units will eventually be built in the district, said Holt.
Down the street from Hooters, there are also plans to revitalize the parking lot at the Austin-American Statesman.
The lot will be transformed into the "Congress Plaza" and "Bat Observation Theater" complete with an amphitheater, new walkways and an open green space.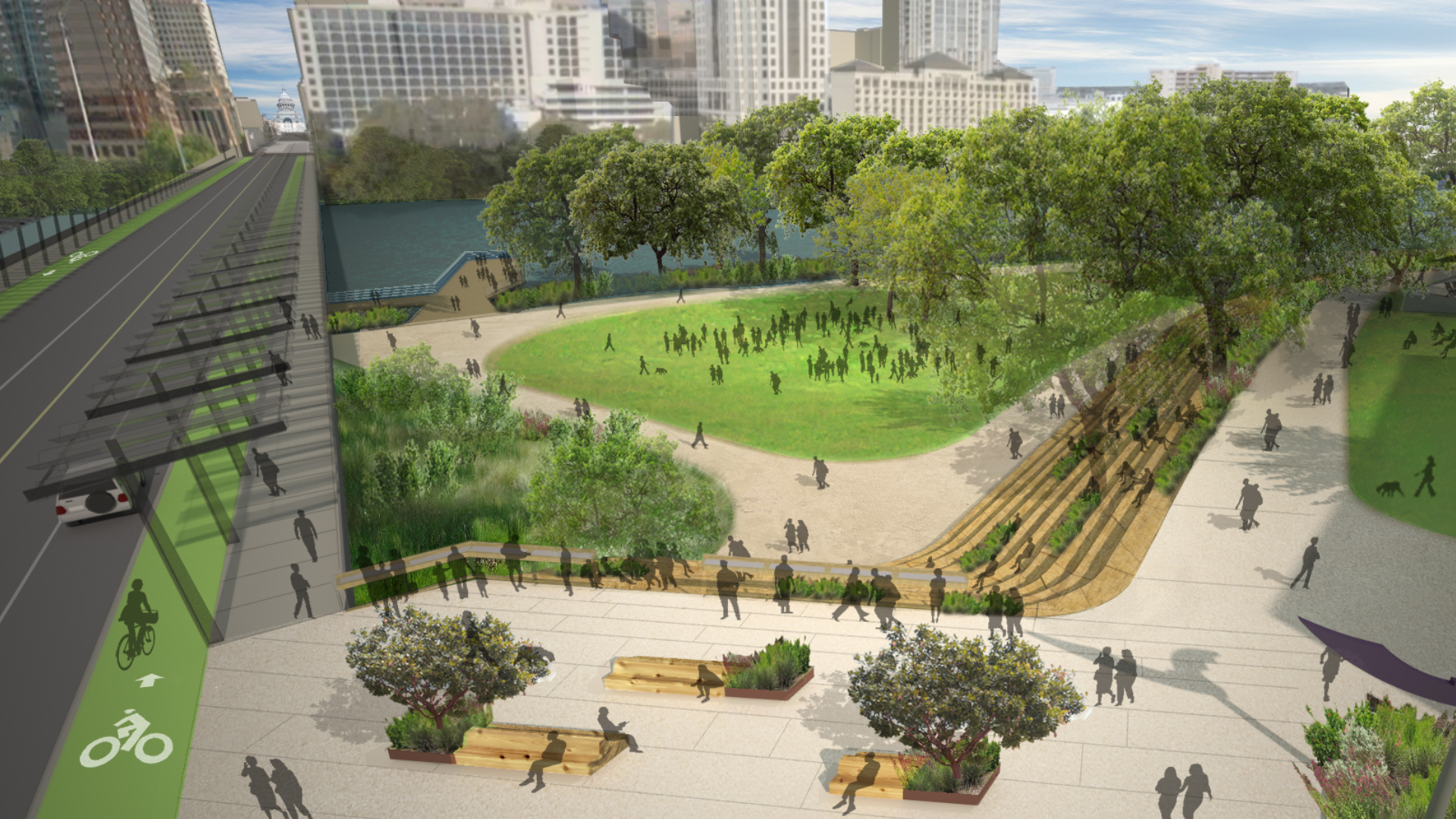 In all, the South Central Waterfront district project will include 20 acres of new parks, public streets and open spaces, said Holt.
"It will be retrofitted into this crazy quilt of private properties."
Currently, the district has 3 million square feet of development. That's expected to grow to 8 and a half million square feet of development, from office to residential, retail and restaurants when it's done.
Holt says there is no set timeline for when this will all be completed since it depends on each developer.