Austin City Council members have finalized a plan to buy up homes in upper Onion Creek.
Council members believed people are in danger after two deadly floods, which is why they pursued the buyouts. But some in the community wanted to stay. They said they wish the city would do more to protect their homes from future floods instead of just tearing them down.
The Upper Onion Flood Risk Reduction Buyout Project map shows all the homes that the city deemed at high risk of flooding. This process started in 2016 and the city of Austin has already bought out homes in phase one.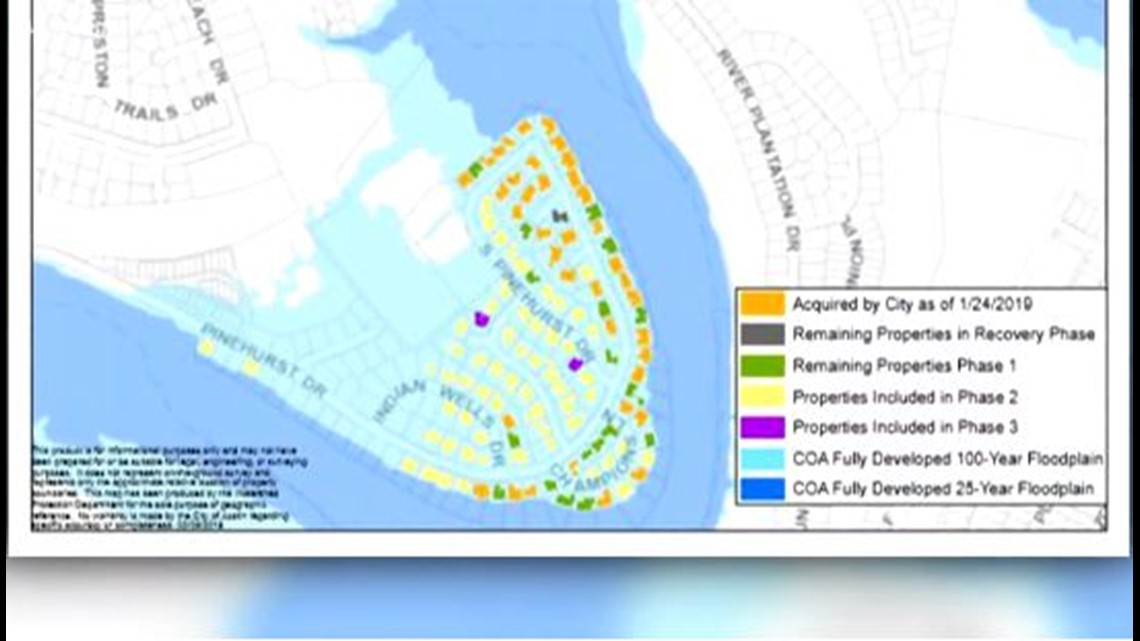 At Thursday's meeting, the council voted on how much money they wanted to spend for phases two and three. It's about 87 homes, and the plan is not to go more than $45 million. Though this is voluntary, some in the neighborhood feel they have no other choice and don't want to move. Instead, they wanted the city to focus on flood mitigation such as building a flood wall that they believe could save their homes.
"The frustration that a lot of us feel is these are our forever homes and they're just going to be ripped down and torn out like empty lots across the street from us," Kathy Wallace, who lives in Onion Creek, said. "It's an extremely sad situation none of us wanted. We wish the situation would be addressed the watershed, the flooding."
"We would like to preserve our neighborhood and we're concerned that they're destroying homes that would if they do true mitigation would otherwise be livable," Mike Rodriguez, president of Onion Creek Homeowners Association, said.
This came after a deadly Halloween flood in 2013 and another flood just two years later.
District 5 City Council Member Ann Kitchen said the city is continuing to work with watershed and the neighborhood to consider infrastructure improvement to reduce the risk for remaining properties.
The money came from bond funds passed in November and Thursday's meeting started the negotiation process for those homes.

Council member Kitchen believed the funding would likely be approved.