AUSTIN, Texas — Austin is growing at a rapid rate, and so is its population of older citizens.
Sometimes they need help with everyday errands such as shopping for groceries. That's where Groceries To Go comes in. It's a long-standing program with Meals on Wheels.
I was able to volunteer and made a sweet friend along the way.
Douglas Foxworth was ready to stock up his fridge when I stopped by.
"It's very convenient for us since we don't drive," Foxworth said.
Foxworth was born with cataracts. It developed into permanent optic nerve damage and so his vision is impaired. His wife, Ann, is blind.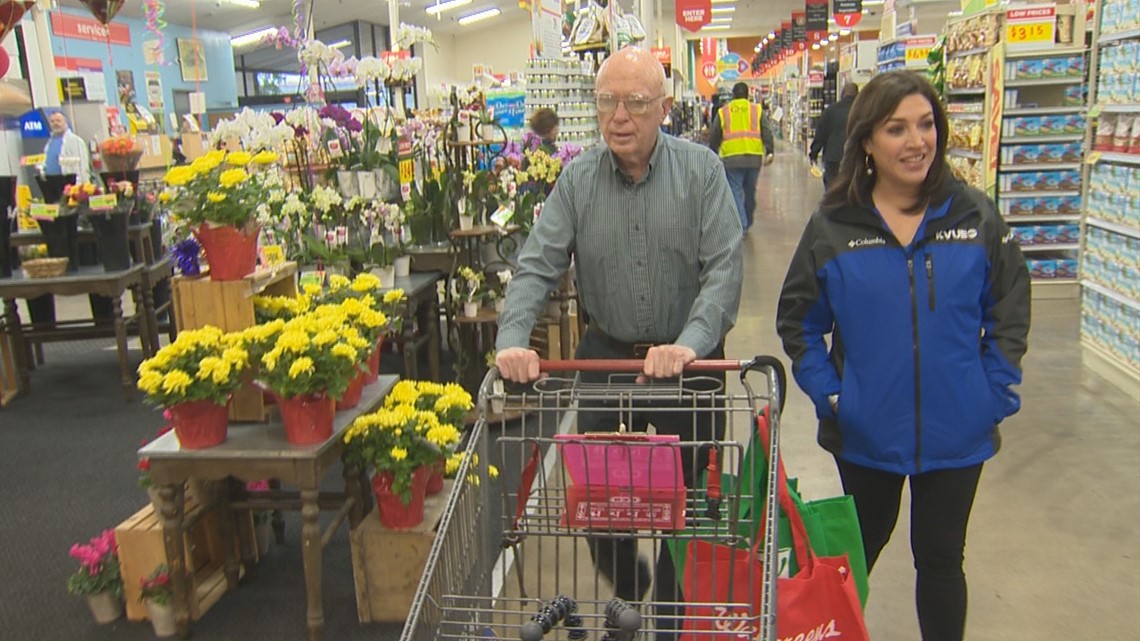 "Well, I tell you what, if you ever see me behind the wheel of the car going down the road, you better get out of the way," Foxworth joked.
Jokes aside, Foxworth is serious when it comes to food. He's an avid cook who's more than happy to pass along some of his delicious recipes.
The great thing about the Groceries To Go program is that it gives seniors like Foxworth an opportunity to get out of the house and be around others.
Seniors pay for their groceries, and if they're homebound, volunteers are given a list and shop on their own and deliver the food.
"This is one of those jobs where the pay that you get is the warm spot in your soul," said Thad Rosenfeld, who is the vice president of Meals on Wheels of Central Texas.
Most Meals on Wheels volunteers deliver during lunch hours Monday through Friday, but that time commitment doesn't work for everybody. You can arrange a time that's convenient for everyone involved.
OTHER TAKE THIS JOB STORIES BY KVUE: