ROUND ROCK, Texas — More than 1,000 homes will be built near Round Rock.
The Round Rock City Council approved a plan Thursday night that would allow KB Home Lone Star to begin taking steps to build on a 350-acre area outside the city limits.
The city of Round Rock has created a new comprehensive plan called "Round Rock 2030" to start looking ahead in an attempt to handle potential issues related to population rise. The area is near University Boulevard and Highway 130. It is mostly empty at this time.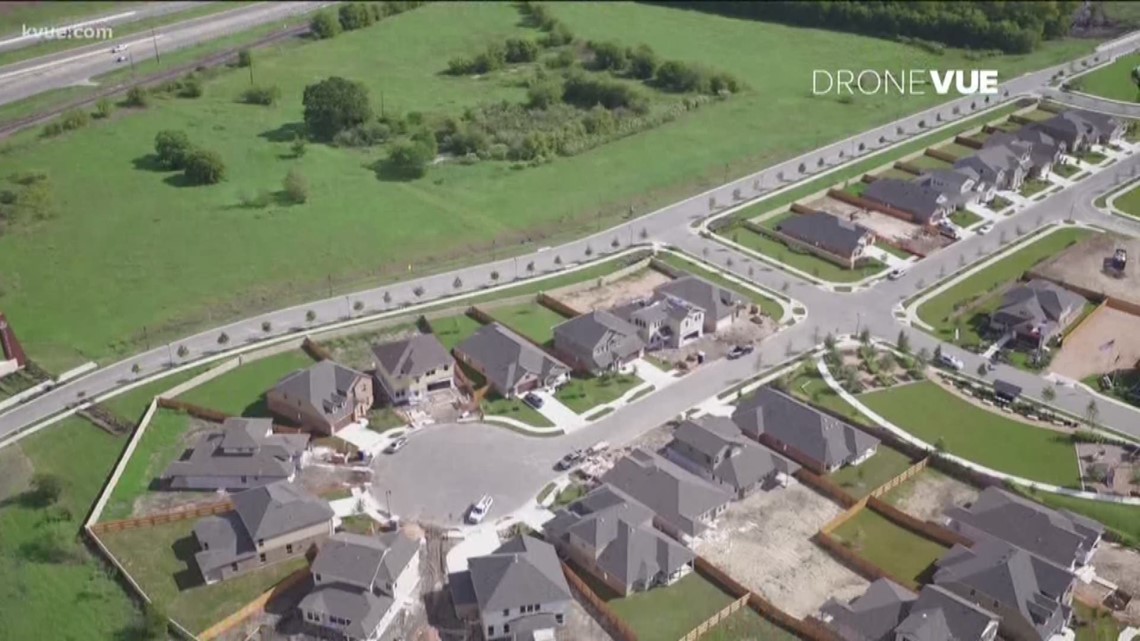 In addition to the neighborhood, early plans for the development include a small commercial strip along University Boulevard. Round Rock has been named one of the fastest growing cities in America, and this will make room for even more growth.
When it comes to the new traffic a development like this could bring, city leaders are studying ways to add a fee to developers to deal with that, called a "roadway impact fee."
It would take into account the size of a development and use that money to adjust for traffic problems.
The city of Round Rock is expecting to see it's population continue to surge. City leaders are asking for help coming up with rules about what should be able to be built where. They're hosting four meetings over the next two months to talk:
Feb. 5 from 6:00 p.m. to 8:00 p.m. at Allen R. Baca Center Grand Room, 301 W. Bagdad Ave. Bldg. 2
Feb. 12 from 6:00 p.m. to 8:00 p.m.at the City Training Room, 901 Round Rock Ave. Suite A
Feb. 26 6:00 p.m. to 8:00 p.m. at Multipurpose Complex, 2001 Kenney Fort Blvd.
March 5 from 6:00 p.m. to 8:00 p.m. at Round Rock Sports Center, 2400 Chisholm Trail