AUSTIN, Texas — San Marcos is no exception to the rapid growth in Central Texas.
A new industrial park near the San Marcos Regional Airport could provide thousands of jobs.
Right now, the land in San Marcos – east of I-35, near Highway 80 and the Union Pacific and BNSF railroad line – is mostly agricultural.
But in a couple years, the huge industrial park SMART Terminal will be located there and is expected to bring in several manufacturing companies.
"It's an economic engine for job growth," Mike Schroeder, the developer of the terminal, said.
He said there will be a 15-mile rail built.
The first company to move here will be Katerra, a California manufacturing business.
PHOTOS: A look at the first company moving to the Industrial Business Park in San Marcos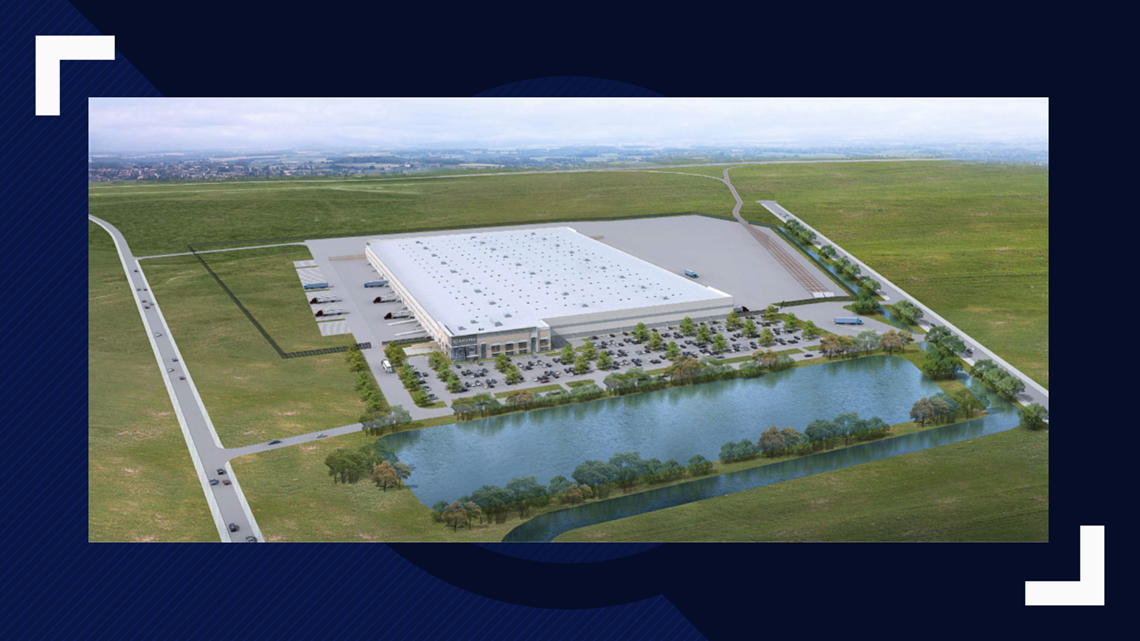 "They're bringing 550 jobs," Schroeder said.
Construction for Katerra's new office is set for next month.
Caldwell County Judge Hoppy Haden said he's in favor of the project.
"Over half of our population has to commute to other cities outside of the county," Judge Haden said.
The industrial park would keep jobs within the county.
"So that our folks can stay close to home and work," Judge Haden said.
Environmental groups are concerned about the impact on the San Marcos River, but engineers said regulations are in place.
"The public and the environment are of first concern," Jim Welch, with Pape-Dawson Engineers, said. "The project is of second. We want to make sure we do things right."
Engineers said they will have erosion control measures and a detention pond for stormwater.
The City of San Marcos will vote on moving forward with this project next Tuesday.
The developer said it has a few more companies interested in moving here, but it cannot yet disclose who.
Katerra is supposed to be in operation in San Marcos by February of next year.
RELATED:
As food drought continues, Del Valle is on the brink of a development boom
'Nothing Stays the Same: The Story of the Saxon Pub' has world premiere at SXSW 2019
15-story office development replaces Austin Hooters
Big changes coming to Austin's South Central Waterfront district
High rise with high expectations: UT dorm gets modern look and feel