TRAVIS COUNTY, Texas — A historically underserved community in Travis County is now home to a new health care center.
Central Health opened up a clinic in eastern Travis County in the Hornsby Bend area on Monday, Feb. 10. Prior to the opening, some families didn't have good access to health care services.
"There's kind of a dearth of resources out here," said Manuel Longoria, who lives in the community. "So you have to drive a pretty significant distance to get access to medical care or a lot of other services as well."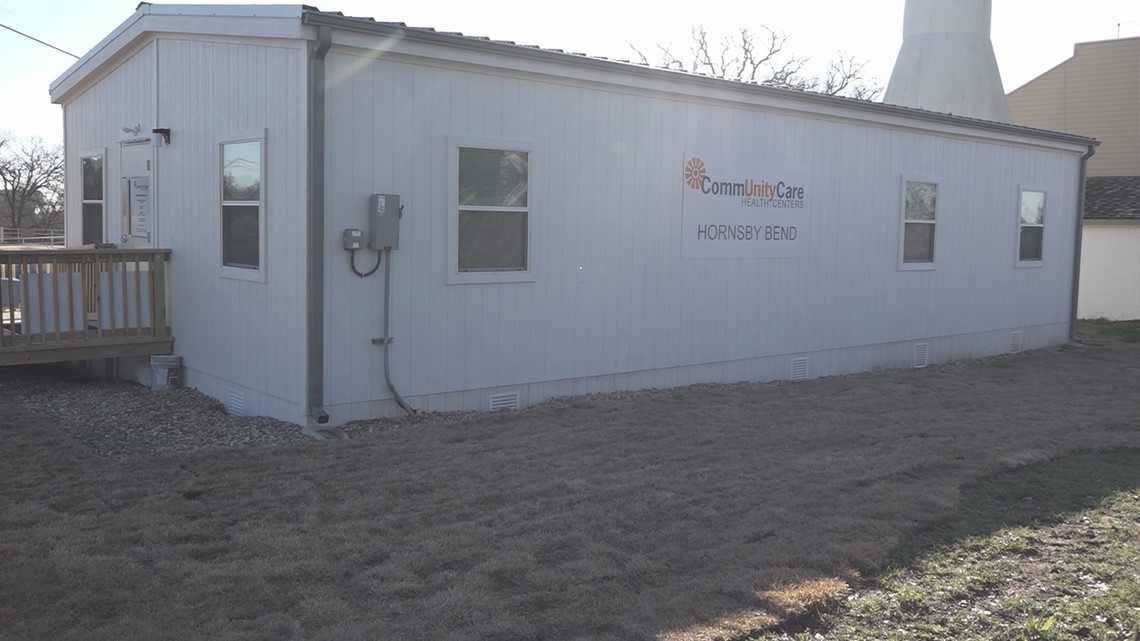 It has a waiting room, laboratory and three exam rooms where people can get primary care, physicals and wellness exams.
"We do everything from primary care where you take care of your ongoing problems like diabetes, high blood pressure, high cholesterol and we manage those and we also do preventive care," said Emily Griffin, CommUnityCare nurse.
A man who lives nearby said he usually has to travel for miles just to see a doctor, so this will make a difference. Plus, it caters to low-income families.
"It can become an all-day affair and so having something here that is so close to home, so close to this area, and I think it's an underserved area to begin with," said Longoria. "I think it'll be really good."
"We're here to help take care of your health no matter your income," said Griffin.
According to Central Health, 476 families, nearly 20% of the population, in the greater Hornsby Bend area will live in poverty by 2022. That number is above the county-wide average of 12% and poverty can impact someone's ability to get the care they need.
Because of that, Central Health said regardless of a person's insurance or financial status, no one who needs help will get turned away from the clinic.

Those interested can schedule appointments on Mondays and Tuesdays from 10 a.m. to 7 p.m. and Fridays from 7 a.m. to 4 p.m.