KINGSLAND, Texas — While the Central Texas population may be growing, some houses are getting smaller.
If you're on the shores of Lake LBJ, you might spot some of these smaller dwellings.
And your pockets don't have to be big to own one of these tiny houses. They go for around $55,000 and some appear to be two stories.
Ken Gray, the owner and developer of the neighborhood, said it will be built in two phases. There are eight spaces right now. Four units are built and phase two would add six more homes.
"A great mesh between affordable housing and quality of living," Gray said. "We're seeking a sense of a true community with full-time residents."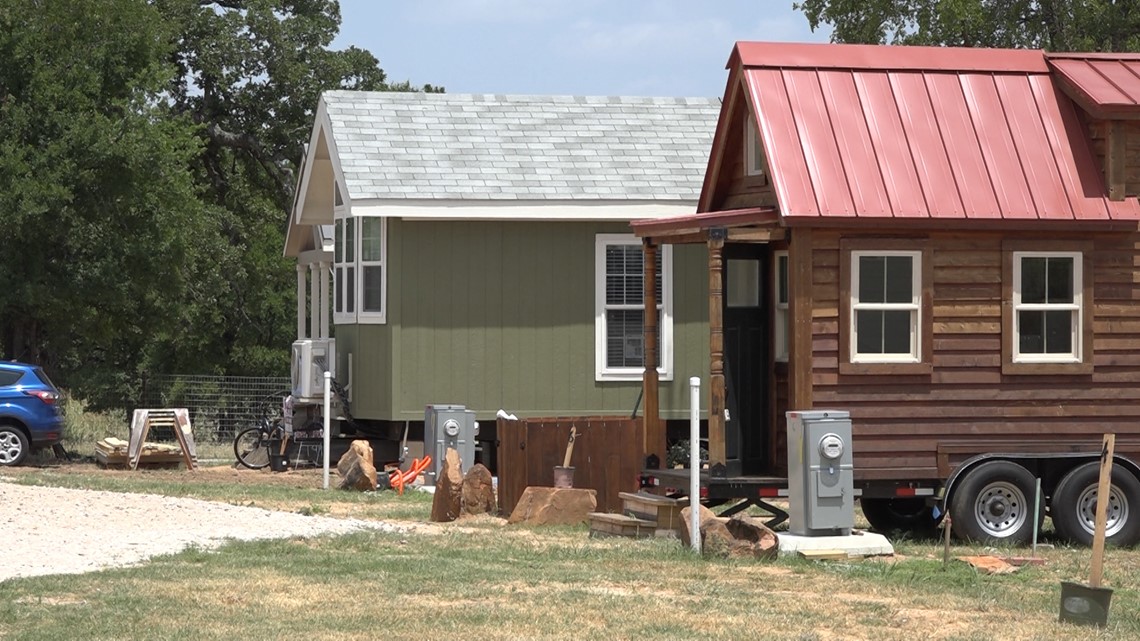 Gray added there's an emphasis on affordability.
"It's ideal for the retirees and teachers in there, and veterans and people who don't want to be burdened by a large home mortgage," Gray said.
One soon-to-be resident, Anna Keeter, said the home was just what she needed for her situation, and that finding affordable housing in the area was a challenge.
"As a single teacher, that's just really difficult to do," Keeter said. "I finally found something I could keep for a lot longer and be better off."
This isn't the first time tiny home communities have popped up in Central Texas, and some Realtors say there's still a demand for it.
"I think this is a trend long time coming," said Peggy Little, a Realtor with JB Goodwin. "I do believe whether we're in an up market or a down market, there is always going to be a demand for affordable housing."
Little also believes a community like this could work in other parts of Central Texas.
"If it's going to work in Kingsland, it's going to work in San Marcos, it's going to work in Round Rock. That is something that is going to happen in Central Texas," said Little.
Another tiny home community recently opened up in East Austin.