AUSTIN, Texas — A national rent report from Zumper released Tuesday showed many of Texas' major metropolitan areas showed the most rent growth since the COVID-19 pandemic began in March 2020.
Zumper reported that the median one-bedroom rent on its national index rose to $1,374, a 12% increase year-over-year. The national median two-bedroom rose to $1,698, a 14.1% year-over-year rise, according to Zumper, a company that helps people find apartments.
When looking at the Lone Star State, Zumper's report showed Texas' major cities rank well above the national average. Austin boasts a 26% rent growth year-over-year and a 21.1% increase – the most in Texas – since the pandemic began in March 2020, according to Zumper's index.
Dallas' one-bedroom rent growth year-over-year was reported at 14.8% and Houston's was 10.9%.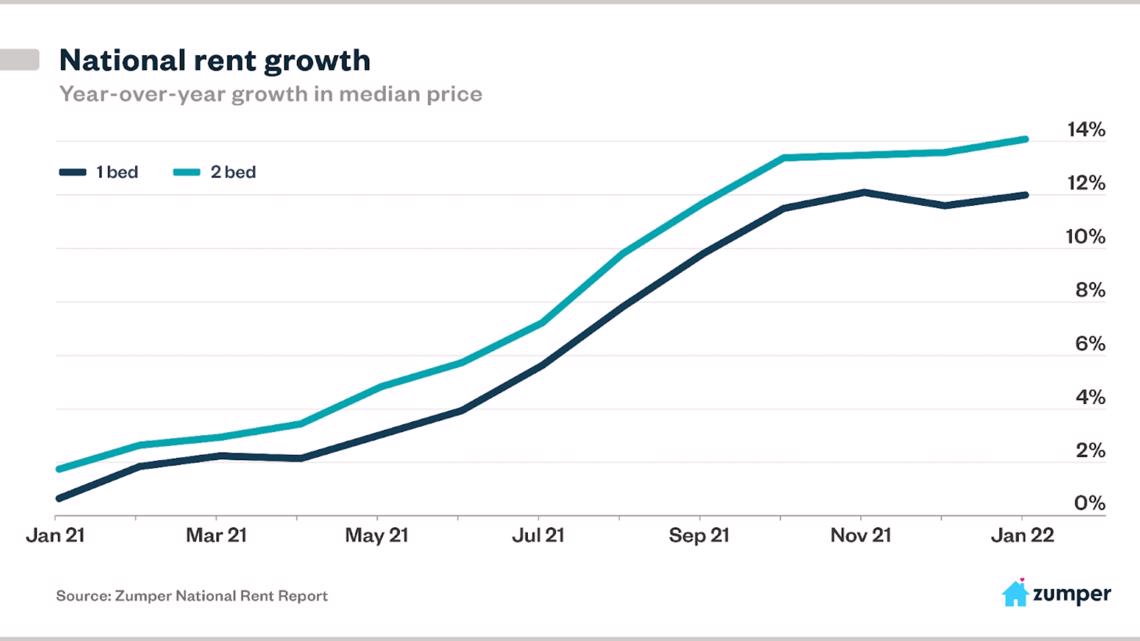 Dallas' suburbs also experienced significant rent growth, whereas Houston's suburbs generally stayed on par with its surrounding areas. Dallas suburbs such as Arlington, Plano and Irving all ranked among Texas' top cities in rent growth since the pandemic began.
Here is a look at the Texas cities with the highest percentage of rent growth since March 2020, according to Zumper (in order from highest to lowest):
Austin
El Paso
Arlington
Plano
Irving
Dallas
Fort Worth
Houston
Lubbock
Laredo