AUSTIN, Texas — When you think of South Congress Avenue today, you might think of longtime iconic storefronts like Allen's Boots or Lucy in Disguise. Stores that "Keep Austin Weird."
Or you might think of the colorful interiors or the electric, musical atmosphere – everything from the trendy restaurants and boutiques to the older "mom-and-pop" shops.
But "SoCo," as it's commonly known, hasn't always been that way. Just ask an expert.
"When we moved there, it was a very run-down sort of shabby neighborhood," Steve Wiman, owner of Uncommon Objects, said.
The one-of-a-kind, quirky antique store set up shop on SoCo back in 1991.
"There were a lot of empty storefronts…never a problem with parking, and there was no nightlife whatsoever," Wiman said. "Helped put SoCo, before it was called SoCo, on the map."
Photos: South Congress Avenue in the 1980's and 1990's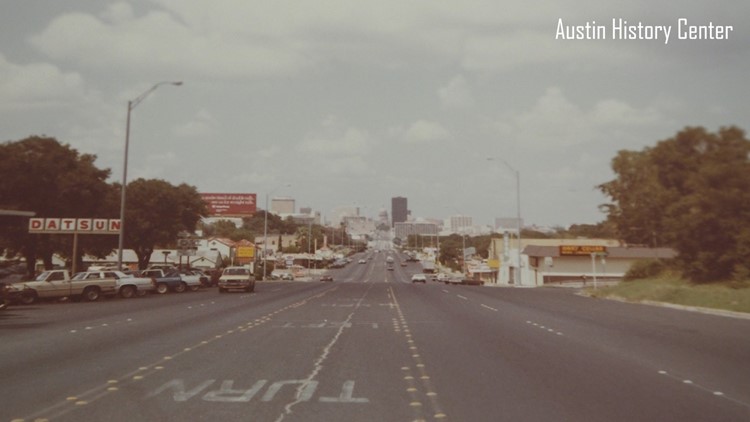 Wiman told KVUE the street continued to grow during a sort of revitalization period in the 1990s, as small, unique, locally-owned businesses started popping up one by one.
"The neighborhood changed sort-of incrementally, little step by little step," Wiman said. "Each one of those just really clicked the neighborhood up."
He also said the neighborhood as a whole began to grow.
"We both benefited from all of that growth and we contributed to the improvement of the neighborhood," Wiman said. "Just by doing what we did very consistently over all those years."
As those years went on, the area rapidly became more attractive. Non-local but popular businesses started moving to the SoCo strip.
Eventually, the rents started rising.
"We just were not able to afford to stay in that neighborhood, and we contemplated whether or not we would be able to continue doing business in Austin," Wiman said.
The store moved to their South Austin location just off Ben White Boulevard in the fall of 2017.

It's a common trend lately for the old, iconic SoCo storefronts.
The same happened with Blackmail Boutique in March. The store opened back in 1997 and thrived for over 20 years. KVUE spoke with the store before they closed.
"It's getting too expensive for small businesses to be here," Gail Chovan, who owned Blackmail Boutique, said. "Whether it's good or bad – it just kind-of doesn't feel like home to us anymore."
Wiman and Chovan both said they understand that the growth was inevitable.
"It's bittersweet. It's obviously happening all over the United States," Chovan said.
"It really is inevitable that change is going to happen," Wiman said. "I feel very fortunate to have been able to be on that block for 26 years."
According to the Travis Central Appraisal District, the property value for the SoCo strip has more than doubled just since 2014. Its value was at $1,471,609 back then, and now it's jumped to $3,292,714.
Kathie Tovo, the Austin city councilmember for District 9, which includes SoCo, has noticed the change for years.
"As that gets to be a more popular area of town, the rents go up and the business owners – you know, who don't own their own building and are subject to the increases in rent and often can't afford them," Tovo said. "As a city, there's not many interventions we can take, but I certainly hope that we continue to support our small local businesses especially those in areas that are getting more expensive in terms of rents for those property owners."
But she also said the area's growth can be positive.
"We're growing in a way in that area that supports both residents' desire to have a peaceful, quiet environment and the businesses' ability to thrive," Tovo said.
And now, larger projects are making the move to the popular strip.

The site pictured above, on the corner of Academy Drive and SoCo, will soon be home to a mixed-use development called Music Lane.
The three-building complex will be nearly 300,000 square feet of stores, restaurants and office space that is expected to open this fall.
KVUE reached out to Turnbridge Equities, the developer of the project, for comment. They were unable to comment at this time, but they said they will be releasing more information soon.
Photos: Future development, "Music Lane" on South Congress Avenue.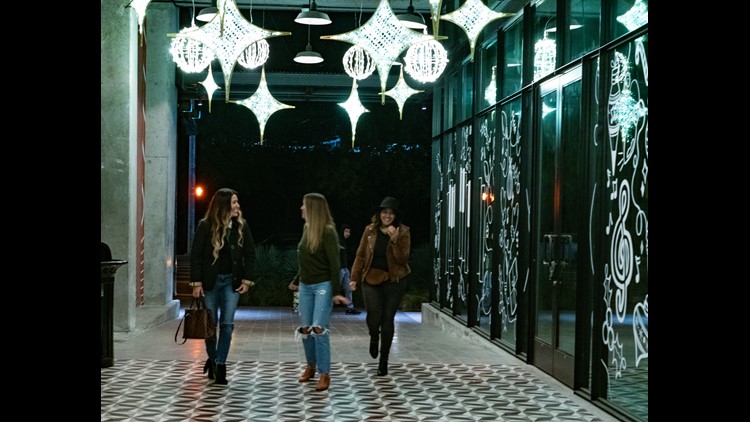 "Certainly that helps support our tax base when we have that new development going in," Tovo said. "That was kind-of an intentional design to make sure that quarter had the zoning it needed to provide housing as well as businesses, and I think it's a good thing."
She also said some positives to the newer complexes going up that include housing could help reach the city's sustainability goals.
"Having more residents live closer to the downtown, having them live closer to their work, having them live closer to local services is important. It's an important way to get cars off the road and to be a more sustainable city," Tovo said.
But she also said there needs to be room for small, local businesses.
"I think it takes some intentionality and some vigilance to ensure that we are providing that kind of mix," Tovo said. "It's important that South Congress retains its kind of quirky, interesting feel and mix of businesses and that it doesn't become just an entertainment district."