ROUND ROCK, Texas — Good news for Round Rock readers: The city council has unanimously approved a construction contract for the new public library.
The new Round Rock Public Library will be located at 200 East Liberty Ave. in Downtown Round Rock, one block north of the existing library. It is the last major project from a series of bonds approved by voters in 2013.
The library was previously expected to be completed by November 2023 and is now expected to be completed by January 2023.
The design includes a 66,000-square-foot, three-story building with a 300-space parking garage that will serve both the library and the downtown area. The City of Round Rock said the garage portion of the project will be funded through the City's Type B sales tax revenues.
PHOTOS: New Round Rock Public Library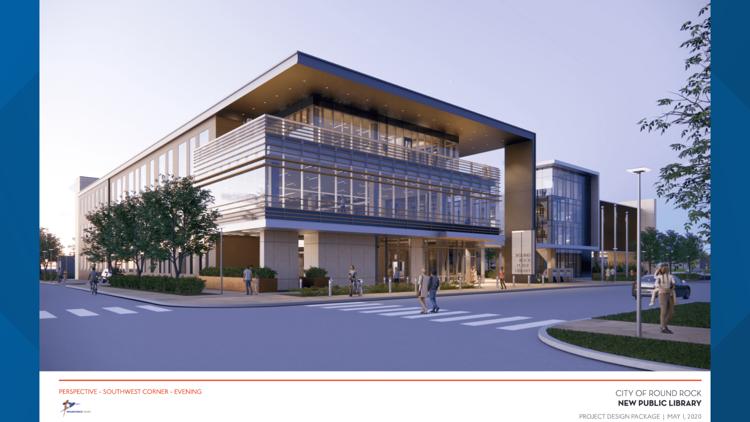 The City said with additional space and modernized features, the library will expand its core services with programming that takes advantage of advanced technology, offered with outdoor garden spaces, conference rooms and training and educational labs.
The City said prior to the COVID-19 pandemic, the library was averaging more than 30,000 visitors monthly.
The City expects to maintain ownership of the current library at this time.