LEANDER, Texas — While Austin ISD expects major declines in enrollment, another Central Texas school district is preparing for a big boom.
Leander ISD said it's one of the fastest-growing districts in the state, adding more than 5,000 students since 2013.
District leaders don't expect the numbers to slow down. They're planning for the growth, adding seven new elementary schools by 2027.
The first will be constructed next year in Palmero Ridge, and the rest would follow each year in not-yet-determined locations.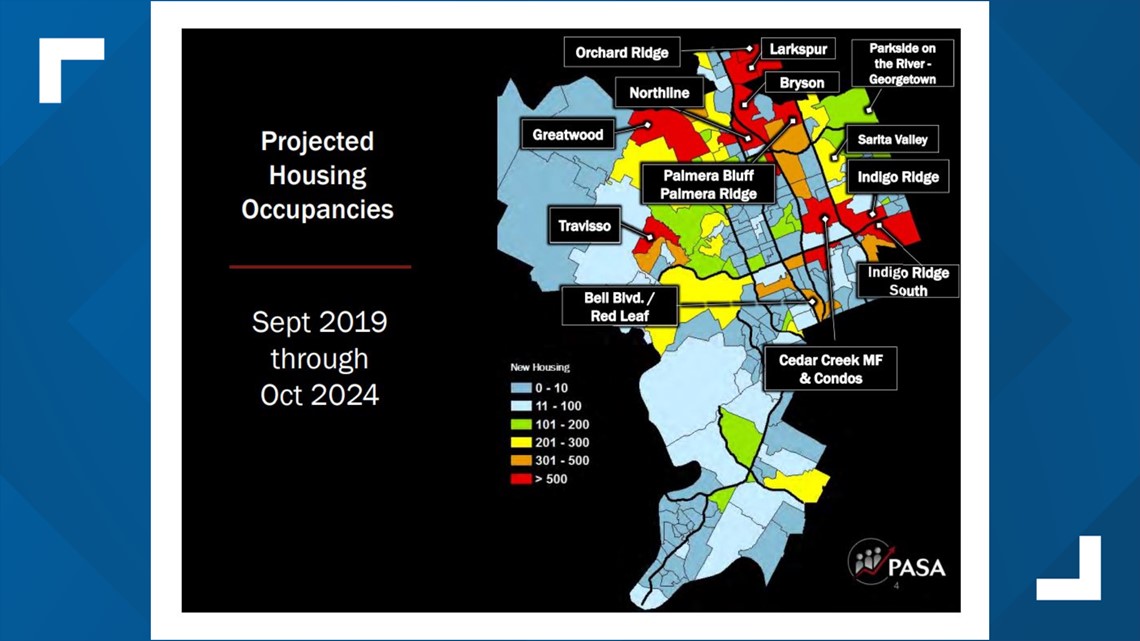 A new middle and high school are also in the works and could open in 2024 and 2025, respectively.
Planning for the school district's growth was discussed in a meeting on Tuesday between Leander ISD and the Leander City Council.