AUSTIN, Texas — A new luxury hotel is coming to the shores of Lady Bird Lake.
The Loren Hotel Group has already begun site work on The Loren at Lady Bird Lake, which will be located on the lake's shores between the pedestrian path across the Lamar Boulevard Bridge and Butler Park Pitch & Putt. To the south, the hotel will neighbor Zilker Park.
"We're excited to continue the success of The Loren Hotel brand by bringing our next venture to Austin, one of America's most exciting and fastest-growing cities – where we believe the luxury traveler is underserved," Stephen King, the group's founder, said. "As in Bermuda, where we've attracted a discerning international travel market, we expect to deliver the same focus on elevated service, appreciation for quality design and art and an impeccable location to appeal to international travelers and serve as a social hub for Austinites. Living, staying or dining here will be an unrivaled way to experience Downtown Austin and the park [Zilker]."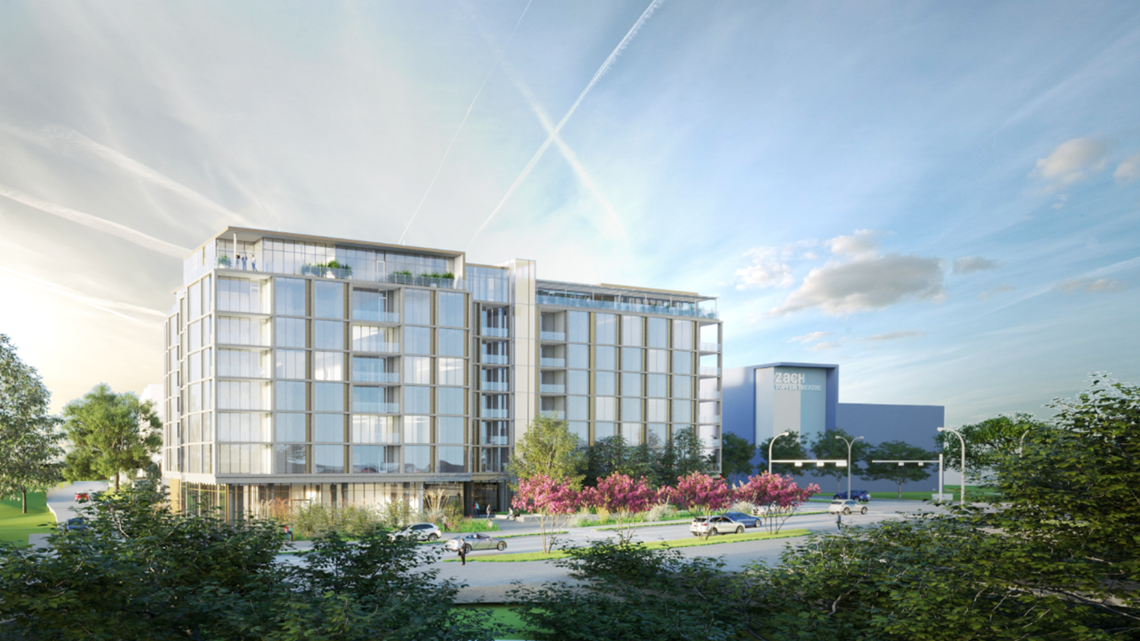 According to Loren Hotel Group's PR company, the hotel will feature 108 guest rooms, all with lake and city views, as well as 26 two- to four-bedroom condominiums for sale, including two penthouses, all with panoramic views. The appointed real estate agent for condo sales is Eric Moreland with Moreland Properties.
The hotel will also have a rooftop restaurant and event facilities with a bar and lounge that open to an outdoor seating area with 180-degree views of Austin's skyline. Additionally, The Loren at Lady Bird Lake will have a luxury spa, gym, swimming pool and "retail offerings with a health and wellness theme."
According to Hawkins International PR, Loren Hotel Group worked with a number of advisors to bring the hotel to light and also worked with City of Austin officials and Foundation Communities of Austin to upgrade the parkland on the southern shore of Lady Bird Lake and provide "a material contribution" for the development of affordable housing in Austin.
This will be Loren Hotel Group's first hotel in the U.S. The group's flagship property is The Loren at Pink Beach in Bermuda, which opened in 2017.
The Loren at Lady Bird Lake's grand opening is scheduled for early 2022.