The state said it will have to dig to lower the freeway, while also adding two lanes in each direction.
So where will the traffic go when all this work gets underway?
We wanted to give you a little perspective on how this construction could impact you.
A TxDOT map shows all the construction projects currently underway in our area in red. The yellow signals all the construction that will be underway in four years. The green shows you the projects that will begin in the next five to 10 years.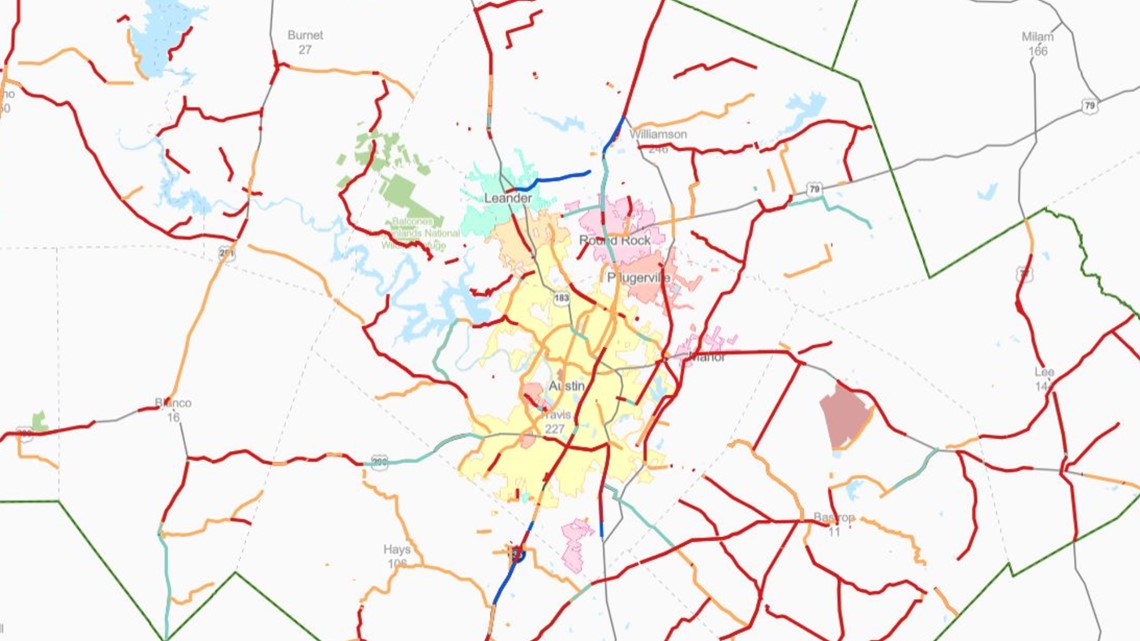 Let's assume that's when this I-35 plan will start.
The hope is most of these projects will be done so anyone who travels I-35 ideally will be able to take U.S. 183 if you're coming north or south, U.S. 290 if you're heading east or west, or even State Highway 71 and RM 620 from the west.
Let's face it, there are no easy answers here, with about 150 people moving here every day.
Right now the average person spends about 30 minutes a day commuting in Austin. With construction and more cars on the road, we are all in for longer commutes the next 10 years.