HUTTO, Texas — Southside Market & Barbecue has begun construction on its newest restaurant in Hutto's Co-op District on U.S. Highway 79.
According to Sommers Marketing + Public Relations, the new Southside Market restaurant will span over 7,000 square feet and have 94 parking spaces. The restaurant will employ approximately 50 people when it opens for business, which is expected to be by late summer of this year.
Hutto's 35-acre Co-op District is already home to the new two-story, 33,000-square-foot Hutto City Hall and future plans include the Hutto Public Library, a Flix Brewhouse and a Top Notch Hamburgers.
Sommers Marketing + Public Relations said new tenants are anticipated to be announced in the coming months.
RENDERINGS: A look at Hutto's Co-op District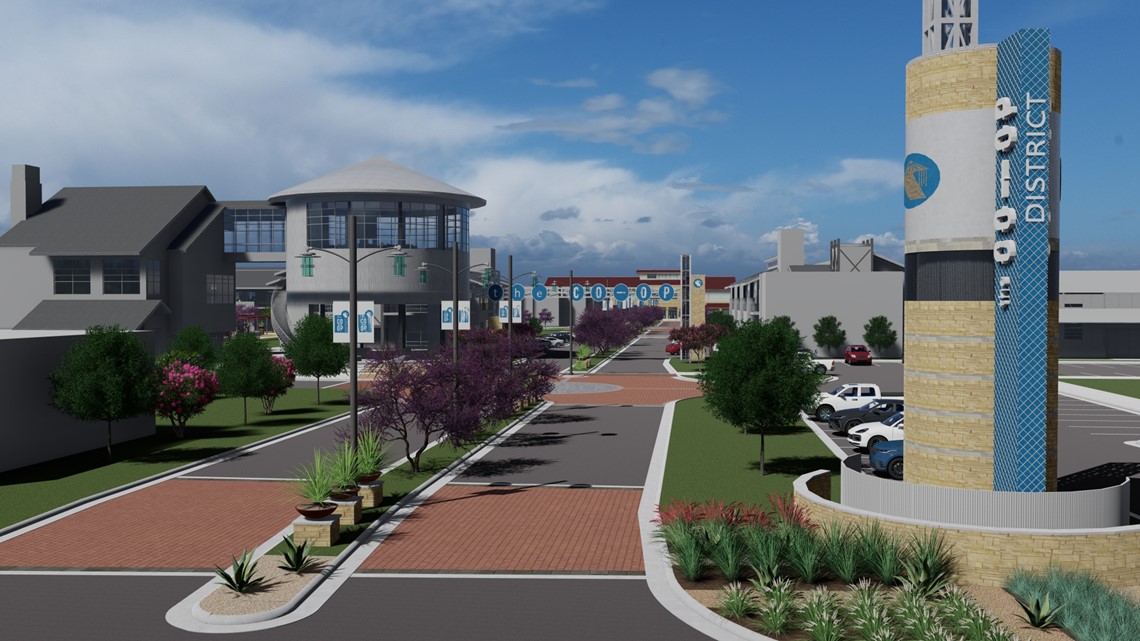 RELATED:
Hutto breaks ground on Co-Op District
New entertainment district coming to Hutto
Top Notch Hamburgers is headed to Hutto
Developers said this is a huge deal for people who live in Hutto.
"We're going to have hotels and apartments where they're going to live, work and play, which now they have to leave to go to Round Rock and Austin. They won't have to do that now," developer Bob Wunsch said.
The City of Hutto chose a developer for the district, MA Partners, back in 2017 – 13 years after City officials first purchased the land.
The City first broke ground on the district later that year.
WATCH: Hutto one step closer to getting entertainment district
PEOPLE ARE ALSO READING:
Parents sue Austin day care after 5-month-old baby dies
Austin restaurant pays more than $98K in owed wages, damages to employees after investigation
New renderings: Take a look at America's largest indoor water park opening in Round Rock
Food delivery driver points loaded gun at customer who asked about order status, affidavit says