Persimmon Point will be a community of 126 affordable homes in southeast Austin.
"This is a density that we have not built at before, and we know that density is one of the tools that helps us create affordability, and we're using every tool in the toolbox to make this possible," said Billy Whipple, the senior vice president of Construction, Austin Habitat for Humanity.
The idea started 10 years ago to combat the affordable housing crisis in Austin.
"What is the key critical need in Austin, Texas? And that is making sure that people can afford to live in this place that we all call home," Austin Mayor Kirk Watson said at the groundbreaking ceremony.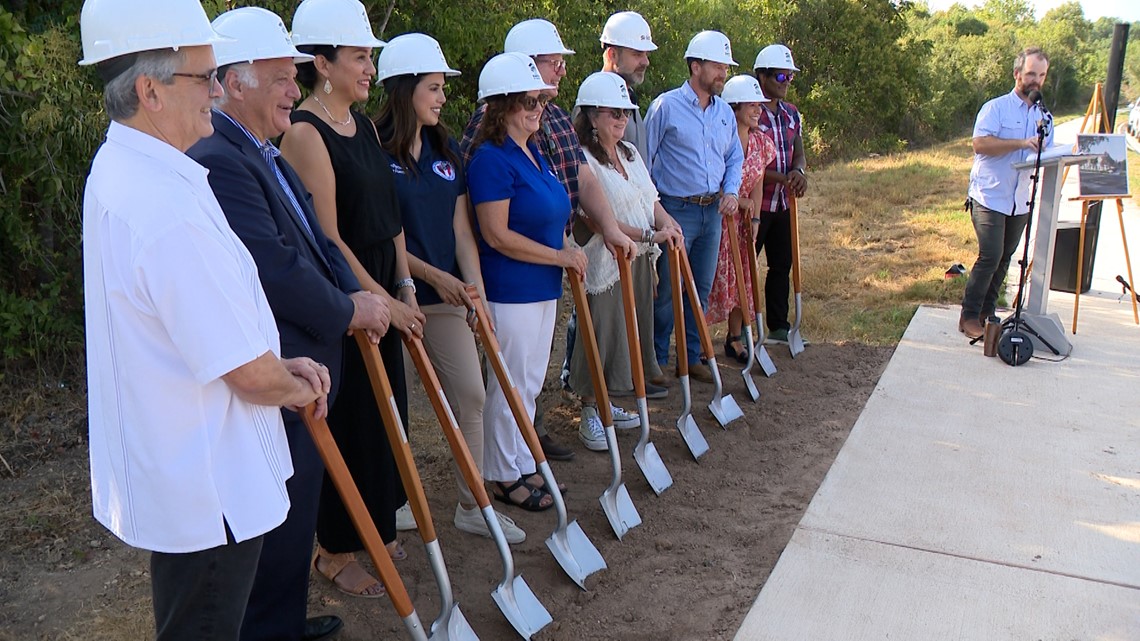 Earlier this week at the Austin Board of Realtors Central Texas Summit, housing economist Dr. Clare Losey said that over the last few months, less than 10% of homes sold in Austin have been under $300,000.
Habit for Humanity is trying to change that, with the new homes in Persimmon Point projected to cost just under $200,000.
"We're trying to really fill that gap of giving people that option to stay, that want to stay," Whipple said. "There are folks that are moving out and we want to make sure that they're doing that on their own accord and not because there's no option for them."
The mix of town homes and condos will range from 900 to 1,300 square feet. The neighborhood will also have an amphitheater, a promenade and several green spaces. The project is projected to cost around $35 million.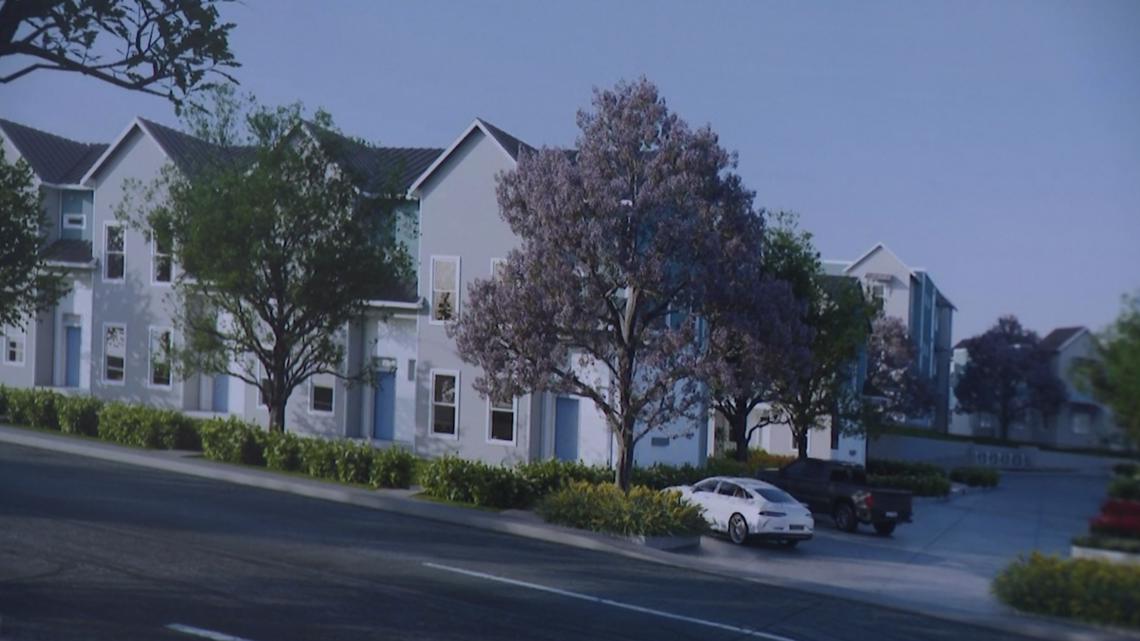 The project started from a collaboration with Perez Elementary, Austin Habitat for Humanity and the City to construct Meadow Lake Boulevard, the road that will connect the neighborhood to the community and school.
The first units will emerge in 2024, with the first homes being delivered to families by October 2025.
"The idea that, you know, the kids don't have to worry about where they go to school next year, they're not chasing the cheaper rent throughout the city, they can get in, they settle, they have a mortgage, an affordable mortgage that they can really set their roots and build that community and find that support system," Whipple said.
The project is expected to be completed by 2027.
For homeowners who are interested in buying one of these homes, there will be an opportunity to attend financial education and volunteer 200 hours of sweat equity at other projects in the community.
Boomtown is KVUE's series covering the explosive growth in Central Texas. For more Boomtown stories, head to KVUE.com/Boomtown.