The future of South Congress Avenue and South First Street
As new developments come into the popular corridor, bringing new homes and jobs, some say the changing landscape is causing longtime businesses to close.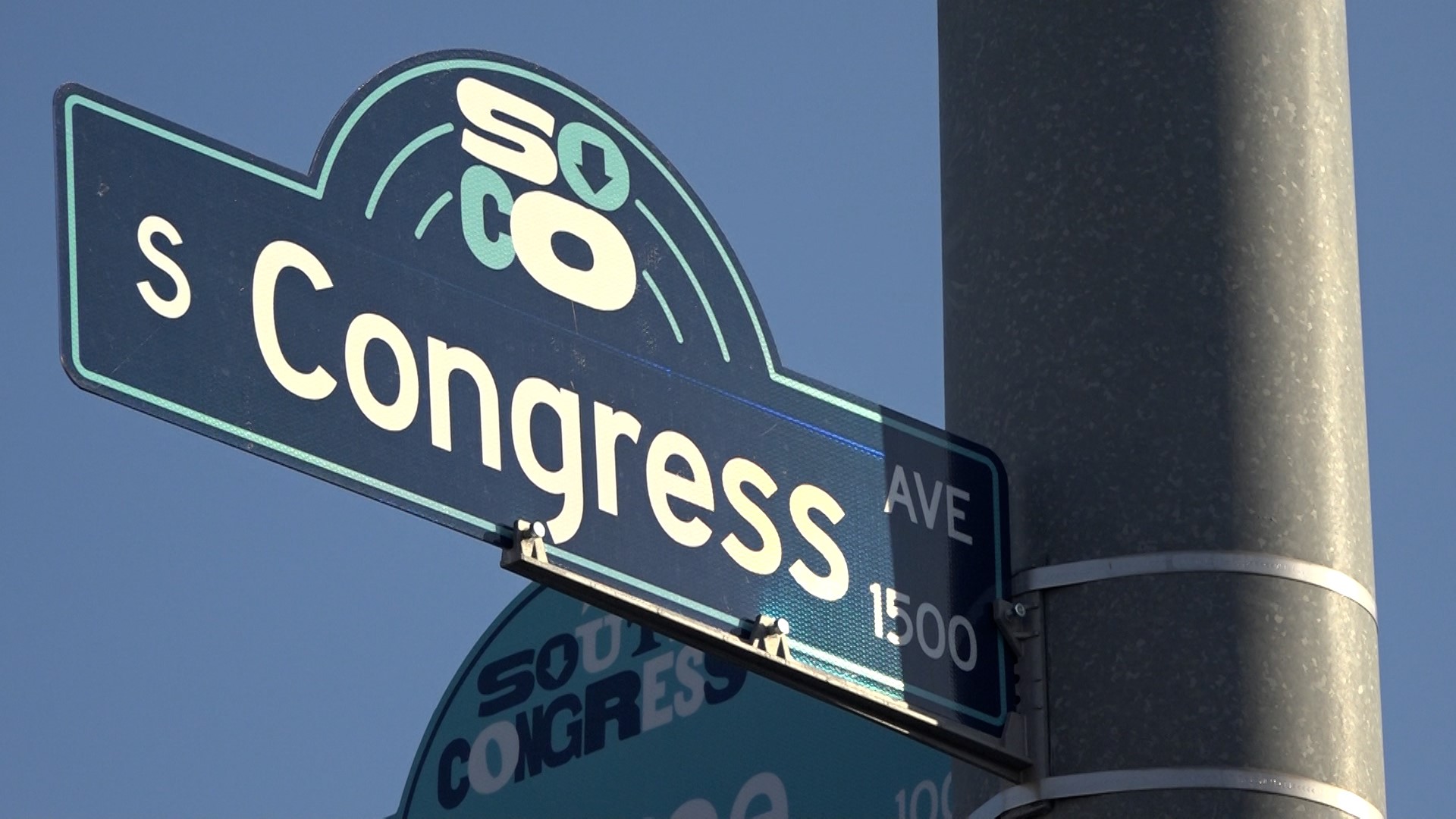 "One trend that we're really noticing is a tip toward more upscale businesses and boutiques," said Brandon Hodge, the owner of Big Top Candy Shop on South Congress. "You'll notice it's a little harder to get a cheap burger down here, but a lot easier to get a, you know, a gourmet burger."
Meanwhile, developers say they're bringing jobs and mixed-use developments that fit the fabric of these longtime communities, hoping to work in unison with the old and the new.
"Our goal is that the community sees Music Lane as just an extension of the South Congress that we all know and love," said Taylor Shepherd, the communications and engagement manager for Endeavor Real Estate Group, the property manager for the Music Lane development.
It's the same story over on South First Street, where multiple new mixed-use developments are nearing completion.
KVUE wanted to show some of what's being developed in the area, as well as talk to some local shops about how they're adjusting to these changes.
Photos: South Congress Avenue in the 1980's and 1990's
New and future development
:
Starting on South Congress, one of the biggest changes some might have seen is the Music Lane development near the corner of Academy Drive and South Congress. The property is managed by Endeavor Real Estate Group and Turnbridge Equities, Lake | Flato and dwg. all took part in the development and architecture.
KVUE first reported on the development during its construction which, according to Endeavor's communications and engagement manager, employed around 600 people.
"We started construction back in 2017, and we're just really excited that the project is nearing completion as almost all of our retailers and restaurants are almost open," Taylor Shepherd said.
"Especially during the pandemic, as it's been one of the hardest-hit industries," she said.
Gensler, a large architecture firm, is also considered an "anchor tenant" with offices in the development.
"It's more important now than ever to shop and eat local. And having a place where we can do both has really given our team and I think the community a place to rally around," Shepherd said. "Everyone has really pulled together, worked hard and we've opened up to, opened up to the community. And there is really something for everyone here at Music Lane, whether you are visiting for the weekend or you're a longtime Austinite."
Photos: Future development, "Music Lane" on South Congress Avenue.
CBRE, a real-estate and investment firm, is marketing the property. Fazio Architects is the architecture firm on the project.
"It's good to have a uniformity of a street experience," Eric DeJernett, a senior vice president with CBRE, told KVUE in an interview in June 2019. "There are a lot of creative people that are here and want to come here and they'll find a place."
He added that the development will also add multiple jobs.
KVUE previously reported that the development would be completed by the spring of 2020, but as of December 2020, it remains under construction.
PHOTOS: 'Hummingbird' Development on South Congress Avenue
Next door on South First Street, Austin-based StoryBuilt not only has its headquarters but is also developing multiple mixed-use buildings.
"Comprised of condominiums, townhomes, traditional single-family homes and commercial – which is restaurant, retail, office space – all geared towards the local community which is now with all the retail," said Chad Shepler, the chief operating officer of StoryBuilt. "Our mission from the very beginning for over two decades now is building sort of walkable, thriving urban communities that fit into the fabric of the community. Nothing that we build is, is off the shelf. Everything is custom to fit into the neighborhood,"
He added that altogether within these developments over the next few years, StoryBuilt is adding around 500 homes, and the firm says they're excited about the number of jobs coming to the area with these developments. However, there is no estimate as to how many jobs will be created.
At 900 South First St. is "Frank," a mixed-use development from StoryBuilt with condominiums ranging from $310,000 to $845,000 and retail and restaurant space on the ground floor. At this development, Shepler said StoryBuilt partnered with HOPE to have a local artist paint a mural.
A future development that is expected to break ground in early 2021 will be called "Bruno." Shepler said StoryBuilt is focused on affordability with this development, with plans to build several micro-apartment units ranging from 400 to 600 square feet with rent priced at a little more than $1,000 a month.
"Is it different than what was there? Absolutely. But it is not a big box on the corner. It is not a towering skyscraper on the corner of a neighborhood. It's really meant to enhance the community, bringing in local restaurants, retail parking, things that, that enhance the community as opposed to take away from it," Shepler said.
One problem StoryBuilt wanted to tackle with building these developments was ample public parking. The company said hundreds of public parking units will be added throughout the South First corridor.
"So, we put several hundred extra parking spaces between Willa and Frank so that our retail partners not only have ample parking but that, as people, as the community in the southwest corridor grows, that that parking can help absorb some of that. So, it doesn't flow into the neighborhoods behind," Shepler said.
PHOTOS: Storybuilt's mixed-use developments, housing complexes on South First Street
Small businesses try to adapt and survive
:
He said he's been involved with the popular strip since the mid-1990s.
"With the introduction of a lot of local, scrappy, independent business owners, we were able to come in here and, and make South Congress what it is today," he said.
Big Top has been around since 2013, but the street's changes started long before, Hodge said.
"We've seen a lot of uptick from, you know, thrift shops and stuff that we just don't have a presence down here anymore to more upscale boutique-type businesses," he said. "We're seeing more and more now, these displaced businesses are not being replaced by small, locally-owned shops. Rather, they're being displaced by more corporate interest. And so, that is certainly a troublesome sign for us down here going up."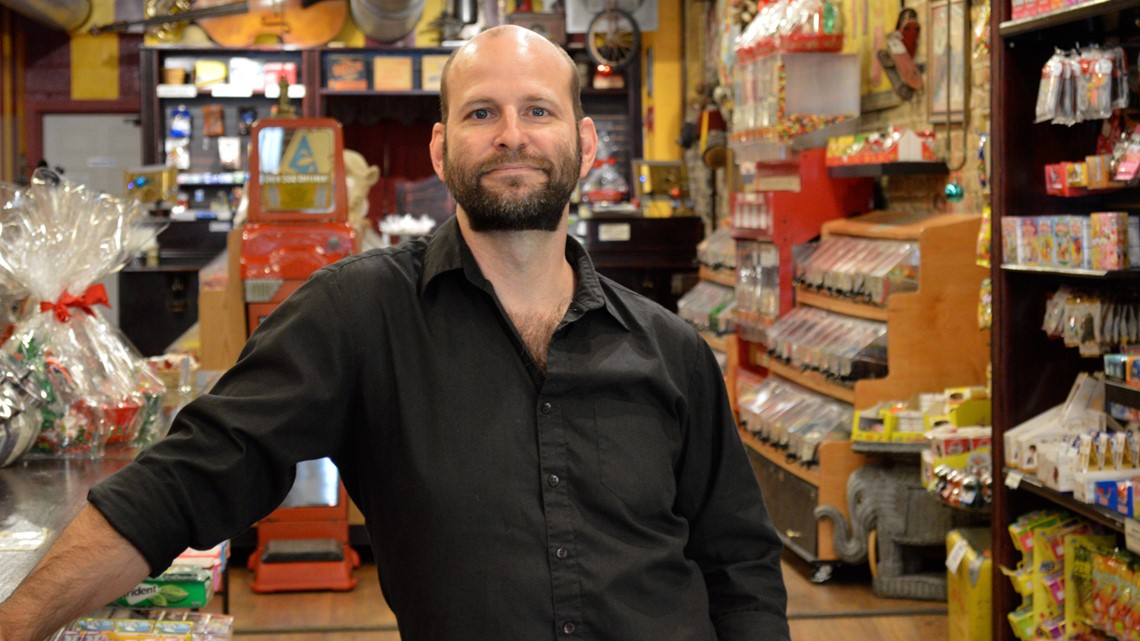 "We just were not able to afford to stay in that neighborhood, and we contemplated whether or not we would be able to continue doing business in Austin," Uncommon Objects owner Steve Wiman said in a 2019 interview with KVUE.
"It's getting too expensive for small businesses to be here," Gail Chovan, the owner of Blackmail Boutique, said. "Whether it's good or bad – it just kind of doesn't feel like home to us anymore."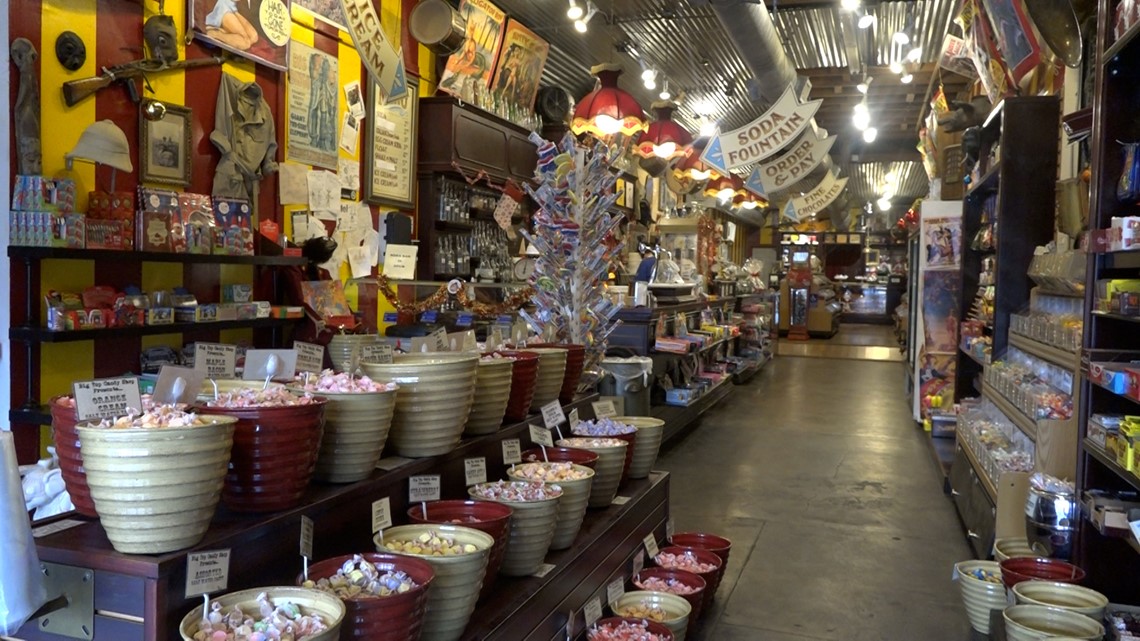 According to the Travis Central Appraisal District's (TCAD) roll value history, the South Congress Avenue strip's total assessed property value has more than doubled since 2014, when it was at $1,471,609.
The value history showed that in 2015, it was at $1,942,861; 2016, $2,297,806; 2017, $3,037,129; 2018, $3,273,648; and in 2019, it was at $3,292,714.
For 2020, TCAD's website shows that the value currently stands at $3,289,886.
That increase affects property taxes, according to Marya Crigler, the chief appraiser for the TCAD.
"Property taxes are calculated based on two factors: the property's taxable value and the tax rate set by the taxing entities. Appraisal districts are required by state law to appraise properties at current market value. When properties in an area become highly desirable, it is common to see market values in that area increase. When market values are set on January 1 of each year, the tax rate for each entity resets to a no new revenue rate, meaning that a taxing entity is able to get the same amount of funds from property taxes as the year before," Crigler said. "Properties in highly desirable areas may see their portion of the tax burden increase as a result. Taxing entities then go through their budgeting process to decide if they should adopt the no new revenue rate or change the rate. Those decisions may also result in an increase in a property's tax bill."
In addition to rising rents for longtime businesses, the COVID-19 pandemic has also had an impact. The pandemic played a part in the closure of the Italian restaurant Botticelli's, which announced that it permanently closed in July. The restaurant had been on the popular strip since 2007.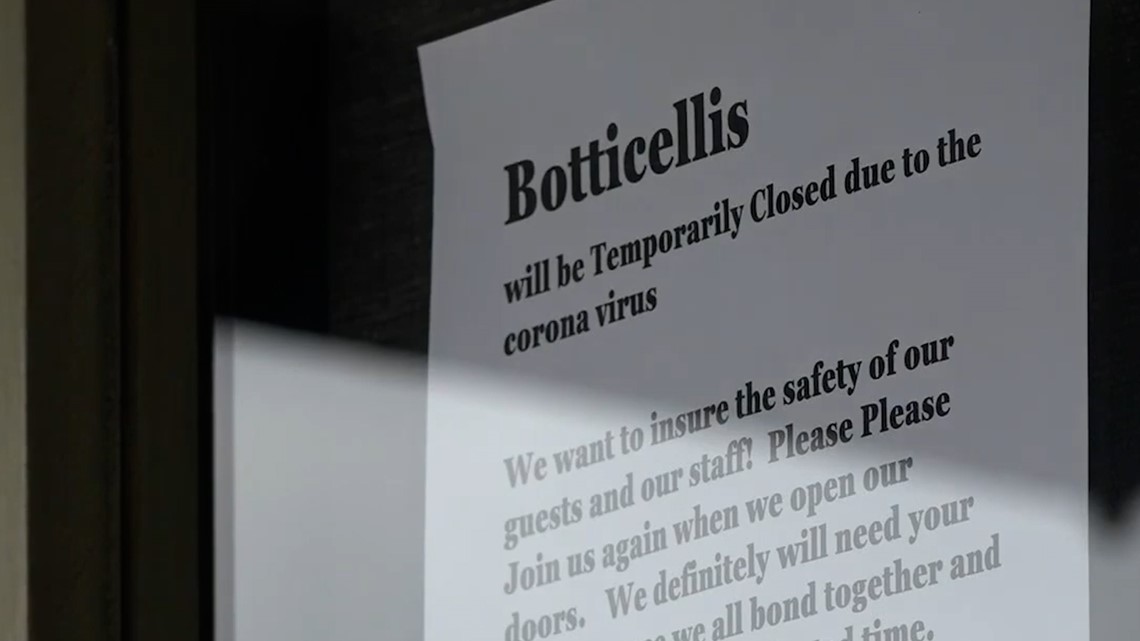 "We got so much support from Austin, the community because the restaurant community was really small at that time," Matthew Botticelli, the former owner of Boticelli's, explained to KVUE from his porch at his Bastrop home. "It wasn't as, as, it's not as nationally recognized as it is now. And, and so, we were kind of like, on the beginning scene of the Austin food scene."
He co-owned the restaurant with his brother, Andrew.
"It was actually on the, on the upswing for the past two years and then the pandemic happened," he said. "Andrew and I included – I was so excited. It was about time to put some money in the bank and pay off all debt and really come ahead. But unfortunately, the pandemic happened and went the opposite way."
Botticelli said his position as a restaurant owner gave him mixed feelings about the recent developments and bigger stores opening on South Congress.
"As a restaurant owner, I was optimistic in a sense that it was just going to be more volume, more traffic," Botticelli said. "So, I was kind of caught in between two things as a business owner and what I thought of the street ... You know, I don't wish any business any ill will, but I do believe ... I was hopeful that Austin's South Congress would be protected a little more than it was from major development."
Whether or not new development is the cause for smaller businesses closing on the strip or whether the changes are a good or bad thing remains in the court of public opinion. But business owners are hoping that the old and the new can work together.
"They're hard-working people. And I wish them the best," Botticelli said.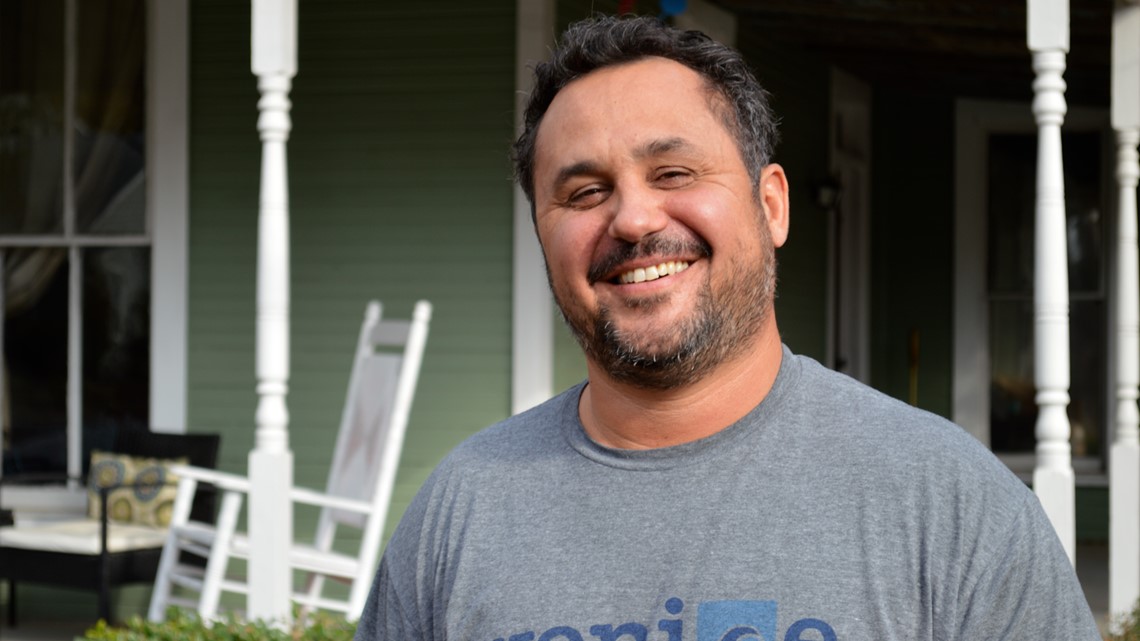 Working together
:
One way new businesses have found ways to work with older businesses is through the SoCo Stroll, a month-long initiative during the holidays to encourage people to shop local.
Taylor Shepherd with Endeavor Real Estate explained that the initiative is a partnership between the South Congress Merchant's Association and Music Lane.
"We have tried to create an experience for people to come out safely and experience holiday cheer while walking up and down the avenue shopping and eating," she said.
Brandon Hodge said, ultimately, having more businesses could drive in more foot traffic.
"That development [Music Lane] has, has brought a lot of upscale business down here and I think serves us as a nice sort of endcap, as it were, a nice bookmark as a, as sort of the gateway to South Congress. And it's a little – it leans a little more corporate than a lot of the rest of the block does. But, you know, I think more business is good business," he said. "So, the more draw we have down here, the more is better for everyone."