AUSTIN, Texas — A developer is partnering with the City of Austin to build 88 condos in the Westgate area of South Austin.
Momark Development's The Canopy at Westgate, located at 8701 West Gate Boulevard, will offer one- and two-bedroom condos priced between $163,000 and $185,000 – nearly half of the median sales price for older, single-family homes in the area, which is approximately $334,000.
"To be able to put people in an area where they wouldn't normally be able to afford housing – to own housing – we thought that was something we wanted to do," Momark President Terry Mitchell said. "This is giving people the opportunity to own some housing that they wouldn't otherwise have, and it's a way to improve their lives."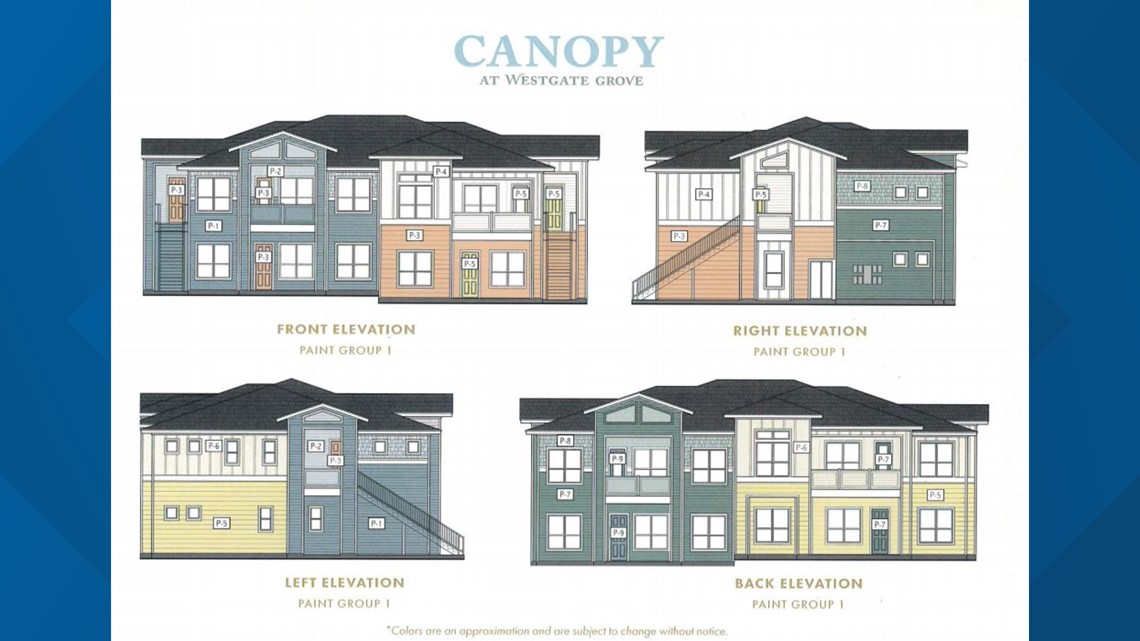 "There is an enormous need for some affordable homeownership opportunities in this area of Austin," said Mandy DeMayo, the City's community development administrator. "Canopy at Westgate is close to all of the amenities and services that families need to succeed, such as high-quality schools, public transportation and grocery stores. This is a high-opportunity area where homeownership is usually out of reach for many families."
The condos will be reserved for households making no more than 80% of the median family income for the Austin area, which is based on the number of people in the household. For a one-person household, that's $52,850; for a two-person household, it's $60,400; for a three-person household, it's $67,950; and for a four-person household, it's $75,500.
"This is a great opportunity at very affordable prices especially when the area because of the school district because it is an established neighborhood," said Yussef Habib, lending supervisor with Habitat for Humanity.
"There are very few new homes of any type being sold in the city of Austin for under $200,000 today, and that's especially true in areas served by high-performing schools," said Wayne Gerami, vice president of client services for Austin Habitat. "This is one of very few income-restricted, for-sale affordable housing developments under construction or even planned in Austin west of I-35."
The condos will be built in two-story, eightplex buildings and will range in size from 696 square feet to 988 square feet.
Buyers can begin the qualifying process for Canopy at Westgate by contacting Austin Habitat at home@austinhabitat.org or by calling 512-472-8788.